BINA 2019 POZITIVNO/AKTIVNO / NOVA TRADICIJA – Za stolom sa arhitekturom i umetnošću iz Južnog Tirola
09.05-30.05.2019, 12:00-20:00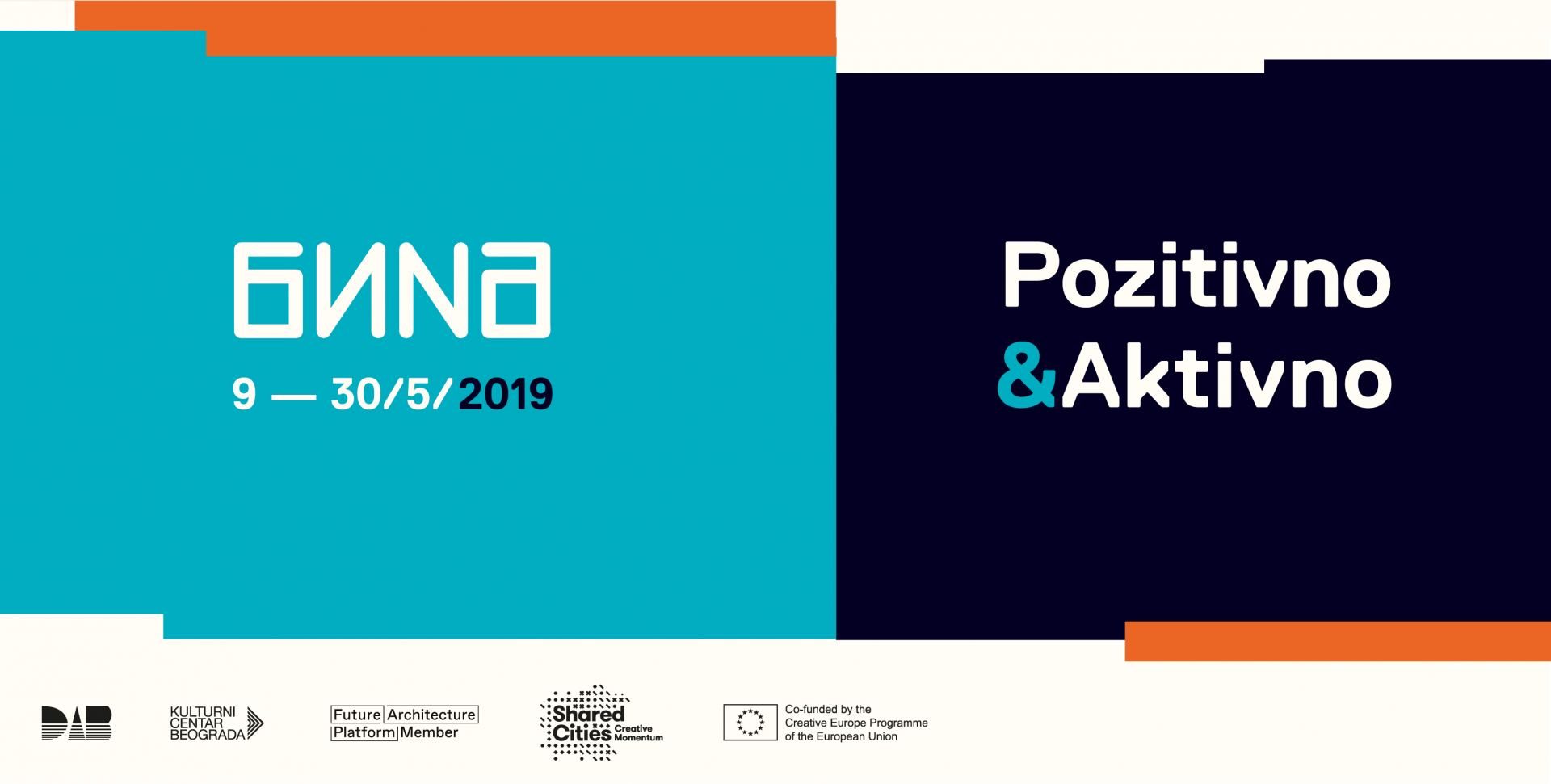 Scroll down for English version
NOVA TRADICIJA – Za stolom sa arhitekturom i umetnošću iz Južnog Tirola
Arhitekte: Roland Baldi Arhitekti,  Bergmajstervolf  arhitekti, Veronika Majer,  Mesner Arhitekti, Plasmastudio, Peter Pihler Arhitektura, Kristijan Švinbaher, Totronik
Umetnici: Eliza Alberti, Mirijam Hajler,Tomas Huk, Martin Kargruber, Artur Kostner, Đankarlo Lamonaka, Jozef Rajner, Maria Valher
Kustosi:  Liza Trokner i David Kalas
9. maj  – 30. maj 2019.
Likovna galerija, Knez Mihailova 6
Koncept izložbe počiva na čuvenom južnotirolskom gostoprimstvu i odražava njegov kulturni i višejezični karakter. Budući da je nastala u regionu u kome se govore tri jezika, sa raznolikom kulturnom scenom, izložba ima za cilj da pozove publiku za zajednički sto. Posetioci će moći da sednu za veliku trpezu gde će se služiti (prikazivati) arhitektonska i umetnička jela. Na meniju su tradicija, reinterpretacija i kreativni uticaji.
Mahlzeit  (nemački), Buon appetito (italijanski), Bun Apetit  (ladinski), Prijatno.
Kako bi prikazali bogate, raznovrsne kulturne prakse arhitekata i umetnika Južnog Tirola, međunarodni žiri u sastavu: Verena Konrad (Arhitektonski institut, Forarlberg), Boris Podreka (Atelje Boris Podreka) i Eva Gratl izabrao je radove arhitekata i umetnika sa javnog konkursa koji su najbolje odgovorili na krovne pojmove Mladi | Priznati | Tradicija/Reinterpretacija | Inovacije koji definišu koncept izložbe NOVA TRADICIJA.
Izložba se realizuje u saradnji sa udruženjem Südtiroler Künstlerbund i uz podršku Austrijskog kulturnog foruma u Beogradu.
…..
NEW TRADITION  –  At a Table With Architecture and Art from South Tyrol
Selected architects: Roland Baldi Architects, Bergmeisterwolf Architekten, Veronika Mayr, Messner Architects, Plasmastudio, Peter Pichler Architecture, Christian Schwienbacher, Totronic
Selected artists: Elisa Alberti, Mirijam Heiler, Thomas Huck, Martin Kargruber, Arthur Kostner Giancarlo Lamonaca, Josef Rainer, Maria Walcher
Curators: Lisa Trockner and David Calas
May 9th-30th, 2019.
Gallery Artget, Republic Square 5/I
The exhibition concept rests upon the well-known hospitality of South Tyrol by expressing its cultural and multi-lingual character. As being a three-language speaking region, with a many faceted cultural scene, the exhibition aims to extend an invitation at the common table. Visitors take a seat at the big table, where architectonical and artistic dishes are served (exhibited). Tradition, re-interpretation and creative outwork are listed on the menu.
Mahlzeit (German), Buon appetito (Italian), Bun Apetit (Ladin), Prijatno (Serbian).
To display the rich-facetted cultural practices of architects and artists of South Tyrol, an international Jury, consisting of Verena Konrad (VAI – Vorarlberger Architekturinstitut), Boris Podrecca (Atelier Boris Podrecca) and Eva Gratl, selected architects and artists from the open call, whose works corresponded  the best to the four  umbrella terms of the NEW TRADITION curatorial concept: Young | Established | Tradition/Reinterpretation | Innovation.
The exhibition is realized in coproduction with the Südtiroler Künstlerbund and with the support of the Austrian Cultural Forum, Belgrade