Dejan Kaludjerović • I Don't Know That Word… Yet
09.12.2022-14.01.2023, 12:00-20:00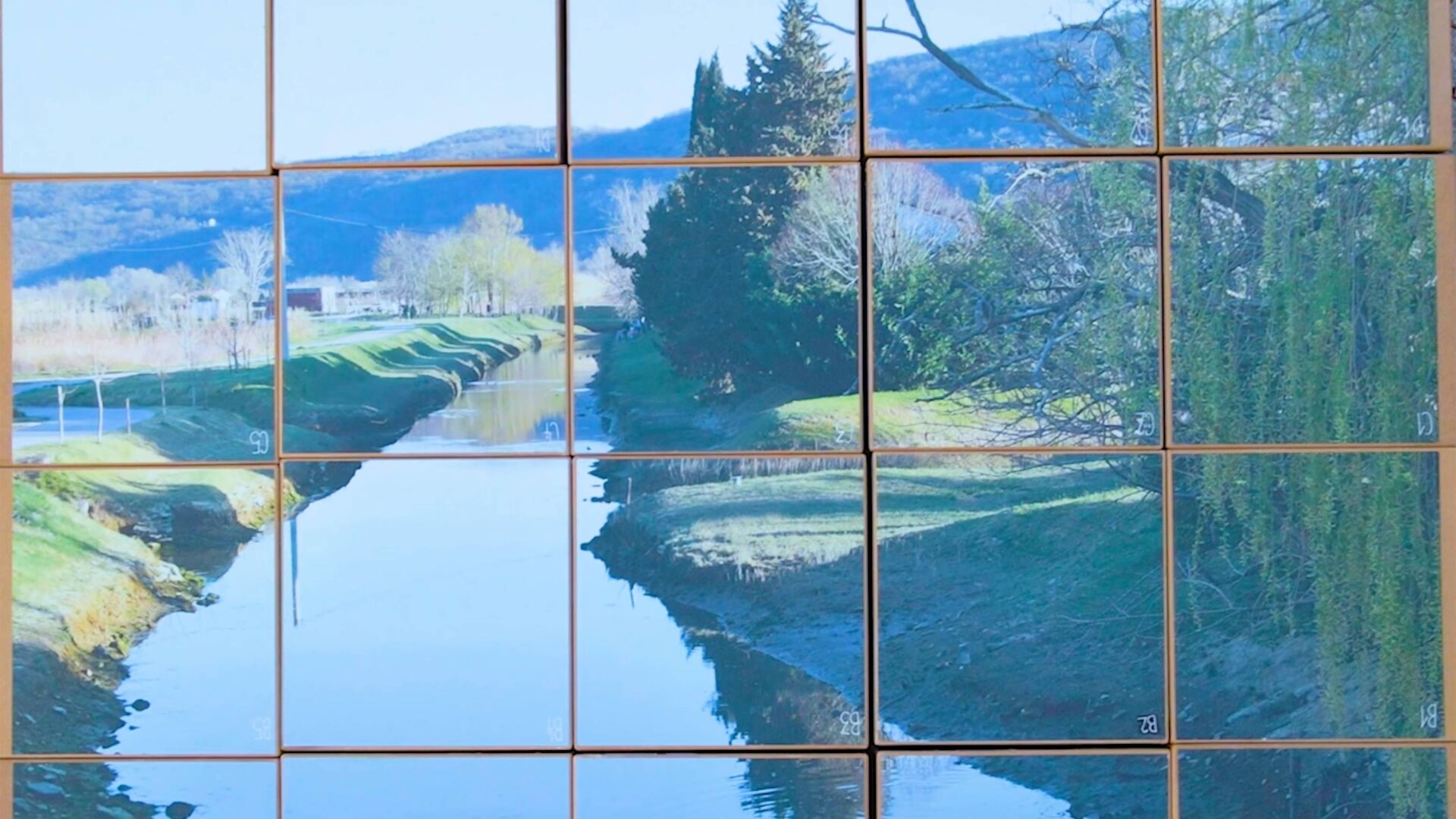 Art Gallery – Cultural Centre of Belgrade
Knez Mihailova 6
Opening: December 9, 2022, at 19:00
9. 12. 2022 – 14. 1. 2023
Friday, 16 December at 6 p.m.
A guided tour through the exhibition in the Art gallery with Vladimir Bjeličić, catalogue text author
I Don't Know That Word… Yet
Dejan Kaludjerović
In the past decade, Dejan Kaludjerović has been working on the research project Conversations, through collaboration with children aged seven to ten from eight world cities. The project has had several iterations and involved different media (video/audio installation, object, photography, site-specific).
The latest edition of Conversation is based on the opera Conversations: I Don't Know That Word… Yet, which was performed in 2021 in Graz, as part of the prestigious Steirischer Herbst Festival, in a complex collaboration with composer Marija Balubdžić, playwright Tanja Šljivar, director Bojan Đorđev and performers Zoja Borovčanin, Lisa Cristelli, Christoph Gerhardus and Sebastian Hiti.
This time, at the Fine Arts Gallery of the Cultural Centre of Belgrade, the artist presents a new work – I Don't Know That Word… Yet (2022), a five-channel ambient audio-video installation, constructing a dialogue among sound, digitally generated images and the physical presence of the viewer. The juxtaposition of two planes – the changing background made of frames that the artist shot especially for this work and a series of four screens with individual projections of the performers – creates an immersive environment.
The setting in the gallery space can also be seen as a backdrop within which – with the help of children's voices embodied in the characters of performers and certain objects such as props – a unique ephemeral order is built anew through viewers' interaction with the found scene.
Dejan Kaludjerović
I Don't Know That Word… Yet (2022)
five-channel-HD video, five-channel sound installation, wood, acrylic paint, 53 min 03 sec
*the video is based on the opera performance Conversations: I Don't Know That Word… Yet (2021) that was done in collaboration with Marija Balubdžić, Bojan Đorđev and Tanja Šljivar and commissioned by steirischer herbst 21
Performers: Zoja Borovčanin, Lisa Cristelli, Christoph Gerhardus, Sebastian Hiti
Conception and visual creation: Dejan Kaludjerović
Directed by Dejan Kaludjerović
Editing: Dejan Kaludjerović, Flavia Mudesto
Music: Marija Balubdžić
Libretto: Tanja Šjivar, based on Dejan Kaludjerović's scripts originating from his interviews with children from Baku, Bel- grade, Graz, Jerusalem, Ljubljana, Tehran, Vienna, and Vladikavkaz, used in the work Conversations he has been producing since 2013
Costumes: Vesna Kracanović
Sound: audiotope studios (Andreas Kapfer and Stefan Könighofer)
With the kind support:
The Austrian Cultural Forum Belgrade, the Austrian Federal Chancellery and the City of Vienna
City of Belgrade, Ministry of Culture and Information of the Republic of Serbia
Dejan Kaludjerović (1972, Belgrade, Serbia) graduated and received his master's degree from the Faculty of Fine Arts in Belgrade, and completed his specialist studies at the Academy of Applied Arts in Vienna. In 2010, the Austrian government awarded him honorary citizenship for deserving artists/citizens. In 2017 Kaludjerović co-founded a Vienna based arts and cultural organization Verein K.
In his work, Kaludjerović most often questions responsibility and manipulation, as well as the way mass media, education systems, or family contexts affect the society. His work often focuses on the exploration of the dominant central image of Western society, obsessed with violence, as well as on the structures and mechanisms of capitalism. His works are part of many private and public collections; he has exhibited at numerous solo and group exhibitions in Europe, America, Australia and Asia. He lives and works in Belgrade and Vienna. More information at dejankaludjerovic.net
Here you can download two texts accompanying the work by Dejan Kaludjerović: