18th International Festival "Days of Organ": MARCO PAOLACCI
25.06.2018., 20:30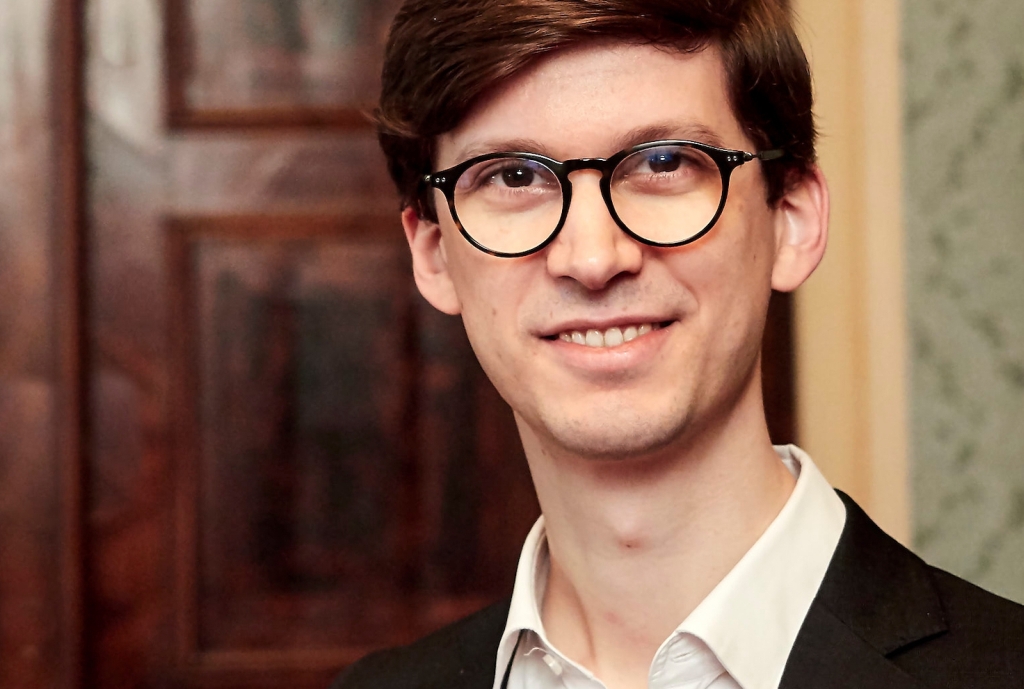 This concert is organized in collaboration with Austrian Culutral Forum in Belgrade.
Program:
Johann Sebastian Bach (1685–1750)
Prelude and Fugue in E flat major, BWV 552
Arvo Pärt (1935)
Pari intervallo      
William Byrd (1538–1623)
Fancy in a
Franz Danksagmüller (1969)
AlabasterLichtWand

Dieterich Buxtehude (1637–1707)
Passacaglia in D minor, BuxWV 161
Wolfgang Amadeus Mozart (1756–1791)
Fantasie in F minor
Biography:
Marco Paolacci was born in 1985 in Bolzano (Italy). He studied in Bolzano, Innsbruck, Vienna and Toulouse organ, clarinet and church music. His teachers included well-known professors such as Peter Planyavsky, Pier Damiano Peretti, Jan Willem Jansen and Michel Bouvard.
He was awarded a performance scholarship for his outstanding achievements at the University of Music and Performing Arts Vienna.
Not having completed his studies yet, Marco Paolacci already received an employment as Kapellmeister and organist at the Abbey of Zwettl in Lower Austria. There he is responsable for the whole musical programme of the Abbey including the concert season and the famous baroque organ (III-31 stops) build by Johann Ignaz Egedacher in 1731.
From 2010 to 2015 Marco Paolacci has been artistic director of the "Louis Braille Choir" in Vienna: a choir which consists of both visually impaired as well as unimpaired singers.
Marco Paolacci has given many concerts, both in Austria and abroad (Italy, Germany, France, Spain, Czech Republic, Slovakia…) and especially at historic organs like the organs of the cathedral in Cuenca – Spain (Juliàn de la Orden, 1770), the Wöckherl Organ (1642) of the Franziskanerkirche Vienna and the organ of Notre Dame du Taur (Puget, 1880) in Toulouse.
Since 2016 he is teaching at the Conservatory of Church Music in St. Pölten, where he teaches Organ, Piano and Choir.
Beside his activities as Organist and Church Musician he is member of the "Wiener Choralschola", an ensemble for gregorian chant and early medieval music. He also has been giving workshops and masterclasses for church music, organ, choir conducting and gregorian chant.
Since 2018 Marco Paolacci is artistic director of the Festival Internationale Konzerttage at the Abbey of Zwettl.