Concert of the young cellist Haru Hinokawa (Japan)
24.12.2019., 12:00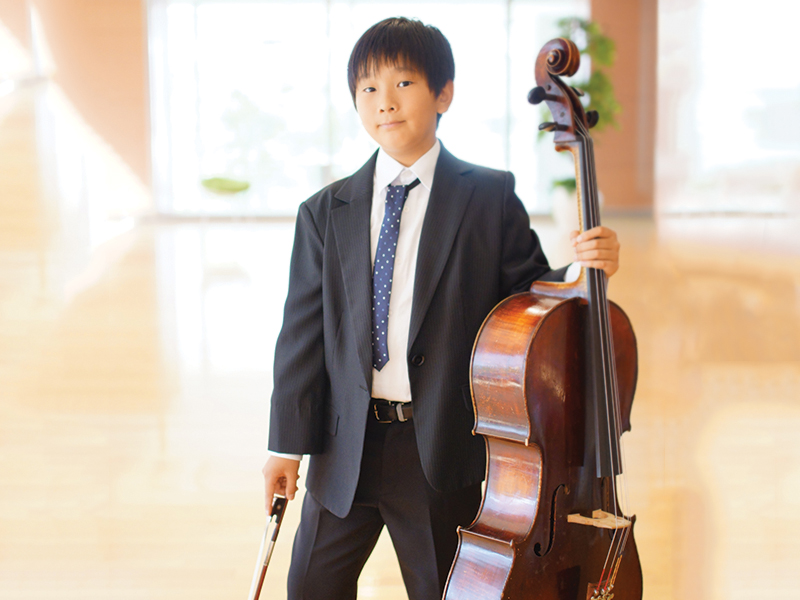 Cultural Centre of Belgrade is marking the end of 2019 with the concert of the young cellist Haru Hinokawa. This ten-year-old musician is the recipient of a scholarship from the GIPAC Foundation, our partner in the organization of  this concert. He will perform in Belgrade with the piano collaboration of Uki Ovaskainen.
Program:
Dmitry Kabalevsky
First movement of the Cello concert No.1 in G minor, Op.49
Allegro
Luigi Boccherini
Cello Concerto No. 3  in G major, G. 480
Allegro
Adagio
Allegro
Bernhard Romberg
Concertino, for cello and piano or orchestra in D minor, Op. 51
Allegro maestoso
Adagio
Rondo – Allegretto
Biographies:
A 10 year old cellist from Japan, Haru Hinokawa fell in love with music in a very young age. At the age of 5, Haru started playing cello with Ryoji Kohara of Tokyo Metropolitan Symphony Orchestra. He have been performing on stage since kindergarten. Currently, Haru is studying with Naoki Tsurusaki, former member of Opera national de Lyon. Bach is a composer Haru very fond of and feels very strongly toward with and his unique interpretations of Bach's music are impressive. At the 2019 Universal Artists Festival Haru received Most Promising Talent Award. It's Haru's dream to study at Juilliard school and become a famous cellist, using his music to touch other people. Haru is a recipient of 2019 GIPAC MERIT SCHOLARSHIP.
Uki Ovaskainen is the winner of the 1st prize, the special prize Contemporanea, as well as the prize of the audience at Premio Jaen piano competition in Spain.  He performs regularly as a soloist and chamber musician throughout Europe. He has played eight different solo recitals during 11 days at the Royal Danish Academy of Music in Copenhagen, which is the biggest individual project ever at the Academy. He studied at the Sibelius Academy in Helsinki, in Copenhagen with prof. Jose Ribera, and in Hannover Hochschule with prof. Matti Raekallio. Uki Ovaskainen has performed as a soloist with Sjaelland and Aalborg Symphony Orchestras, in Konzerthaus in Vienna in chamber music concerts of the Vienna Chamber Orchestra, worked as a correpetitor for Opera Faber in Portugal, played piano parts in professional orchestras in Denmark and in Serbia, worked with professional choirs, and performed at more than 200 concerts on four continents as a member and pianist of the Tapiola Choir. He is an official accompanist at competitions organized by Jeunesses musicales in Belgrade. He works as an accompanist for strings at the Belgrade Faculty of Music.