FUNCTIONALITY, ADAPTABILITY, MODULARITY, TYPES, ASSEMBLY – ARCHITECTURE OF ALEKSANDAR STJEPANOVIĆ
21.09.2020., 20:00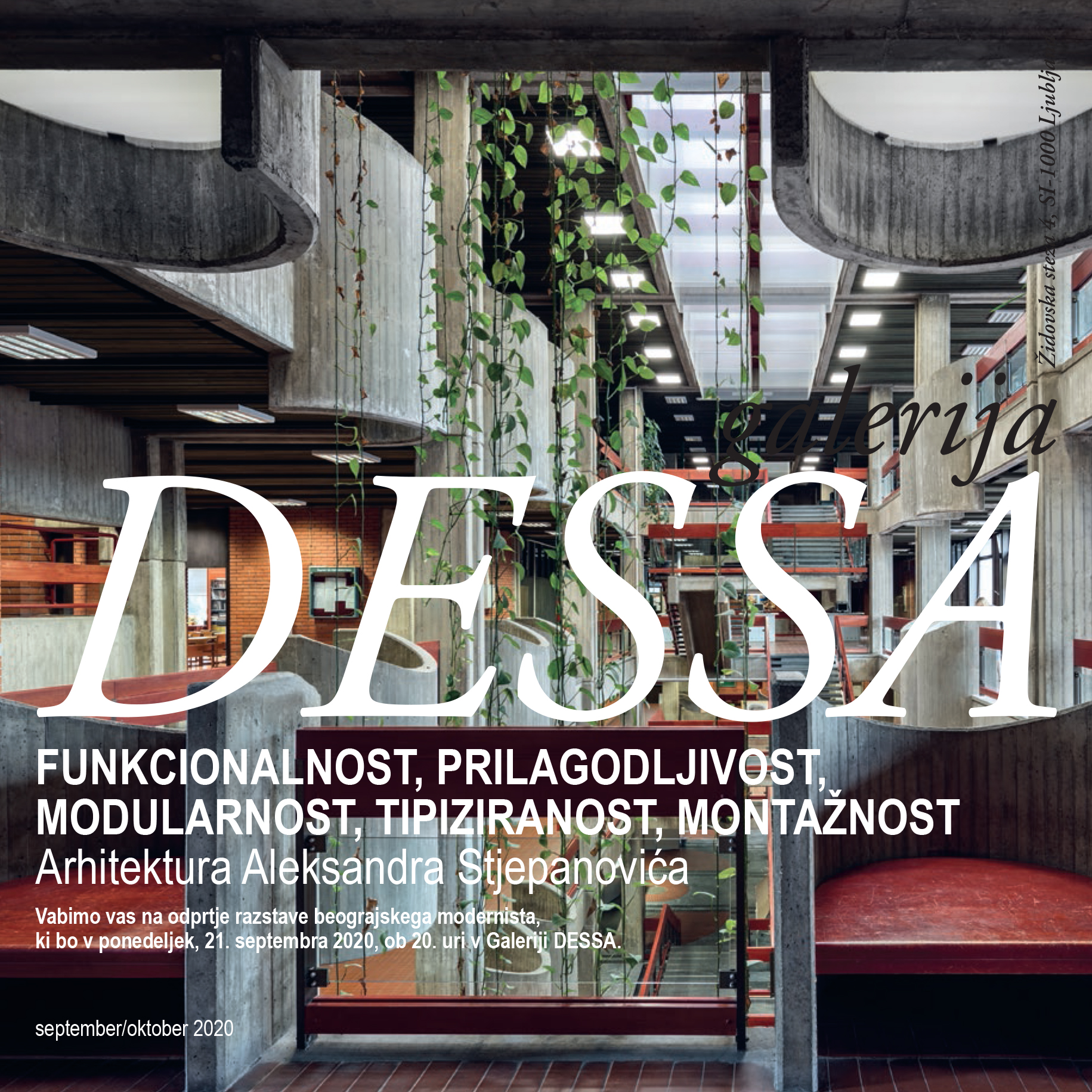 Dessa Gallery, Ljubljana, Slovenia
Monday, September 21st at 8 p.m.
Authors of the exhibition: Jelica Jovanović (concept and text), Relja Ivanić (photography) and Marko Kažić (documentary). Exibition set up: Marina Dokmanović.
Production and realization: Belgrade International Architecture Week / BINA 2019
Following the determination to dedicate a significant part of the program every year to one of our most renowned architects, after Nikola Dobrović and Ivan Antić, the focus of BINA 2019 was the work of Professor Aleksandar Stjepanović, an architect who realized his most important buildings during the eighth and ninth decades of the 20th century. The time period immediately after the Second World War, in Yugoslavia, as well as in the whole of Europe, was marked by a pronounced lack of housing capacities and a large influx of people into the cities.
In a society that expected and demanded from architects that architecture to become of high quality – and modest and rational, industrially produced – and authorial and original, Aleksandar Stjepanović in all contexts and in all author teams manages to deliver top solutions, which even today, decades later, serve as rappers of domestic creation. Modularity is the mainstay of its architecture – not an obstacle, prefabrication is a field of experiment – not a nuisance, standardized architecture is an author's challenge – not a discipline. Architecture and urbanism are inseparable categories of spaciousness that he shapes through the skilful use of concrete, brick and copper sheet so that the interior flows into the public space and the environment permeates the interior space of the building. Buildings built with limited social or public funds and made of concrete, almost proscribed material, thanks to the generous and thoughtful spaces and striking artistic details, become visual symbols of the city.
The project is being implemented with support  of the Ministry of culture and information Serbia.