VANJA BUČAN SEQUENCES OF TRUTH AND DESEPTION
03.09.2020-01.10.2020, 12:00-20:00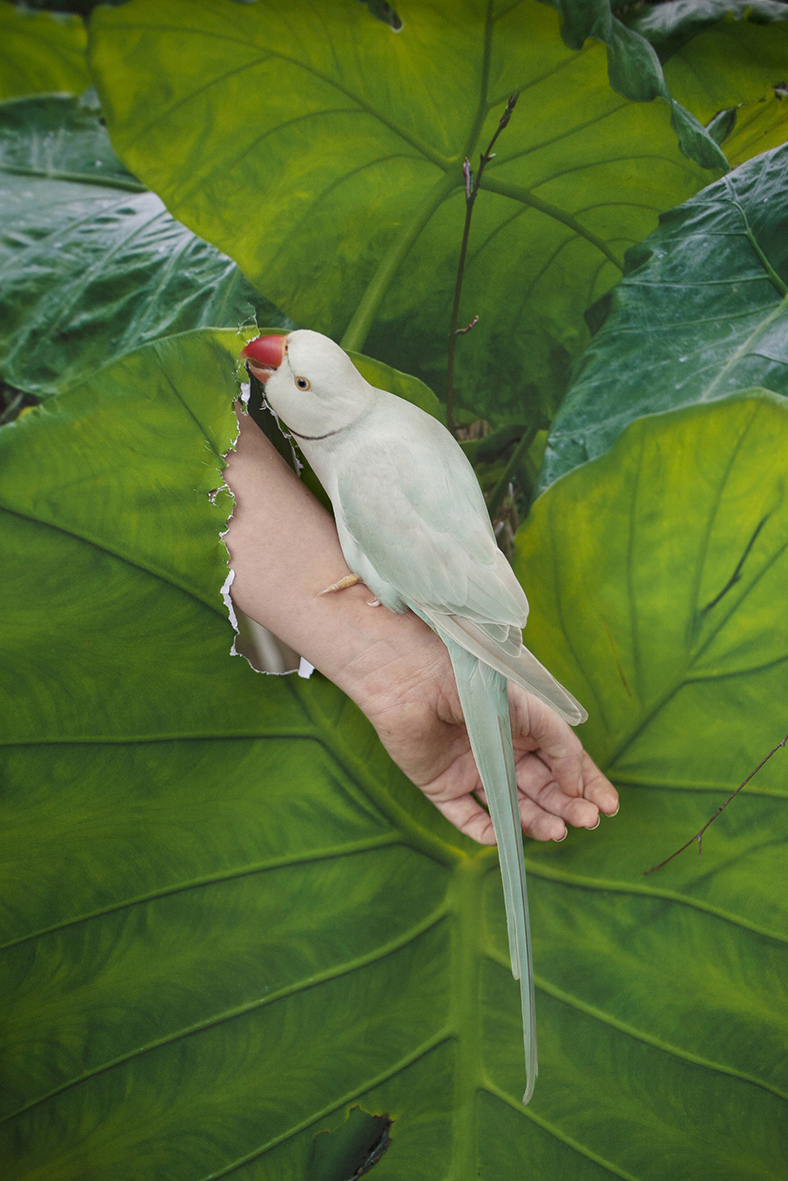 From the series Sequences of Truth and Deception
VANJA BUČAN, SEQUENCES OF TRUTH AND DESEPTION
SEPTEMBER 3 – OCTOBER 1, 2020
Artget Gallery, Republic Square 5/I
Artistic director of the Artget Gallery in 2020: Aleksandar Kostić
Vanja Bučan is an award-winning Slovenian photographer who, just before the opening of this exhibition, was declared one of the winners of the prestigious international award 48 LensCulture Critics' Choice Award 2020 for the series Concrete Flowers (https://www.lensculture.com/2020-lensculture-critics-choice-award-winners)
The exhibition in front of us includes photographs from 4 series: Sequences of Truth and Deception, Looking for Sadiq, Concrete Flowers and Bestiary.  
The Jungle Book
Look for the bare necessities
The simple bare necessities
Forget about your worries and your strife
I mean the bare necessities
Old Mother Nature's recipes
That brings the bare necessities of life.
Song from Disney's 1967 animated film The Jungle Book
To paraphrase John Berger, for an animal its natural surrounding and habitat are a given, while man has to continuously search for his reality: for him it is not a given, but a task. Man is taught to oppose the real, as something that is always at hand, to the imaginary, as something distant and far away. Reality is always hidden beyond a screen of cliches each culture produces in order to facilitate its practices, to turn them into habits, and also partly to enhance its own power. A modern artist aspires to come closer to reality through innovations, to make it more manifest by tearing the screens of cliches.
Out of these screens Vanja Bučan constructs her photographs as collages of memories – from ideal images of nature to illusory memories of journeys. Offering to our insight and our enjoyment a romantic, utopian vision of a phony or imaginary harmony between natural elements and civilization artifacts, playing with stereotypes and symbols, making an inventory of real and imaginary flora and fauna, Bučan's serene view invites us to embark on an adventure and establish a new (or forgotten) way to look at the world around us. Images in which we recognize the harmonies of the world (harmonices mundi) are not trying to conceal their falsity and manipulation. These are directed scenes in which the backgrounds and scenery have been created from the photographs the artist had taken in natural areas and botanical gardens, and then recreated in her studio as deliberately loose and unmasked collages by adding other elements or participants. Starting from the idea that the nature of photographic medium is a priori veracious, and applying mimicry to cliches, Vanja Bučan performs and shows a revalorization of the world and its possible renewal. Vanja Bučan has included the word sequence into the title of one of her series. In the context of cinematic art, this word signifies a comprehensible continuum which we can conjure up from a series of separate images, locations and moments, and which enables us to form a unique story using different events and experiences. Instead of a usual narrative flow, what we have here is an established allegorical representation, where places and moments build a collaged paradigm of the relations between man and nature.
We live in a reality of things we don't notice, we don't see neither in reality nor beyond it (to see is to see beyond), of things that are passing by us until a hand emerges which returns them to us as found. Human beings do not believe in reality. They doubt. But when a photographer tells them clearly "this is not real" (c'est ne pas une pipe), "this is only a scenery", when the illusion is openly revealed as such, their doubt decreases. Those creatures who can't doubt live in the only way they can, now and here, in reality. A parrot pecks at an image on paper, not knowing that it spoils the mirage for us, and a child does not see an opening in the scenery as a passage to another reality, but as a possibility of play or as a path to a shelter.
Photographs are often considered to be the reflections of visible reality, like mirror images, but faced with Vanja Bučan's photographs, even the most naive spectator will understand they are much more than that. She will complement the image with the physical presence of the hidden creator as if a deus ex machina who, in creating the world, forgot to supply an important object and now corrects his deed and resolves our hopelessness by supplementing this object and drawing our attention to it with a frank and generous gesture that says: you are saved, here it is, look at it or take it, touch it. The photographer thus introduces a specific quality of tactility and interaction into the two-dimensional image, while, on the other hand, hides, behind the same vegetation, what has to remain hidden.
Returning to the story of all stories, the world of these photographs becomes a mythical ur-world in which dwell Goethe's primal plants and primal animals, the ancestors of all life on the planet Earth. Everything emerged and developed from them, and now, in Vanja Bučan's photographs, everything returns to its source, to the primordial jungle.
Aleksandar Kostić
Vanja Bučan is an award winning Slovenian photographer who lives and works in Berlin. She graduated at the Royal Academy of Fine Arts in The Hague at the department of documentary photography. After her studies, she distanced herself from the straight documentary genre and focused on staged photography instead. Before becoming a professional photographer, she studied sociology at the Faculty of Social Sciences in Ljubljana, and actively took part in environmental activism, which is conceptually evident in her artistic oeuvre. She views photography as an open medium, a realm where she can freely express her views and critique of society. In her distinguishing artistic style, she alters her own photographs and places them in staged compositions in order to achieve deconstructed and multifaceted realities that generate a visually rich expression, which verges on fiction.
Her work has been awarded and exhibited at several major international group exhibitions, biennials, and solo shows. Among them are Kunsthaus Wien (AU), Benaki Museum with Athens Photo Festival, Biel Fototage (CH), Circulations(s) Festival (FR), CAFA Art Museum Beijing, Lishui Art Museum (China), Photo London, Photo Basel, Talent Latent (Spain), Viennacontemporary (AU), Vento Solar (Brasil), Leica Gallery Wetzlar (DE), Neue Schule fur Fotografie, Berlin (DE) etc.