16. Free Zone Film Festival / 10.11
10.11.2020., 10:30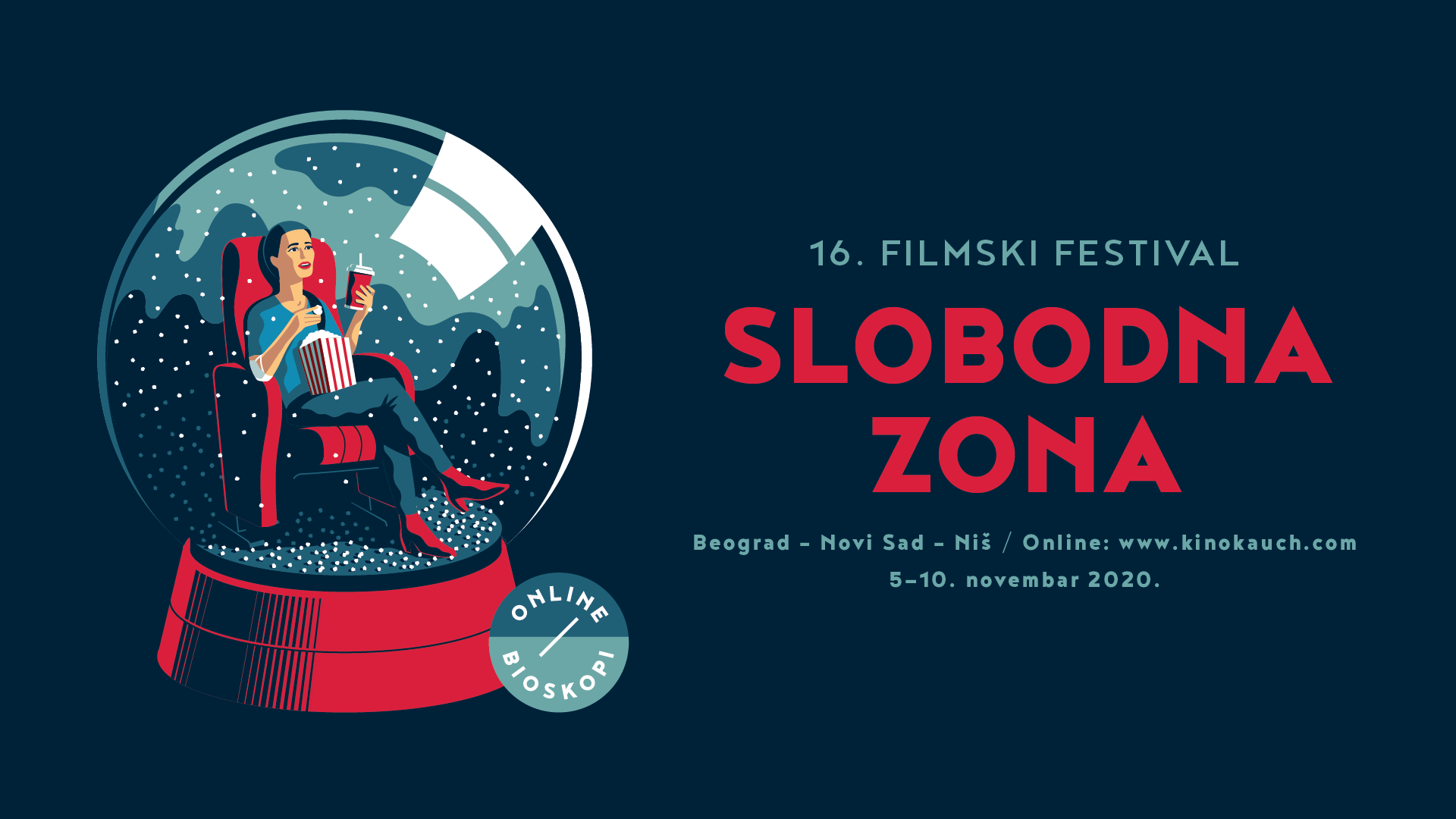 10:30 Compass Free Zone: Declaration on Regional Cooperation – CANCELLED
13:00 Sune – Best Man (fic.) Future is Here III 
Director: Jon Holmberg
Country: Sweden
Year: 2019.
Runtime: 90′
Language: Swedish
Cast: Elis Gerdt, Baxter Renman, Tea Stjärne
Production: Unlimited Stories
Selection 14+
Synopsis
Sune's class is going on a secret school trip. Sune and Sophie are really looking forward to spending time together when Sune suddenly realizes that Grandpa Helmer's wedding is the same weekend. Panic! Class trip with Sophie or his best friend Grandpa? Sune can't make his mind up so decides to do both. Or something in between. At the same time Rudolf is suspicious about the bride. Is Grandpa's new wife just after his money? And Karin runs into her former love, who is everything that Rudolf is not. Welcome back – the Andersson family!
Director's biography
Jon Holmberg was born 1974 in Sweden. After finishing acting school in Stockholm it was all about theatre. While producing his own plays he worked for different production companies writing and directing for television. Mainly comedy. Since then a large number of Jon ́s series and shows have aired in Sweden and other countries. Sune Best Man is his second feature. Last year he made Sune vs Sune, also selected for Berlinale Generation, and also number 1 at the box office for 11 weeks and with 450 000 admissions.
Festivals and awards
Berlin International Film Festival 2020
Riga International Film Festival 2020
Filmfest Hamburg 2020
16:00 The Realm (fic.)
Director: Rodrigo Sorogoyen
Country: Spain, France
Year: 2018.
Runtime: 142′
Language: Spanish
Cast: Antonio de la Torre, Mónica López, Josep Maria Pou
Production: Tornasol, Artesmedia Cine, Trianera PC AIE
Website: www.latidofilms.com/film/the-realm
Europe – Zone of Change
Synopsis
Manuel, an influential deputy secretary of a regional government who has everything going his way for making the leap into national politics, sees how his perfect life falls to pieces after news leaks of his involvement in a corruption ring with Paco, one of his best friends. While the media starts reporting the extent of the scandal, the party closes ranks and only Paco comes out unscathed. Manuel is expelled from the kingdom, singled out by public opinion and betrayed by those who had been his friends until only a few hours ago. Although the party wants him to bear full responsibility, Manuel refuses to fall alone. With the sole backing of his wife and his daughter, and caught in a spiral to survive, Manuel will see himself forced to fight against the machinery of corruption which has been well greased for years and against a party system in which the kings fall, but the kingdoms continue.
Director's biography
Rodrigo Sorogoyen studied film at the School of Cinematography and Audiovisual of the Community of Madrid and started his professional career as a screenwriter for TV series. At the age of 25, he co-helmed 8 Dates, his first feature. His next film, Stockholm (2013), funded by crowdfunding, won three awards at the Malaga Festival, three medals from the Círculo de Escritores Cinematográficos, one Feroz award (Best Film) and one Goya (Best New Actor). With May God Save Us, 2016 he won the Jury Prize for Best Screenplay in San Sebastian and the Goya for Best Actor (Roberto Álamo).
Festivals and awards
London Film Festival 2018
San Sebastian International Film Festival 2018
Toronto International Film Festival 2019
18:30 The Reason I Jump (doc.)
Director: Jerry Rothwell
Country: UK, USA
Year: 2020.
Runtime: 82′
Language: English
Cast: Jordan O'Donegan
Production: MetFilm Production, BFI Film Fund, Vulcan Productions
Website: www.metfilmsales.com/the-reason-i-jump
International Selection
Synopsis
Based on the best-selling book by Naoki Higashida, The Reason I Jump is an immersive cinematic exploration of neurodiversity through the experiences of nonspeaking autistic people from around the world. The film blends Higashida's revelatory insights into autism, written when he was just 13, with intimate portraits of five remarkable young people. It opens a window into an intense and overwhelming, but often joyful, sensory universe. Acutely observed moments in the lives of each of the characters are connected by passages from Naoki's writing, in which a young Japanese boy journeys through an epic landscape, gradually discovering what his autism means to him, how his perception of the world differs, and why he acts in the way he does: the reason he jumps. The film distils these elements into a sensually rich tapestry that leads us to Naoki's core message: not being able to speak does not mean there is nothing to say.
Director's biography
Jerry Rothwell is a filmmaker whose work includes the award winning feature documentaries, How To Change The World, about the founders of Greenpeace (winner of Grierson Award 2017); Sour Grapes, about the biggest wine fraud in history, produced for Netflix and Arte; Town of Runners, about two girls in an Ethiopian village who aspire to be athletes; Donor Unknown, about a sperm donor and his many offspring; Heavy Load, about a group of people with learning disabilities who form a punk band, and Deep Water (co-directed with Louise Osmond), about Donald Crowhurst's ill-fated voyage in the 1968 round the world yacht race. His latest film is The School in the Cloud, a film TED Prize winner Sugata Mitra and the future of education in a networked world.
Festivals and awards 
Audience Award: World Cinema Documentary – Sundance 2020
Vancouver International Film Festival 2020
BFI London Film Festival 2020
21:00 Body of Truth (doc.)
Director: Evelyn Schels
Country: Germany, Switzerland
Year: 2019.
Runtime: 96′
Language: English, German
Cast: Marina Abramovic, Sigalit Landau, Shirin Neshat, Katharina Sieverding
Production: INDI FILM GmbH, DokLab GmbH
Website: www.facebook.com/bodyoftruth.film
Women line
Synopsis
Artists Marina Abramovic, Sigalit Landau, Shirin Neshat and Katharina Sieverding have been politicized by experiences with war, violence and suppression and integrated them into their work, using the most personal feature available: their own bodies. We accompany them on an emotional journey, reexperiencing the conflicts that have shaped their consciousness. The four women originate from different cultures, whose struggles epitomize the grand conflicts of our time.
Director's biography
Evelyn Schels was born in Munich. She studied German literature, Romance philology and art history in Munich and Paris, and received a PhD in comparative literature. From 1986 on, she authored and directed documentaries and features for the German television networks ARD, ZDF and Arte. Aside from her work as a filmmaker, Evelyn Schels teaches at the Hochschule für Fernsehen und Film in Munich. Lives and works in Munich and Paris.
Festivals and awards 
Human Rights and Arts FF 2020
Doc NYC 2019
Filmfest Hamburg 2019