FEMKANJE: Spaces of Togetherness
28.01.2021-04.03.2021, 12:00-20:00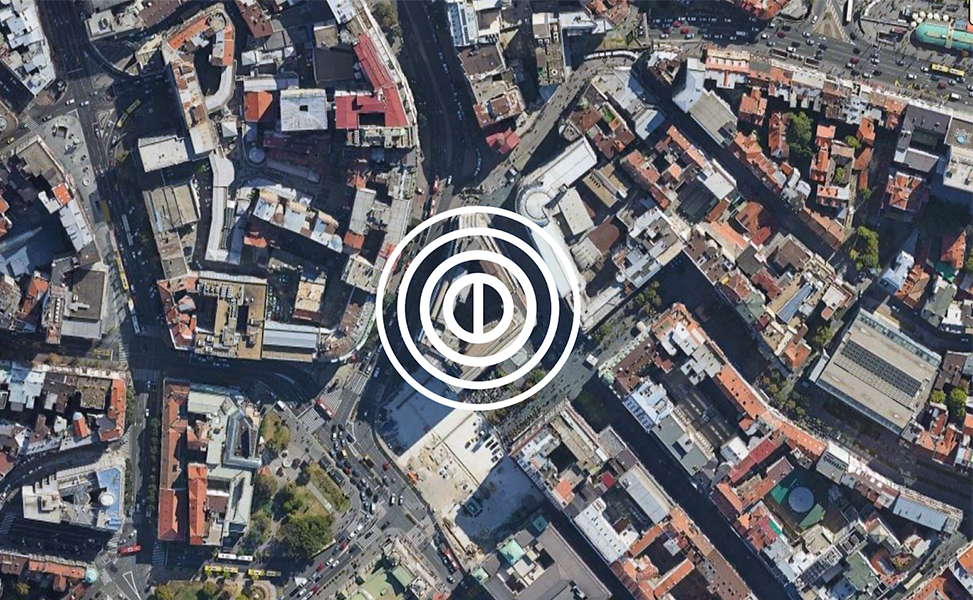 Podroom Gallery, Republic Square 5/-1
FEMKANJE: Spaces of Togetherness
Bojana s. Knežević, Katarina Petrović
28.1 – 4.3.2021.
Exactly eight years ago, in Belgrade, artists Bojana S. Knežević and Katarina Petrović initiated Femkanje, a media and art project, with the idea to establish a dialogue on the art scene of Serbia and the Balkans, primarily by presenting and networking young artists, activists and cultural workers. Femkanje has been developing through radio shows, podcasts, exhibition activities, panel discussions, presentations and performances. Today, the project is a substantial archive of interviews with contemporary artists.
For the first time, Femkanje is organizing an exhibition in Belgrade, in the Podroom Gallery; this edition is dedicated to the topic set by the Cultural Centre of Belgrade as a thematic conceptual framework for 2021 – Spaces of Togetherness. As before, Femkanje will approach the topic focusing on sound and communication.
Femkanje: Spaces of Togetherness is realized through an offline exhibition, which consists of an 18-channel sound installation in the gallery space, composed of archival material, and an online exhibition or database of sound interventions of contemporary artists from Serbia, the countries of the former Yugoslavia, Europe and beyond.
www.femkanje.rs
https://femkanje.sounder.fm
https://podcasts.apple.com/nl/podcast/femkanje/id1547349232
Artists in the Archive:
Lukas van der Velden, Annemarie Turk, Doma Art fondacija, Dante Buu, Vitja Gluščhenko, Alexandra Karter, Nika Šaravanja, Jef Guess, Gwenola Wagon, Šu Lea Čeang, Stahl Stenslie, Zane Cerpina, Karen Finley, Nora Turato, Olof van Winden, Mihaël Roumen, Margriet Schavemaker, Johan Gustavsson, Iva Čukić, Tao Vrhovec Sambolec, Sandra Tomić i Bojana Milašinović, Jasna Veličković, Manja Ristić, Galerija G12 HUB (Jelena Piljić, Milica Pekić), Mirko Lazović, Luka Tojboj, Robert Pravda, Nataša Kadin, Bogomir Doringer, Branko Milisković,  Mesto Žensk (Mara Vujić, Tea Reba, Milija Babić), Lenka Đorojević, Nikola Knežević, TIIIIT! INC (Kristina Lelovac, Jana Stardelova, Jana Kočevska), Isidora Todorović, Vahida Ramujkić, Iva Bekić i Irena Gajić, Svetlana Maraš, U10 Umetnički prostor (Marija Šević, Nina Ivanović, Nemanja Nikolić, Iva Kuzmanović), Ilija Milošević i Vladimir Bjeličić, Jelena Drobac, Tatjana Vukelić, Milan Nenezić, Tina Kaplani, Suna Kažić, Milica Prelić, Maja Uzelac, Vladimir Radinović, Ivana Smiljanić, Milica Popović, Dunja Dačić Dojo i Verglšpil (Nevena Paunović),  Ana Nedeljković, Sara Radojković, Dejana Stanojević / Rumenka Super, Bojana Petković, Bojana Bauer, Ksenija Đorđević, Marijana Arađanski, Gabrijela Ivanov Gabe, Zoe Gudović, Galerija 1250 (Iva Brkić, Bojana Jokmanović), Femix (Tatjana Nikolić, Aleksandar Gubaš), Margareta Jelić, Simonida Rajčević, Emma Szabo, Ana Novaković, Ivana Todorović, Milana Zarić, Olga Dimitrijević, Grupa Rouge (Jelena Fužinato, Bojana Stamenković), Andrea Palašti, Biljana Cincarević, Nevena Prijić, Nana Radenković, Marija Ratković, Milica Mešterović, Marčela Zanki, Nuša Đak i Novosadska ženska umetnička banda (Nevena Popović, Ibis Čerimagić, Marija Mandić), Maja Pelević, Maja Atanasijević Zipa Yoma, Marina Marković i Anoreksija.rs (Sonja Milošević, Nevena Paunović i Marija Kulović), TEYOSH, Ana Ćurčin, Žene sa interneta, TKV, Irena Fabri, Lazara Marinković, Ana Seferović, Le Zbor, Marta Popivoda i Nataša Damnjanović, Magdalena Klašnja, Ana Jovanović Vajana, Ida Prester, Tatjana Tatalović Tata, Tijana Todorović, Vanja Bursać, Marko Jevtić, Katarina A. Petrović, Irena Tomažin, Dragana Dobrić, Darija Medić