NEW YEAR 'S FILM PROGRAMME
01.01.2021-10.01.2022, 18:00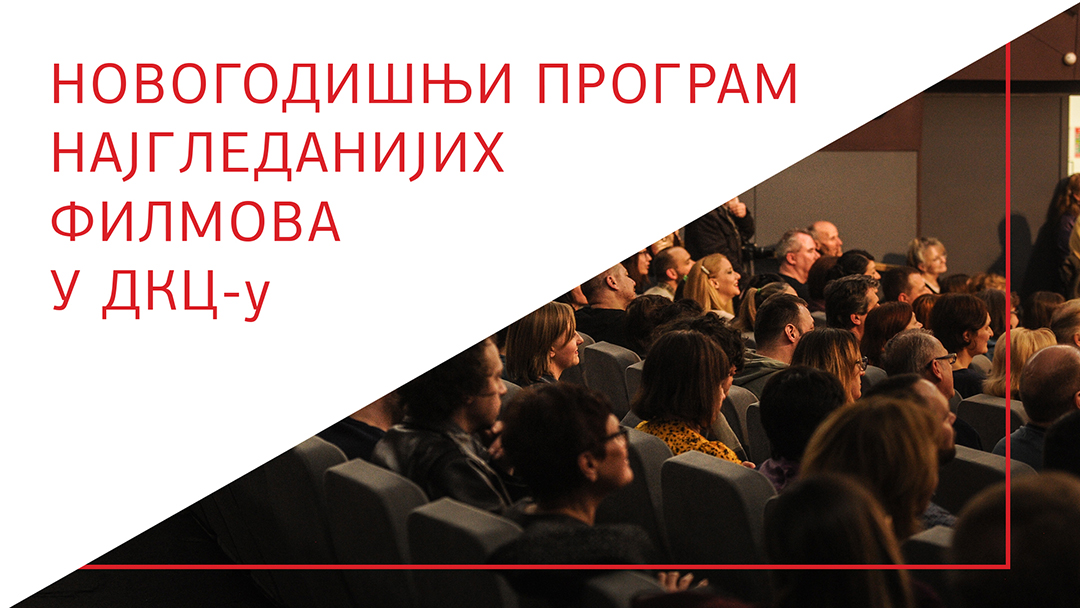 Best of the CCB Movie Theatre in 2021
Ticket price: 300 dinars
1 January
18:00 David Byrne's American Utopia, Spike Lee, USA, 105′
Sole and unique opportunity to see the spectacular Broadway show of one and only, the legendary, David Byrne. Shot with 20 cameras and directed by great master, Spike Lee, this incredible musical journey through social issues will create momentum in every one of us. Music from the best seats in the hall and political urgency. American Utopia flows like an iridescent dream vision.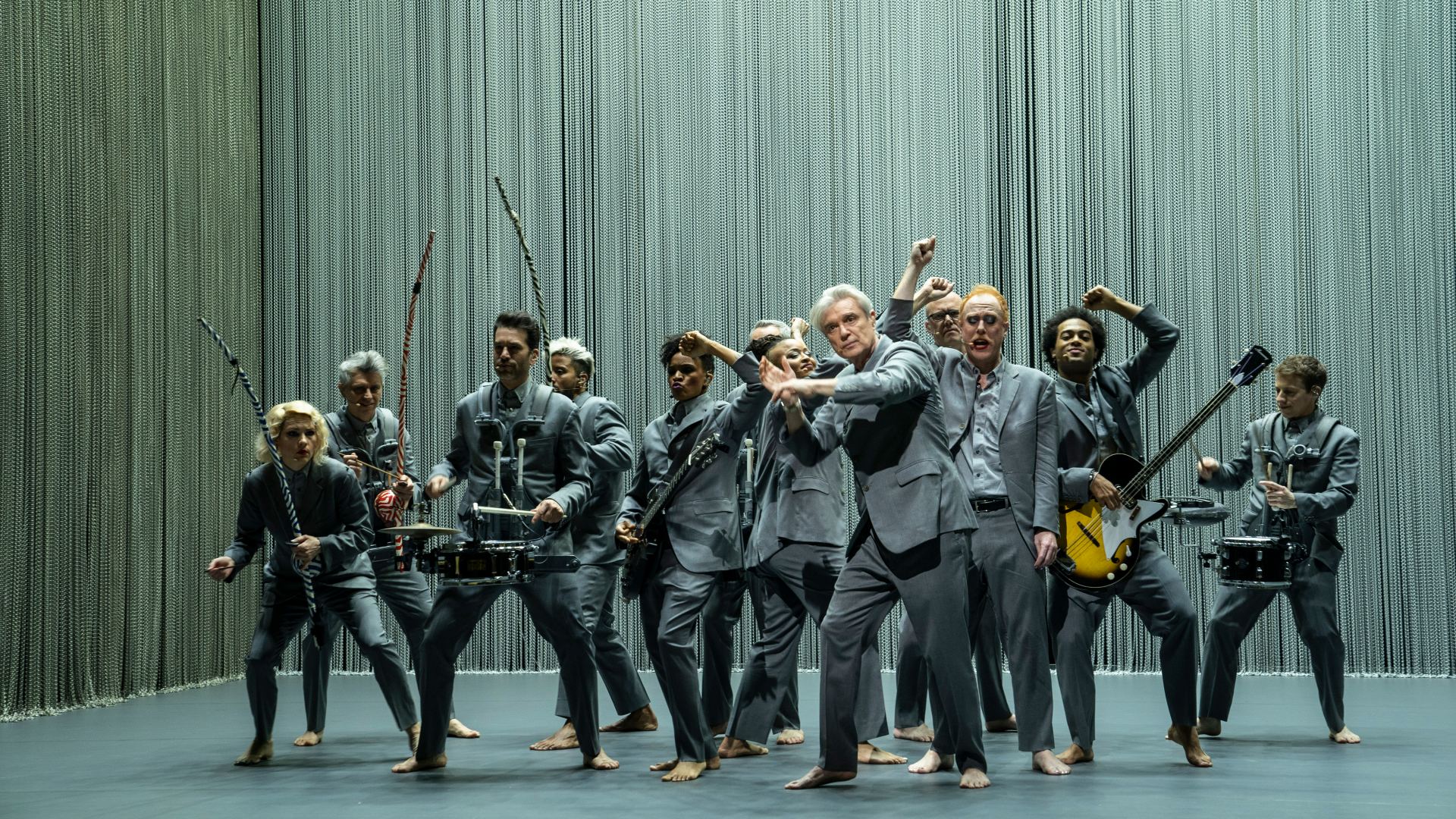 20.00 OASIS
Serbia, Slovenia, Netherlands, France, Bosnia and Herzegovina 2020, 123′
Director: Ivan Ikić
Cast: Marijana Novakov, Tijana Marković, Valentino Zenuni, Milica Đinđić, Saša Strugar, Maruša Majer, Goran Bogdan
Festivals and awards: Venice Film Festival (Giornate degli Autori) – Europa Cinemas Label for Best European Film, Cinedays Skopje Film Festival – Golden Sun for Best Film in the SEE Programme, Pingyao International Film Festival – Roberto Rossellini for Best Director, El Gouna Film Festival – Special Mention, Zagreb Film Festival 2020 – The Golden Pram Award for Best Film, Cottbus Film Festival – Best Actors
Upon her arrival at an institution for people with mental disabilities, Maria becomes fast friends with the equally fiery Dragana. When it becomes clear that they are both in love with the more withdrawn Robert, their relationship is upset and gradually grows into a dangerous game of hide-and-seek to win him over. Being condemned to a lifetime of hiding away from society, the three teenagers' profound longing for independence and human connection takes hold. Driven by the newfound feelings of desire and envy, their impulsive actions topple the delicate balance preserved by the institution's stifling rules and spill over into confrontation and desperate measures for any way out.
2 January
18.00 Landscapes of Resistance, Marta Popivoda, Serbia,  95'
Landscapes of Resistance traces a journey through the memories of antifascist fighter Sonja (97), one of the first women Partisans in Yugoslavia, who was also among the leaders of the Resistance movement at Auschwitz. We make her story travel through time towards the bodies of a new generation of antifascists, suggesting that it is always possible to think and practice resistance.
20.00 THE FRENCH DISPATCH
USA, DENMARK, FRANCE, UK 2021. 103'
Director: Wes Anderson
Cast: Benicio del Toro, Adrien Brody, Tilda Swinton, Léa Seydoux, Frances McDormand, Timothée Chalamet, Lyna Khoudri, Jeffrey Wright, Mathieu Amalric, Bill Murray, Owen Wilson
Ves Anderson's new film is a kind of love letter to journalists and an ode to the journalistic profession. At a branch of an American magazine in a French town, this film brings to life a series of events published in the texts of the latest issue of the magazine.
3 January
18.00 Quiet About Nothing, Nikola Stojanović, Srbija, 16'
An old man lives his days in solitude in a small village in rural Serbia. He contemplates on his life, remembering his wife, the war, his hometown and his late family.
Dida, Nikola Ilić, Corina Schwingruber Ilić, Switzerland, 78'
Fifteen years ago Nikola left Serbia to follow his heart to Switzerland. Since then his life is shared between two countries and three women: his mother Dida, his grandmother and his wife. His mother has learning disabilities and has been dependent on the grandmother ever since. As grandmother is getting older, Belgrade is now calling Nikola back home. He can't let his mother down, but he doesn't want to give up his life in Switzerland.
Special mention of the Jury at 14th Beldocs in Serbian Competition Programme.
20.00 CELTS
SERBIA 2021. 106'
Director: Milica Tomović
Cast: Dubravka Kovjanić, Stefan Trifunović, Katarina Dimić, Anja Đorđević, Olga Odanović, Konstantin Ilin, Milica Grujičić, Slaven Došlo, Nikola Rakočević, Nada Šargin, Jovana Gavrilović, Jelena Đokić, Jovan Belobrković
4 January
18.00 Prokop, Danilo Stanimirović, Serbia, 12'
Prokop, Belgrade's central train station, is a living architectural organism which drags traces from many epochs in which it existed, however it was never completed. The station itself was never a train station only, and it was always absorbing the consequences of human acts.
The Bird (or: Marty, Clown), Oliver Ćirić, USA, Serbia, 61'
This film begs the question of is the clown dead? Throughout the documentary, Marty discusses a growing distaste among people when it comes to clowning. However, his perseverance despite the chaos serves ambiguity to the question.
20.00 IMPURE BLOOD-SIN OF ANCESTORS
Serbia 2021, 103′
Director: Milutin Petrović
Uloge: Dragan Bjelogrlić, Anđela Jovanović, Katarina Radivojević, Feđa Štukan, Nela Mihailović, Dejan Bućin, Marko Grabež, Tim Sejfi, Nedim Nezirović, Milica Gojković, Teodora Dragićević, Vaja Dujović, Nikola Vujović
The film follows the story of Hadzi Trifun, a prominent Serbian merchant, who tries to keep the peace with the Turkish authorities, but also maintains his reputation and influence in Vranje, an important Turkish town near the border with liberated Serbia. While Trifun is preparing his two sons to succeed him as the leaders of the Serbian people, he is suffering not only from powerful Turkish beys, but also from his family. Trifun makes difficult decisions that will later affect his descendants, the heroes of the novel Impure Blood by Serbian writer Bora Stanković.
5 January
18.00 Saint Clair Cemin, Psyche, Svetlana Cemin, SAD, Srbija, Kina, Brazil, Švajcarska, 62'
Sent Kler Cemin, Psiha  predstavlja intimni portret umetnika i dubok prikaz stvaranja njegovog remek-dela, Psihe. Ovaj eksperimentalni dokumentarni film snimljen je u periodu od pet godina i odražava proces stvaranja Psihe, od embrionalne faze u umetnikovom studiju u Bruklinu, preko završnih radova u Kini,  posete Brazilu odakle potiče, pa sve do krajnjeg odredišta u Klivlendu, u Ohaju.
20.00 BAD LUCK BANGING OR LOONY PORN
ROMANIA, LUXEMBOURG, CROATIA, CZECH REPUBLIC 2021. 106'
Director: Radu Jude
Cast: Katia Pascariu, Claudia Ieremia, Olimpia Mălai, Nicodim Ungureanu, Alexandru Potocean, Andi Vasluianu
School teacher Amy's reputation was endangered after a video of her sex was leaked on the Internet. Forced to meet with her parents seeking her release, Amy refuses to give in to the pressure.
6 January
18.00 My Uncle Tudor
Olga Lucovnicova, Belgija, Mađarska, Portugal, Moldavija, 20′

After twenty years of silence, the filmmaker travels back to the house of her great-grandparents, where she passed through harmful events that left a deep imprint on her memory forever. The long-awaited family gathering runs counter to her attempts to overcome the past trauma, for which he is responsible.
"My Uncle Tudor" won the Golden Bear at Berlin Film Festival for the Best Short Film, won the Best Short Film Award at 14th Beldocs as well as ten other best film awards at festivals around the world.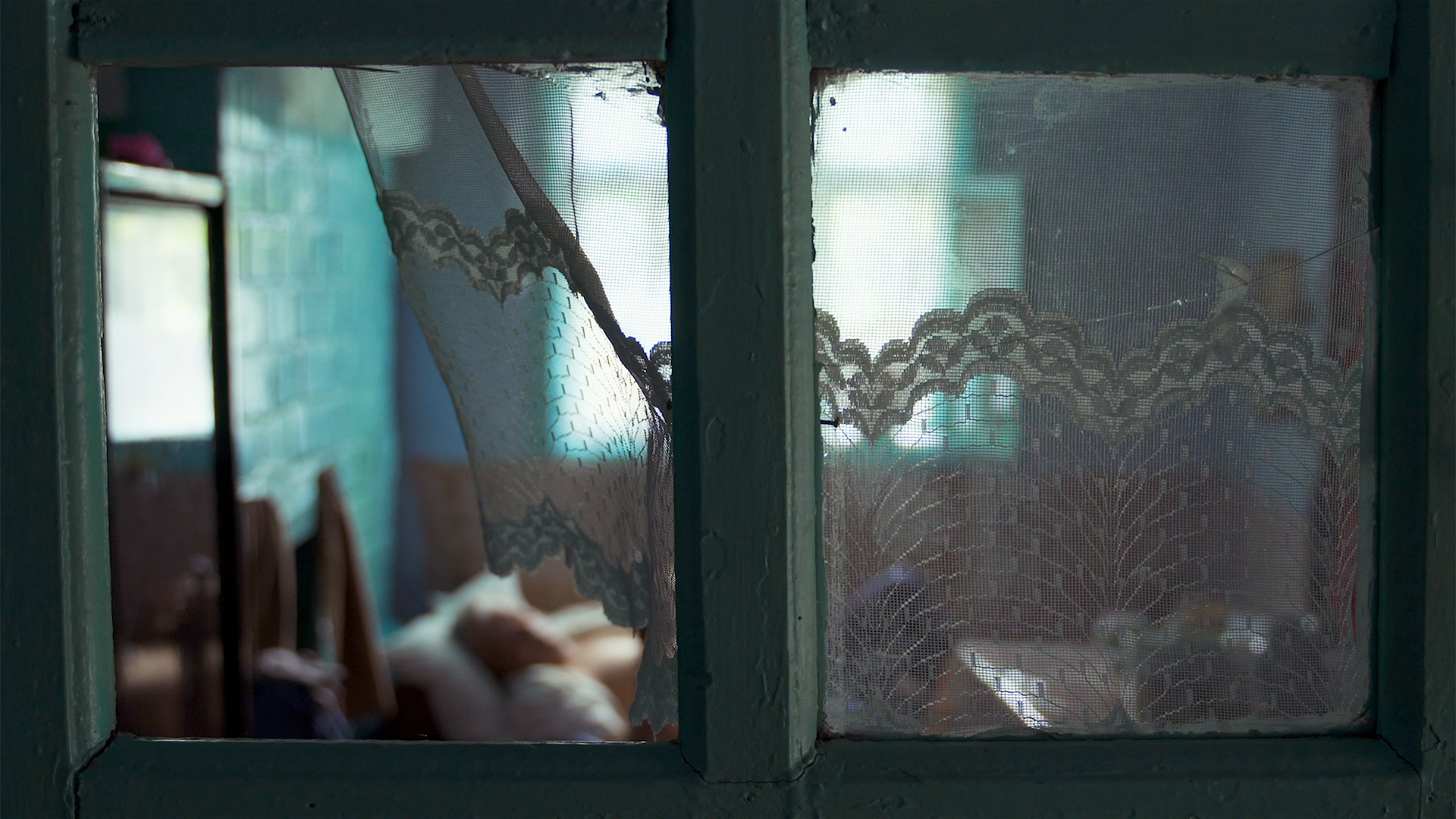 The Land
Bosna i Hercegovina, Srbija, 81' Marko Šipka

The Land  follows last living people for whom this small bosnian village once used to be home.They return  here to die, or to meet the spirits of their loved ones which are freely roaming the mountains. While visiting the ruins of their once homes, they are rebuilding the memories of their past lives. Those memories told in the form of whispering fairy tales become a history of a never ending war.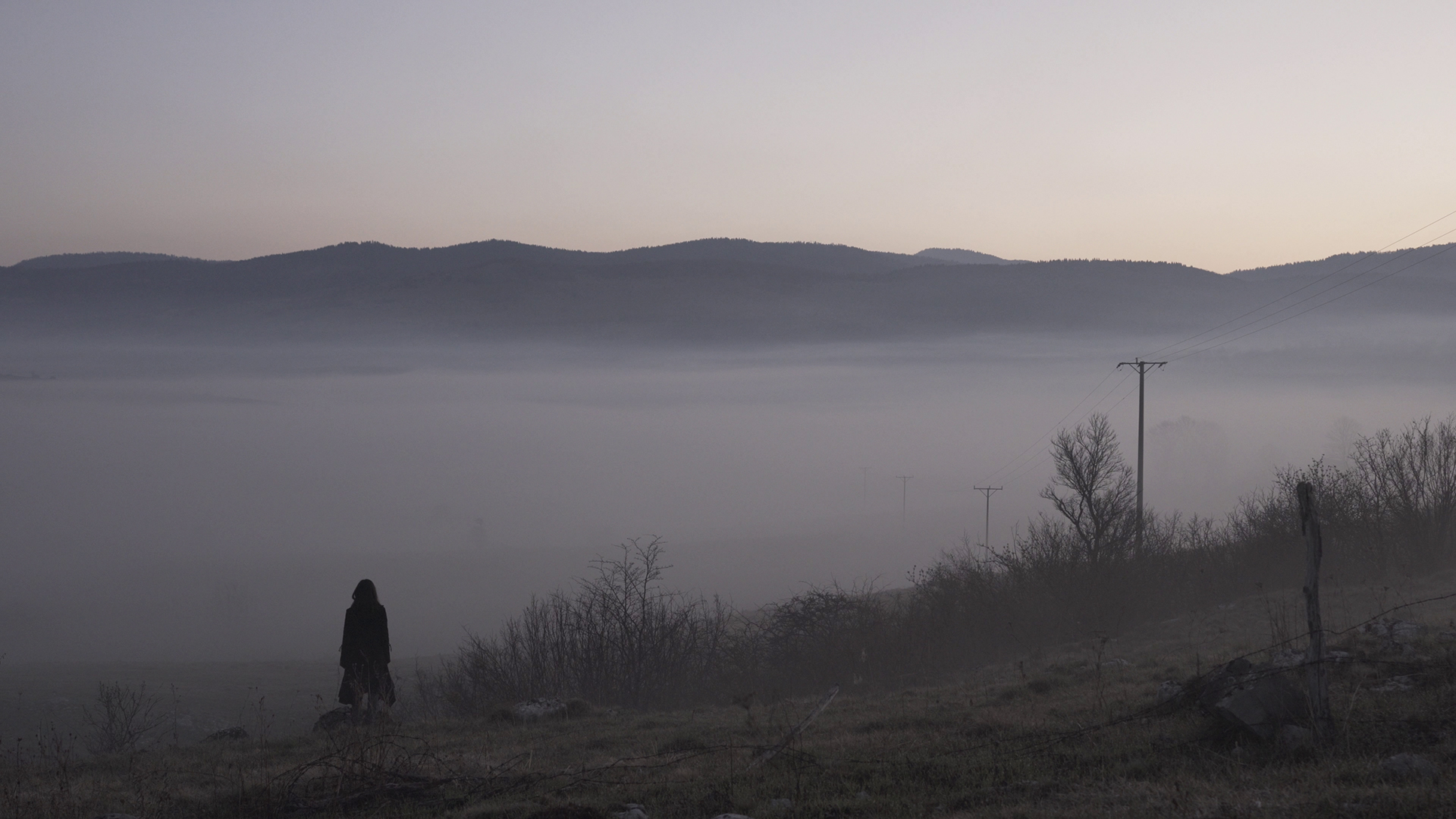 20.00 UNDINE
Germany, France 2020, 90'
Director: Christian Petzold
Cast: Paula Beer, Franz Rogowski, Maryam Zaree
Festivals: Silver Bear for best actress and FIPRESCI award at Berlinale
Undine (Paula Beer) works in Berlin as a historian and guide to the city's development. She has a small apartment at Alexanderplatz, a master's degree in history, and a freelance contract. But underneath the appearance of her modern city life lurks an old myth: if the man Undine loves betrays her, she has to kill him and return to the water she once came from. So when her lover Johannes (Jacob Matschenz) leaves her for another woman, Undine thinks she has no choice – until in the moment of betrayal, she meets Christoph (Franz Rogowski), an industrial diver, and unexpectedly falls for him. This is a new, happy and innocent love filled with curiosity and trust. But when Christoph starts to feel that Undine is running away from something, she has to face her curse once and for all. She doesn't want to lose this love.
7 January
18.00 This Rain Will Never Stop, Alina Gorlova, Ukraine, Latvia, Germany, Qatar, 102'
The film follows 20-year-old Andriy Suleyman as he tries to secure a sustainable future while navigating the human toll of armed conflict. From the Syrian civil war to strife in Ukraine, Andriy's existence is framed by the seemingly eternal flow of life and death. "This Rain Will Never Stop" received Best Film Award in the International Competition Programme at 14th Beldocs IDFF.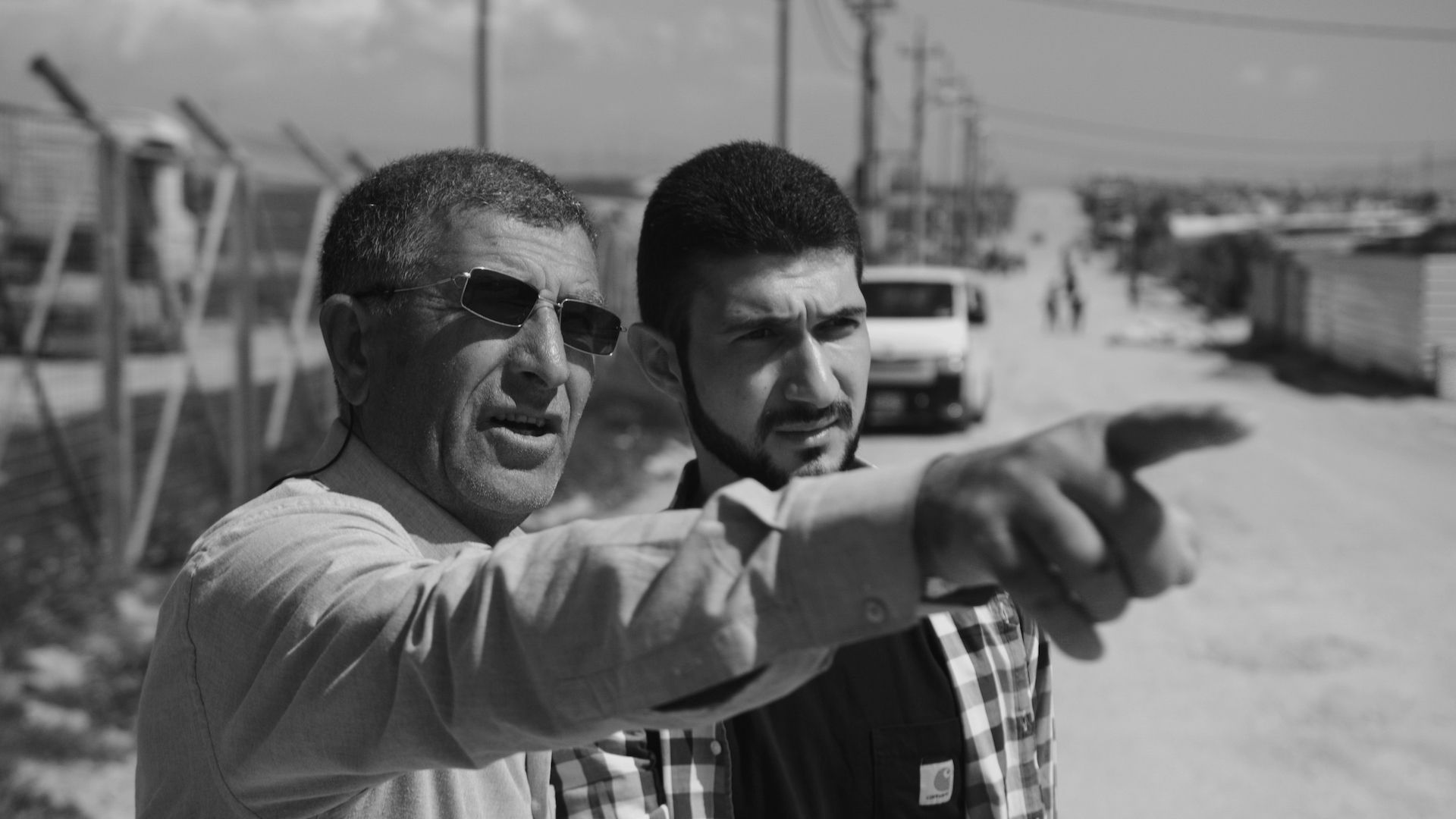 20.00 Made in Italy
UK, Italy 2020, 100'
Director: James D'Arcy
Uloge: Liam Neeson, Micheál Richardson, Yolanda Kettle, Souad Faress
A bohemian artist travels from London to Italy with his estranged son to sell the house he inherited from his late wife.
8 January
18.00 In Shallow Water, Marek Moučka, Slovakia, 11'
Finding connections between Christmas traditional dishes and sentenced prisoners leads to closer look at questions about the meaning of freedom and identity. Faces that cannot be recognized but their voice still remains. Is debt towards society redeemable with sorrow?
Special Mention of the Jury at 14th Beldocs in the Best Short Film Competition.
Koreni Tea Lukač — Serbia — 2021 — 80'
Sitting in the back of a moving car, different passengers go on the road on the edge of a vast forest. They carry tales about hornet's nests, petitions against nuclear waste, loneliness, carnival treats, folklore traditions, cemetery visits and roads leading home. The forest, serene in the sun, mysterious in the fog and wild on the river, frames the seven stories as they pass by.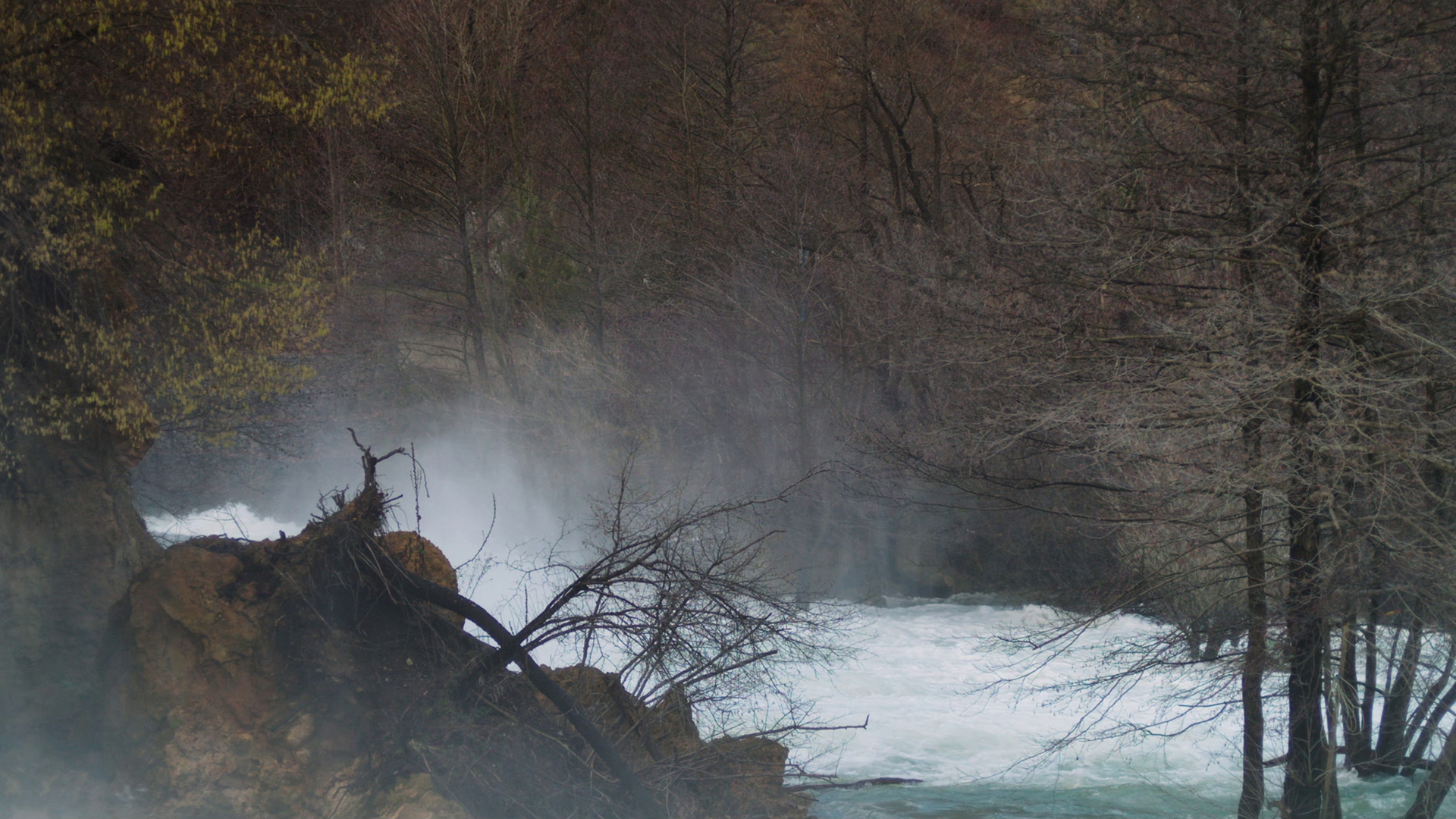 20.00 SIN Italy 2019. 134'
Director: Andrei Konchalovsky
Cast: Alberto Testone, Jacob Diehl, Francesco Gaudiello
Florence, early XVI century. Although widely considered a genius by his contemporaries, Michelangelo Buonarroti (Alberto Testone) is reduced to poverty and depleted by his struggle to finish the ceiling of the Sistine Chapel. When his commissioner and head of the Della Rovere nobility Pope Julius II dies, Michelangelo becomes obsessed with sourcing the finest marble to complete his tomb. The artist's loyalty is tested when Leo X, of the rival Medici family, ascends to the papacy and charges him with a lucrative new commission – the façade of the San Lorenzo basilica. Forced to lie to maintain favour with both families, Michelangelo is progressively tormented by suspicion and hallucinations, leading him to ruthlessly examine his own moral and artistic failings. Written and directed by Andrei Konchalovsky, IL PECCATO (SIN) is a gripping reflection on the agony and ecstasy of individual greatness, and the profound humanity behind the legend of the Renaissance.
9 January
18.00 Telenovela Grayscale in Color, Filip Martinović, Serbia, 61'
Filip, a young man born in Belgrade, Serbia and raised in Barcelona embarks on a journey visiting places in search of his roots. He begins by wondering where his father's ashes should be. In this search for answers, Filip meets Asha, an Ethiopian girl with a tragic past. Together they will go to remote places in search of the origin of Filip's family. Chasing the past, Filip and Asha find themselves in soap opera situations.
Best Editing Award for Ana Žugić and Olga Košarić in National Competition at 14th Beldocs IDFF.
20.00 TEREZA37
Croatia 2020, 100
Director: Danilo Šerbedžija Uloge: Lana Barić, Ivana Roščić, Leon Lučev, Dragan Mićanović, Marija Škaričić, Goran Marković, Goran Bogdan
Tereza is 37 and has been married for a very long time. After several miscarriages, her gynaecologist, in attempt to cheer her up, jokes she should try to conceive with a different partner. This remark will shake up her monotonous life and make Tereza start questioning her marriage, the relationship with her family and people around her. She decides to steer things in a new direction.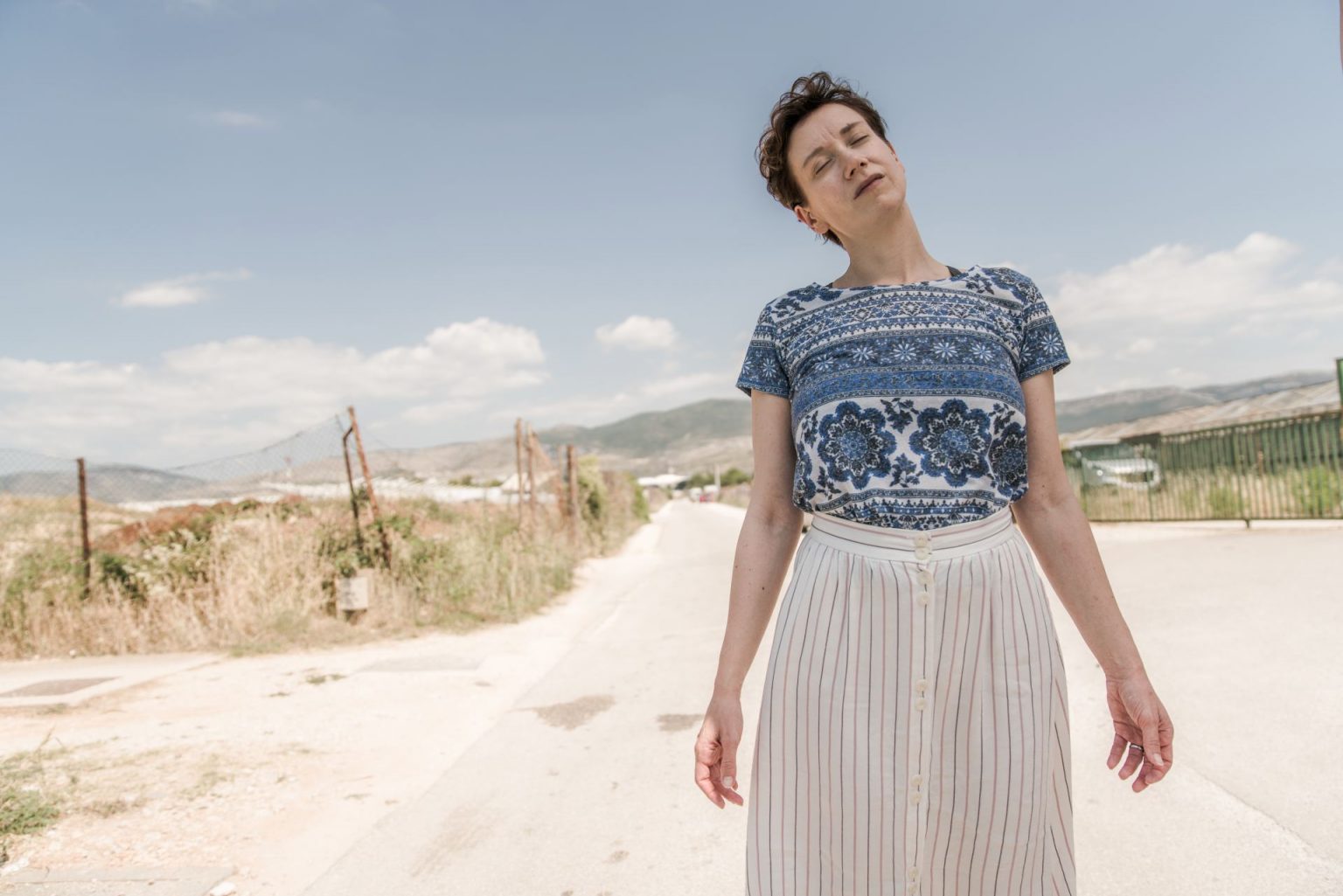 10 January
18:00 The Mole, Mads Brügger, Denmark, Norway, 120′
A real life spy thriller about a retired chef from Denmark and his double life as a secret agent. Together with his sidekick, a former jet set cocaine pusher, the mole manages to infiltrate one of the most brutal dictatorships in the world: North Korea. Over a period of more than 10 years, the film team gains access to the heart of an international criminal network. But how far can they push the envelope before the trap clicks?
20.00 ANOTHER ROUND
Denmark, Sweden 2020, 117'
Director: Thomas Vinterberg
Cast: Mads Mikkelsen, Thomas Bo Larsen, Magnus Millang
Festivals and awards: Oscar for best international feature film, European Academy Award for best film, director, actor and script, BAFTA for best foreign film, Cesar for best foreign film, Cannes – official selection
Four high school teachers consume alcohol on a daily basis to see how it affects their social and professional lives.