MILICA RUŽIČIĆ, ANGST
14.10.2021-18.11.2021, 12:00-20:00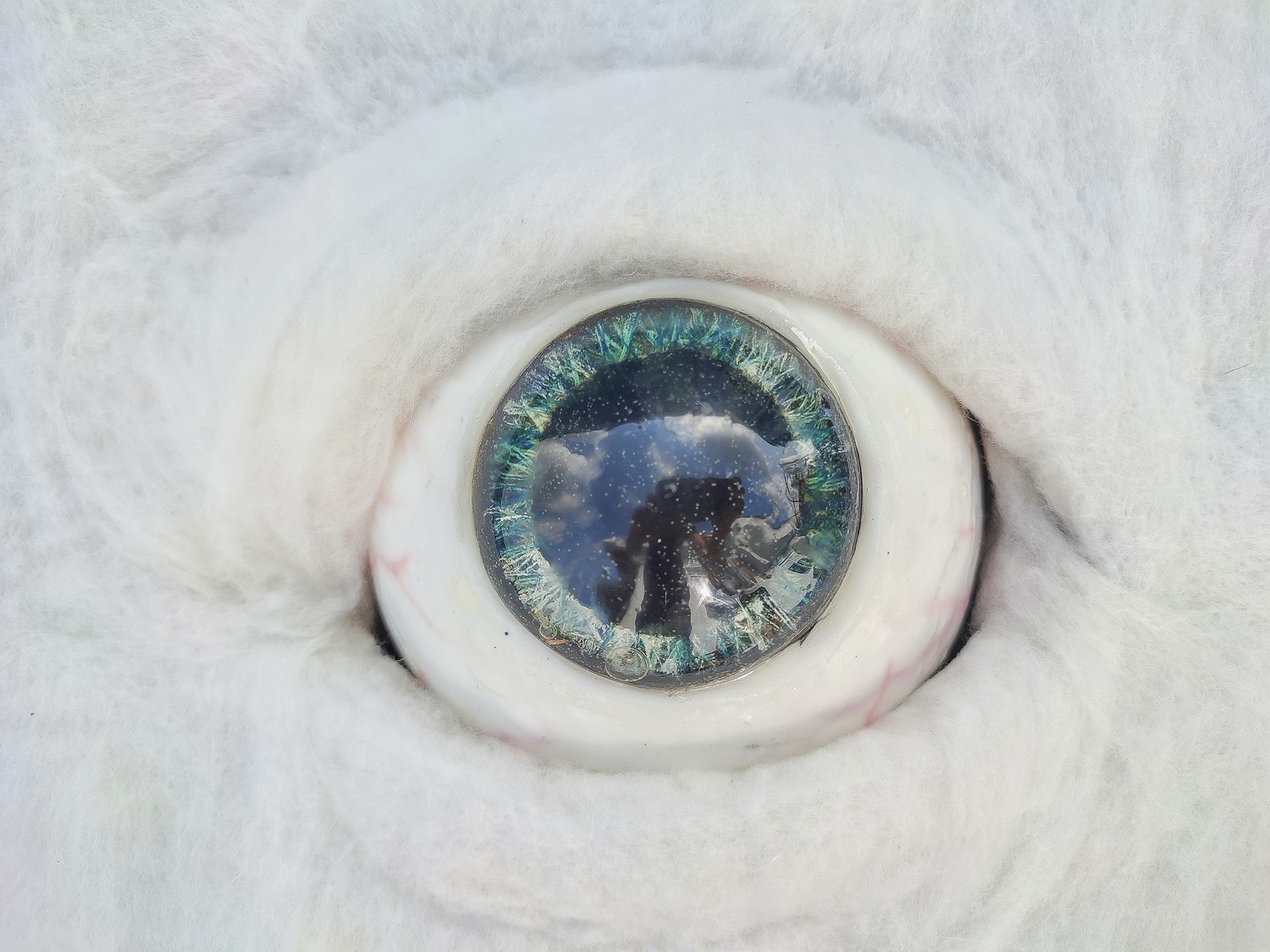 MILICA RUŽIČIĆ
ANGST
Art Gallery – Knez Mihailova 6
14. 10 – 18.11.2021.
Text Lav Mrenovic can be download here.
         Milica Ružičić, multimedia artist and trade union activist, is the most consistent in her creative opus about the world we live in. In the new cycle of paintings and objects, she deals with socially engaged topics related to the human rights of citizens, private property, corruption and crime in society, and the repression of authoritarian rule.
          Milica Ružičić's paintings and drawings cut through all neoliberal sorcery and magical thinking, directly showing the social and economic roots of anxiety – predatory state neoliberalism ("Fear of the Executor") on the periphery of the global capitalist system ("Fear of losing a job") with a supervisory repressive state apparatus to maintain such an order ("Supervision"). Ružičić's sculptures, on the other hand, visualize the negative health consequences of anxiety – from a long-lasting fatal cardiac arrhythmia to motor tension. Together, these works of art call for establishing a view of anxiety from the perspectives of social, political, communal, and critical psychology, which seek explanations in social relations and structures. However, if we take into account the entire critical opus of Ružičić, it becomes clear that her statement does not end with pointing to social sources of anxiety, but with the thesis that it is actually a disciplining force of neoliberalism.
          Understanding that anxiety also stems from harmful social relations and that the ruling ideology uses it to maintain its own hegemony must lead to new forms of community that would transcend neoliberal individualism. Ružičić's works of art are therefore not only documents of anxiety and its "invisible" causes, but creating and presenting them to the community is, at the same time, a desirable form of personal struggle for control over one's own fears…( from Lav Mrenovic*s text)
Milica Ružičić (Belgrade, 1979) In 2019 she acquired the title of Professor of Vocational Studies in the field of art at the College of Fine and Applied Arts (VŠLPU); in summer 2018, became the President of the ULUS Sculpture Section Board; in 2016 defended her doctoral art project on the topic "Interactive installation in public space Dolap – Critical potential of art" and acquired the title of Doctor of Arts – Fine Arts at the Faculty of Fine Arts in Belgrade, mentor Radoš Antonijević; in 2008 received her master's degree and in 2005 graduated from the same faculty, at the Sculpture Department under Professor Mrđan Bajić. Since 2013, she has been the president of the only representative trade union in VŠLPU and since 2009, she has been teaching sculpture at the College of Fine and Applied Arts in Belgrade; a member of ULUS since 2008.