17. Free Zone Film Festival / 10.11.2021. / 17.00
10.11.2021., 17:00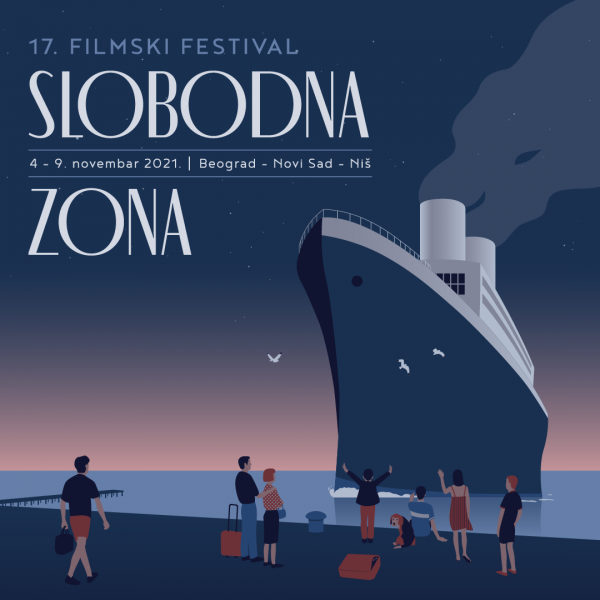 17.00 Ballad of a White Cow (fic.)
Director: Maryam Moghadam, Behtash Sanaeeha
Country: Iran, France
Year: 2020.
Runtime: 105'
Language: Persian
Cast: Maryam Moghadam, Alireza Sani Far, Pouria Rahimi Sam
Production: Caracteres Productions, Filmsazan Cooperation
——————–
INTERNATIONAL SELECTION
SYNOPSIS
Mina's life is turned upside down when she learns that her husband was innocent of the crime for which he was executed, so she starts a silent battle against a cynical system for her own and her daughter's sake.
DIRECTORS' BIOGRAPHIES
Maryam Moghadam is an actress and a writer, known for Ballad of a White Cow (2020), Risk of Acid Rain (2015) and The Invincible Diplomacy of Mr Naderi (2018).
Behtash Sanaeeha is a director and writer, known for Ballad of a White Cow (2020), Risk of Acid Rain (2015) and The Invincible Diplomacy of Mr Naderi (2018).
FESTIVALS AND AWARDS
Berlin International Film Festival 2021
Stockholm Film Festival 2021
Jerusalem Film Festival 2021
19.00 Spencer (fic.)
Director: Pablo Larraín
Country: Germany, Chile, Great Britain, USA
Year: 2021.
Runtime: 111'
Language: English
Cast: Kristen Stewart, Timothy Spall, Jack Nielen
Production: Komplizen Film, Fabula, Shoebox Films
———————
CLOSING CEREMONY
SYNOPSIS
During her Christmas holidays with the royal family at the Sandringham estate in Norfolk, England, Diana decides to leave her marriage to Prince Charles. Though rumors of affairs and a divorce abound, peace is ordained for the Christmas festivities at the Queen's Sandringham Estate. There's eating and drinking, shooting and hunting. Diana knows the game. But this year, things will be profoundly different. Spencer is an imagining of what might have happened during those few fateful days.
DIRECTOR'S BIOGRAPHY
Pablo Larraín is a producer and writer born in 1976 in Santiago, Chile. After completing his studies in audiovisual communications at the University of Santiago, he began a fruitful and notable film career. The audience had the opportunity to watch his film No about the overthrow of the Chilean dictator, Augusto Pinochet, at the Free Zone Film Festival. The Club is his second feature film and the winner of the Silver Bear Award at Berlin Film Festival. He is also known for Jackie (2016) and Ema (2019).
FESTIVALS AND AWARDS
Venice Film Festival 2021
Ghent International Film Festival 2021
21.00 The Worst Person in the World (fic.)
Director: Joachim Trier
Country: Norway, France, Sweden, Denmark
Year: 2021.
Runtime: 127'
Language: Norwegian
Cast: Renate Reinsve, Anders Danielsen Lie, Maria Grazia Di Meo
Production: Arte France Cinéma, B-Reel Films, Film i Väst
——————-
INTERNATIONAL SELECTION
SYNOPSIS
It chronicles four years in the life of Julie, a young woman who navigates the troubled waters of her love life and struggles to find her career path, leading her to take a realistic look at who she really is.
DIRECTOR'S BIOGRAPHY
Joachim Trier is a Norwegian writer and director. He is known for Reprise (2006), Oslo, August 31st (2011), Louder Than Bombs (2015) and Thelma (2017). Thelma was selected as the Norwegian entry for the Best Foreign Language Film at the 90th Academy Awards.
FESTIVALS AND AWARDS
Best Actress, Cannes Film Festival 2021
Silver Camera 300, International Cinematographers' Film Festival Manaki Brothers 2021