SHORT LEGS
17.12.2021., 19:00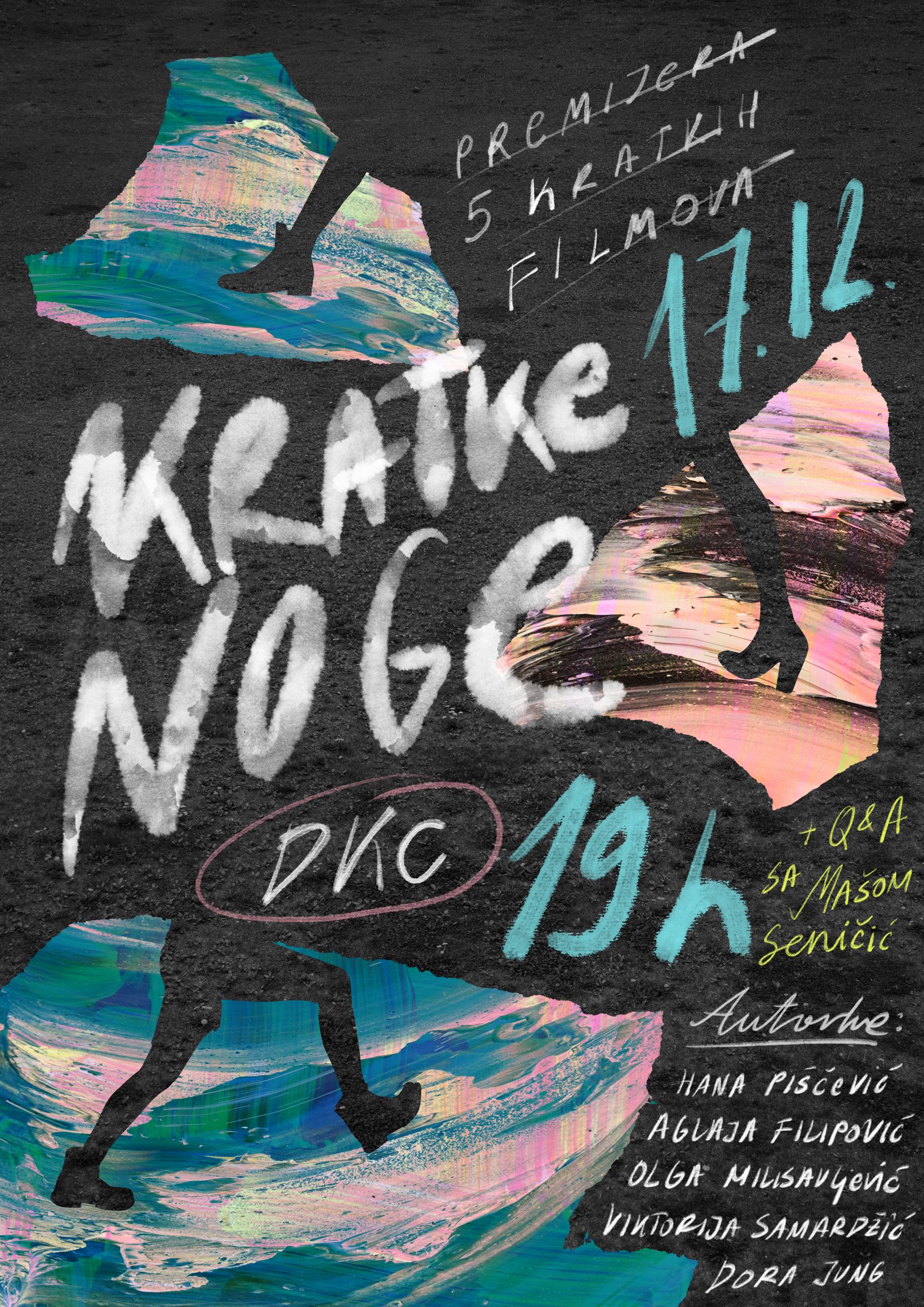 SHORT LEGS
About the event: "Short Legs" is the premiere of five short feature films, which will take place on December 17, 2021 at 7 pm in the Cultural Center Hall. Films will be followed by a conversation with the authors led by screenwriter and poet Maša Seničić. These authors' films have short legs because the road is long, because the legs are still growing, because those legs, even the short ones, lead everywhere and because they are, in fact, not short at all.
Entrance is free.
Olga Milisavljević
"Lucky Snails"
When in a fear filled household, a psychologically abused little girl notices an eczema on her hand, she begins to believe it is God's punishment catching up with her and does everything she can to reverse it.
D. Jung
"The Verdict"
Upon receiving his first case a young lawyer David Klug finds himself face to face with a woman accused of brutally killing her husband.
Viktorija Samardžić
"When the Sun Comes Up"
Mother and father of a terminally ill daughter discuss whether or not to get their child a pet.
Hana Piščević
"Children Dreaming Awake"
Last days of summer for a twelve-year-old who, alongside his friends, wants to leave school and join the circus but a phone call with his mother brings him back to reality.
Aglaja Filipović
"Alone Together"
Returning home from abroad, Ines and Vuk accidentally meet in Belgrade and due to unpredictable circumstances are forced to share a hotel room. Two young people who became strangers in their own city open up to each other seeking a sense of security.