Uki Ovaskainen, piano
26.01.2022., 20:00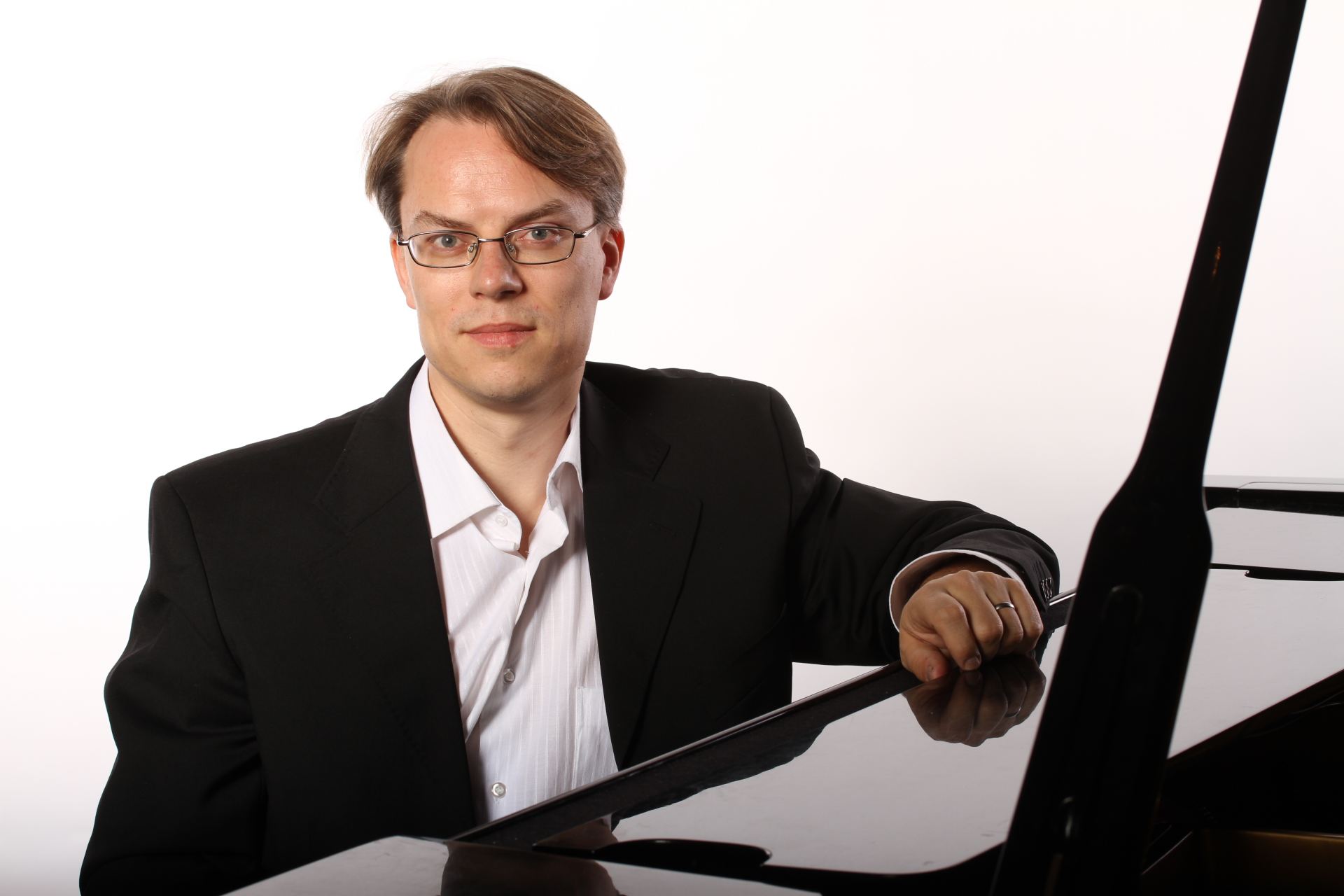 For his solo recital in Belgrade Uki Ovaskainen have chosen two grand emotional pieces of romanticism, Schubert's Sonata in G major and Schumann's Fantasie in C major, highly demanding, large-scale work, a big challenge for every pianist.
Program:
Franz Schubert
Sonata in G major, D. 894
Molto moderato e cantabile
Andante
Menuetto. Allegro moderato — Trio
Allegretto
Robert Schumann
Fantasie in C major, Op. 17
Durchaus phantastisch und leidenschaftlich vorzutragen
Mässig. Durchaus energisch
Langsam getragen. Durchweg leise zu halten
Biography:
Uki Ovaskainen studied at the Sibelius Academy in Helsinki, in Copenhagen with José Ribera and at the Hochschule für Musik, Theater und Medien Hannover with Professor Matti Raekallio. He has also worked with such renowned artists as Pnina Salzman, András Schiff, Emanuel Krasovsky, Charles Rosen, Yahli Wagman and Fou Ts'ong. He was the winner of the 1st prize, the special prize Contemporánea and the Audience Award at the Premio Jaén Piano Competition in Spain. He makes regular appearances as a soloist and chamber musician throughout Europe, at festivals such as the Mariinsky Theatre's International Piano Festival, the Hagen Open, the International Burgos Music Festival, the Mattsee Diabelli Sommer, the Weilburger Schlosskonzerte, Golden Days of Copenhagen and the PianoEspoo International Festival. He performed eight different solo recitals over the course of eleven days at the Royal Danish Academy of Music in Copenhagen, which is the largest individual project ever presented at the Academy. Uki Ovaskainen has performed as a soloist with the Sjælland and Aalborg Symphony Orchestras among others, performed at the Konzerthaus in Vienna in chamber music concerts of the Wiener KammerOrchester, worked as a co-repetiteur for Opera Faber in Portugal, performed piano parts in professional orchestras in Denmark and in Serbia, worked with professional choirs and appeared at more than two hundred concerts on four continents as a member and pianist of the Tapiola Choir. He is the Artistic Organiser of the Uki Ovaskainen Chamber Tour in Denmark. As a mentor in the ArtLink organisation he has been working with chamber ensembles with and without piano, as well as with a string ensemble. He is an official accompanist at competitions organised by Jeunesses musicales in Belgrade. He works as an accompanist for strings at the Belgrade Faculty of Music, but places equal importance on performances with all-string and wind orchestras, as well as with singers.