50. BELGRADE INTERNATIONAL FILM FESTIVAL FEST / 26.2.2022. /
26.02.2022., 14:30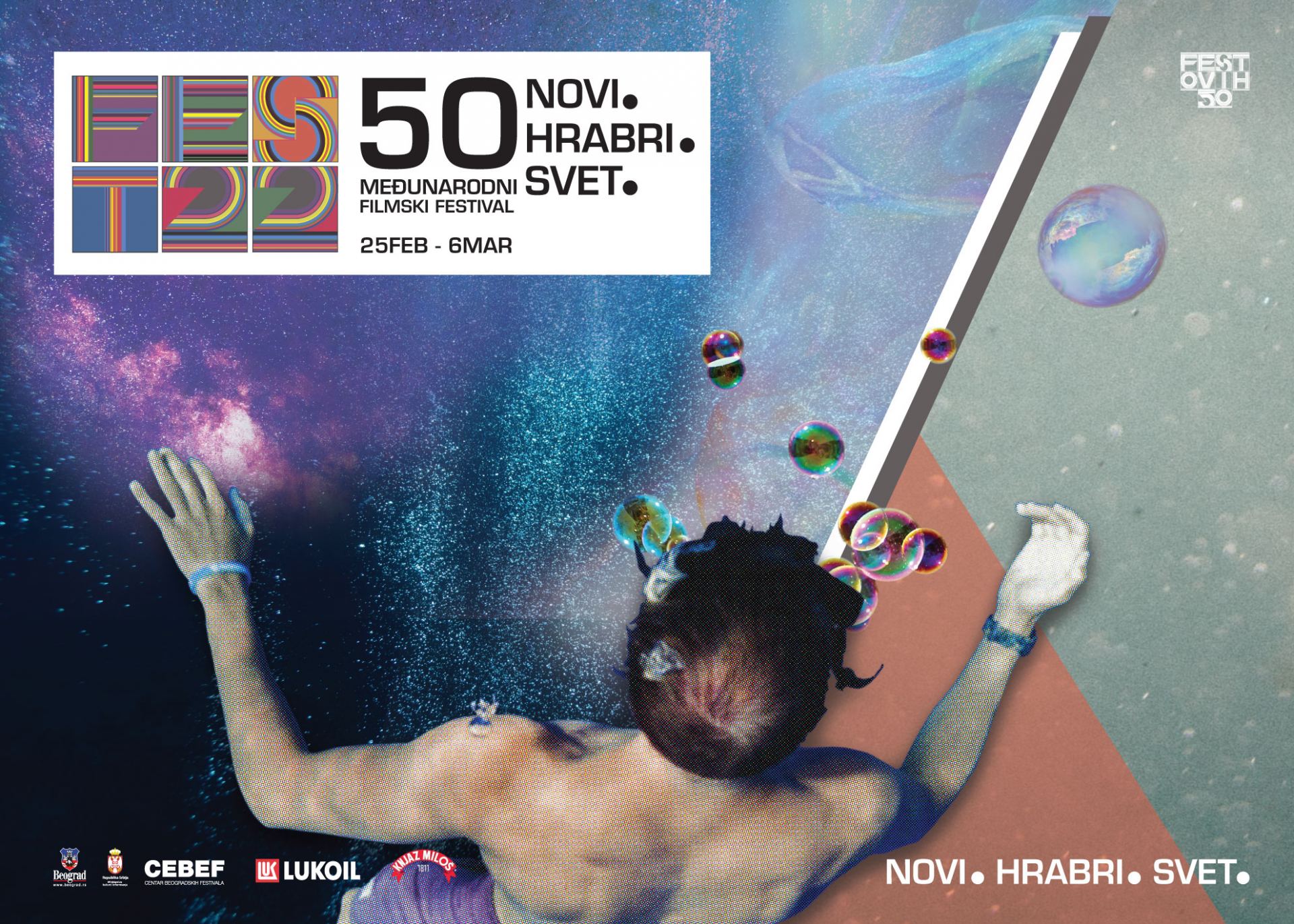 50. BELGRADE INTERNATIONAL FILM FESTIVAL FEST
Saturday, February 26
FEST 50
14.30 THE EMIGRANTS / UTVANDRARNA
Sweden, New Zealand, Denmark, Norway, 2021 / 148'
Drama
Director: Erik Poppe
Cast: Gustaf Skarsgård, Sofia Helin, Tove Lo, Laurence Kinlan, Díana Bermudez, Lisa Carlehed, Ola Normelli, Adrian Taheri, James Longshore, Iulian Burciu
The story of Kristina Nilsson, a mother who leaves a poverty-stricken Sweden with her family in the 1850s and sets out on a long, dangerous journey, hoping to find a better life for herself and her children in America. Based on Vilhelm Moberg's much-loved classic.
OUT OF COMPETITION
17.00 HAPPENING / L'ÉVÉNEMENT
France, 2021 / 100'
Drama
Director: Audrey Diwan
Cast: Anamaria Vartolomei, Kacey Mottet Klein, Luàna Bajrami, Louise Orry-Diquéro, Louise Chevillotte, Pio Marmaï, Sandrine Bonnaire, Anna Mouglalis, Leonor Oberson, Fabrizio Rongione
France, 1963. Anne is a bright young student with a promising future ahead of her. But when she falls pregnant, she sees the opportunity to escape the constraints of her social background disappearing. With her final exams fast approaching and her belly growing, Anne resolves to act, even if she has to confront shame and pain, even if she must risk prison to do so… An adaptation of Annie Ernaux's eponymous novel, looking back on her experience with abortion when it was still illegal in France in the 1960s.
Festivals:
Venice, Hamburg, Vienna, Philadelphia, Independent Film Festival Boston, Valladolid, Thessaloniki, Miami
Awards:
Venice Film Festival: Golden Lion for Best Film, FIPRESCI Prize
OUT OF COMPETITION
19.30 AS FAR AS I CAN WALK / STRAHINJA BANOVIĆ
Serbia, France, Luxembourg, Bulgaria, Lithuania, 2021 / 92'
Drama
Director: Stefan Arsenijević
Cast: Ibrahim Koma, Nancy Mensah-Offei, Maxim Khalil, Rami Farah, Nebojša Dugalić…
Strahinya and his wife, Ababuo, both 28, left Ghana at the beginning of the migrant crisis. They managed to reach Germany but were deported back to Belgrade. Serbia may not be Germany, but Strahinya does his best to start a new life. He works hard to secure asylum, trying out as a football player for a local club and working as a volunteer for the Red Cross. The process, however, is lengthy and Ababuo, a passionate woman aspiring to become an actress in London, feels unfulfilled in their life. One night, a new group of Syrian refugees arrive, on their way to Western Europe. One of them is Ali, a charismatic left-wing activist. Ababuo initially mocks him, but, the very next day, leaves Serbia with him, providing no explanation. Strahinya sets off along the Balkan migrant route for completely different reasons than anyone else: for love.
A re-imagining of the medieval Serbian epic poem Banovich Strahinya in which contemporary African migrants take the place of Serbian national heroes. Urgent and timeless at the same time, this adaptation raises questions about identity, tradition, race and love.
Festivals:
Karlovy Vary, Manaki Brothers International Cinematographers Film Festival Bitola, Haifa, Pingyao, CinEast Film Festival Luxembourg, Montpellier International Festival of Mediterranean Film CineMed, Kinenova Skopje, Thessaloniki, Seville European Film Festival, Zagreb, Cairo, Trieste
Awards:
Karlovy Vary International Film Festival: Grand Prix Crystal Globe, Best Actor (Ibrahim Koma), Special Mention by the Jury for Cinematographer (Jelena Stanković), The Ecumenical Jury Award, Europa Cinemas Label Award
Kinenova Skopje: Best Director
Trieste Film Festival: Special Mention
GALA
22.00 CONFESSIONS OF THE FELIX KRULL / BEKENNTNISSE DES HOCHSTAPLERS FELIX KRULL
Germany, 2021 / 114'
Drama
Director: Detlev Buck
Cast: Jannis Niewöhner, Petra Berndt, Katja Flint, Christian Friedel, Annette Frier, Liv Lisa Fries, Maria Furtwängler, Harriet Herbig-Matten, Dominique Horwitz, Charly Hübner, David Kross
Based on Thomas Mann's novel of the same name. Paris, at the start of the 20th century. Felix Krull, a handsome young man, have an extraordinary ability to transform and adapt in order to get ahead. Taking a job as an elevator boy at a luxury hotel, he seizes every opportunity to improve his station. But, when he becomes entangled in the love affair between the Marquis de Venosta and the seductive Zaza, he sees his greatest opportunity for advancement.