17. Belgrade International Architecture Week / BINA 2022
26.05.2022-07.07.2022, 12:00-20:00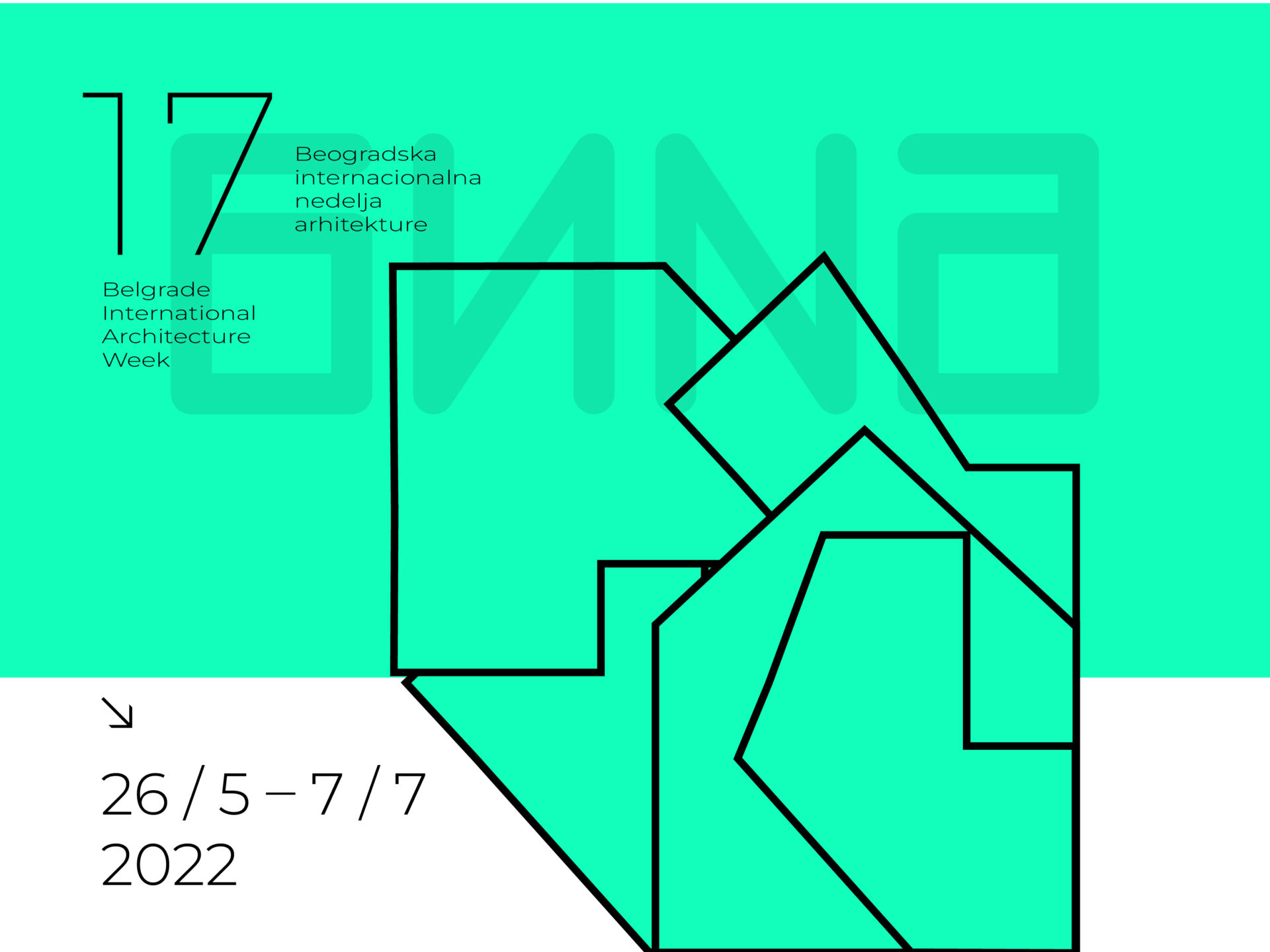 Art gallery, CCB, Knez Mihailova 6
17. Belgrade International Architecture Week / BINA 2022
ARCHITECTURAL COMPETITIONS 2021-2022
During the last year, the Union of Architects of Serbia and the Association of Belgrade Architects have organized 7 public open architectural competitions for the design of public buildings in central Belgrade locations. The response of architects was impressive, since a total of over 140 national and international competition entries were submitted. The competitions' themes cover a wide range of locations and architectural typologies, so when presented side by side, diverse views on living and public space of the city are confronted. There are plans to extend important cultural institutions – the National Library of Serbia and the Museum of Contemporary Art in Belgrade – one location is in the vibrant city center and the other in the green expanse of the Park of Friendship in New Bel – grade. Also, two faculties have been designed – the Faculty of Applied Arts in the historic city center  on the slope of Kosančićev  venac, and the Faculty of Music in the former industrial zone along Danube, which is currently undergoing a major redevelopment. In addition, it is planned to revive the hundred-year-old monument of industrial heritage, the Belgrade Railway steam locomotives Turntable. Conceptual designs of the first 16 metro stations of the Belgrade metro line 1 have also been selected, and one of the few public competitions for a private investor has been officially organized, for the design of a residential-business complex in the city center, located at Slavija Square.
By presenting the latest ideas of local architectural creation, BINA aims to support high-quality contemporary architectural practice and the institution of public competition, and to bring them closer to the general public and private investors, while initiating questions about problems and possible improvements in competition and post-competition procedures. Public competition is promoted as one of the most democratic processes for obtaining high-quality architecture and for improving public urban and individual living spaces, as well as a unique platform for re – defining typologies and developing new experimental spatial models in architecture.
(Andjela Karabašević  Sudžum, excerpt from the catalogue text)
European Union Prize for Contemporary Architecture  –  Mies van der Rohe Award 2022
16.6 – 7.7.2022.
The European Union Prize for Contemporary Architecture – Mies van der Rohe Award is granted every two years to acknowledge and reward quality architectural production in Europe. In this way, the Award draws attention to the major contribution by European professionals to the development of new ideas and technologies. At the same time, it offers both individuals and public institutions an opportunity to reach a clearer understanding of the cultural role of architecture in the construction of our cities. Furthermore, the Award sets out to foster architecture in two significant ways: by stimulating greater circulation of professional architects throughout the entire European Union in response to transnational commissions and by supporting young architects as they set off on their careers. Candidates for the Award are put forward by a broad group of independent experts from all over Europe, as well as from the architects' associations. At each two-yearly edition, the jury selects two winners: one that receives the European Union Prize for Contemporary Architecture in recognition of its conceptual, technical and constructional qualities, and the other that receives the Emerging Architect prize. All the nominated works are included in both the Award catalogue and exhibition.
The winners of the Award for 2022 are Grafton Architects for the Town House-Kingston University in London and from the ranks of young architects  Lacol studio, for the project  La Borda cooperative housing in Barcelona.
The awards were presented on May 12, at a ceremony in the Miss van der Rohe Pavilion in Barcelona,. Belgrade will be one of the first destinations where the audience will be able to see the works of all finalists. The exhibition will also present an overview of the works of Serbian participants, 44 of them, who took part in this important competition in which our country has been participating since 2009.