THE GRADUATES / 5-11.5. / 18.00
05.05.2022-11.05.2022, 18:00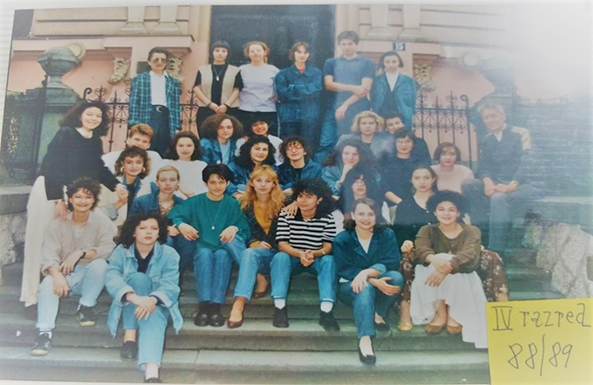 18.00 THE GRADUATES
Documentary
Serbia, 2022, 84'
Director: Dušan Gajić
Participate: Svetozar Putnik, Ljubica Gojgić, Miloš Šaranović, Dina Divljan, Bojan Trkulja, Aleksandar Đorđević, Dejan Milićević, Milorad Miki Ristić, Dejan Milićević…
As high school graduates from 1989 reunite 30 years later in a Belgrade gymnasium, a question looms: what's left of their generational dreams? Have they failed to bring their country into the European fold? Thirty years after the fall of the Berlin Wall and twenty years after the end of the Yugoslav wars, the so-called Western Balkans remain a grey spot on the map of Europe. Not only has it not yet become part of the European Union, but today we are talking about a possible return to the conflicts and wars seen during the 1990s. What went wrong?
The spotlight of the story is on Serbia, the author's home country. Through a conversation with his generation and his daughter who is growing up in Brussels, Belgium, the author tries to understand what has happened in the past 30 years.
Today, in 2021, Serbian society seems to be still entangled in some of the issues that have plagued it already back in 1989: Kosovo, relations with neighbours, EU perspective, state of democracy. Has the author's generation missed the historic opportunity to anchor their country in the European mainstream?