International open call for architectural projects dealing with the climate crisis
31.08.2022., 13:17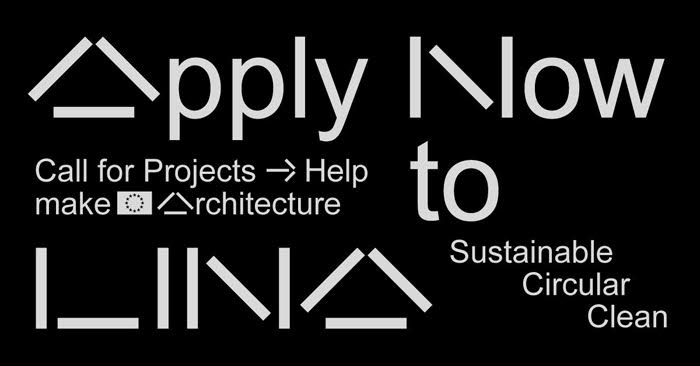 International open call for architectural projects dealing with the climate crisis
Apply HERE to become part of this year's LINA Architecture Programme
LINA, the European architecture platform, of which the Belgrade International Architecture Week – BINA is also a member, has opened a competition for architectural projects that deal with the connections between architecture and the climate and environmental crisis.
In its open call, LINA addresses emerging architects and other creatives to share their ideas, projects, or practices, which could help make the European Green Deal a reality. At the competition, which will be open until September 12, representatives of the platform will select the 15 best projects.
This program, led by Matevž Čelik from the Faculty of Architecture of the University of Ljubljana, builds on the Future Architecture platform.
The new LINA network represents an alliance of architectural museums, universities, research networks, festivals, foundations, biennials and triennials, as well as other architectural organizations — key players who can help big ideas knock on the right door.
Selected authors will be invited to speak at the annual conference, the first of which will be held this year in Ljubljana. This program will feature some of the most prominent thinkers in the field of architecture, as well as innovative ideas that promote the values ​​of the European Green Deal and the New European Bauhaus. Selected LINA authors and network members will connect at special meetings, where they will decide how the selected projects will be represented at specific events of the LINA Architecture program.
The aim of the platform is to direct the architectural sector towards sustainable, circular and clean practices. Since there are a number of similar initiatives, this platform connects and highlights their efforts. Member institutions contribute to the LINA Architecture program through conferences, mentoring programs, workshops and various other events. Authors of selected projects are invited to contribute, and LINA will provide these new voices with an international platform for presentation.
The LINA Architecture program will take place at the end of May next year, when a new cycle will be opened with the next competition, which gives another opportunity to present new projects and advanced ideas.
More information about the competition can be found on the website www.lina.community .