QUEST FOR VINCA – PREMIERE / 8.9.2022. / 20:00
08.09.2022., 20:00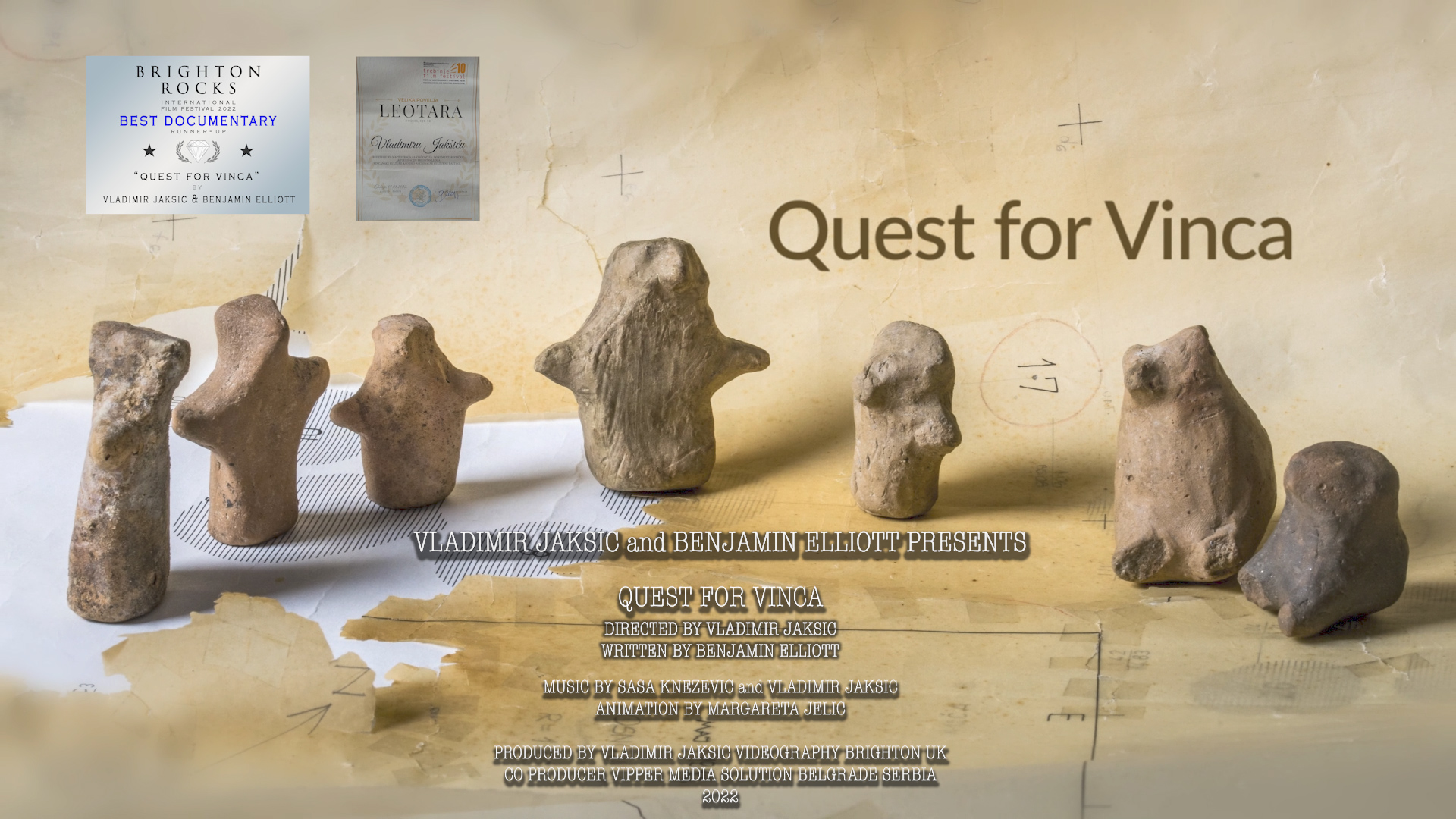 QUEST FOR VINCA 
UK, Serbia, 2022, 90'
Documentary
Director: Vladimir Jakšić
Writer: Benjamin Elliott
The documentary film, QUEST FOR VINCA is the first documentary about the Vinca culture in English. It is intended to actualize Vinca as the center of Neolithic Europe and thereby popularize Serbian heritage and culture. Within just a month of its appearance, it received two festival awards. It was declared the best documentary film (Best Documentary – runner up) at the International Rock Film Festival in Brighton (Brighton Rock International Film Festival 2022), and at the recently held Trebinje Film Festival, the director of the film was awarded the "Great Charter of Leotar" for documentary actualization Vinca culture as part of the national cultural heritage.
The film depicts the origins of European culture and its development during the Neolithic period. Following the path from England to Serbia, Benjamin Elliott – writer and historian, visits the most important archaeological sites and together with distinguished British and Serbian scientists and academics, sheds additional light and unites the fragments of Vinca's past into one whole, but also gives an alternative perspective to that story. It reconstructs the way of life, culture and art, trade, control of resources, agriculture and revolutionary achievements of prehistoric Neolithic man, especially in the areas of Vinca and Vitkovo.
The director and producer of the film is Vladimir Jakšić, a musician known to the Serbian public and frontman of the ex-group Revolveri and the famous hit "We can do everything". Vladimir has been living and working for years in Great Britain, in Brighton, where he graduated from the Department of Performance and Visual Arts at University of Brighton.
The script of the film is written by a Briton, Benjamin Elliott, historian, philosopher and author of several books: "Home by the Sea", "Broken Mirrors", "Lateral Shadows" and so on.