RUSSIAN FILM DAYS – OPENING CEREMONY / THE BRONZE HORSEMAN OF RUSSIA / 28.9.2022. / 17:00
28.09.2022., 17:00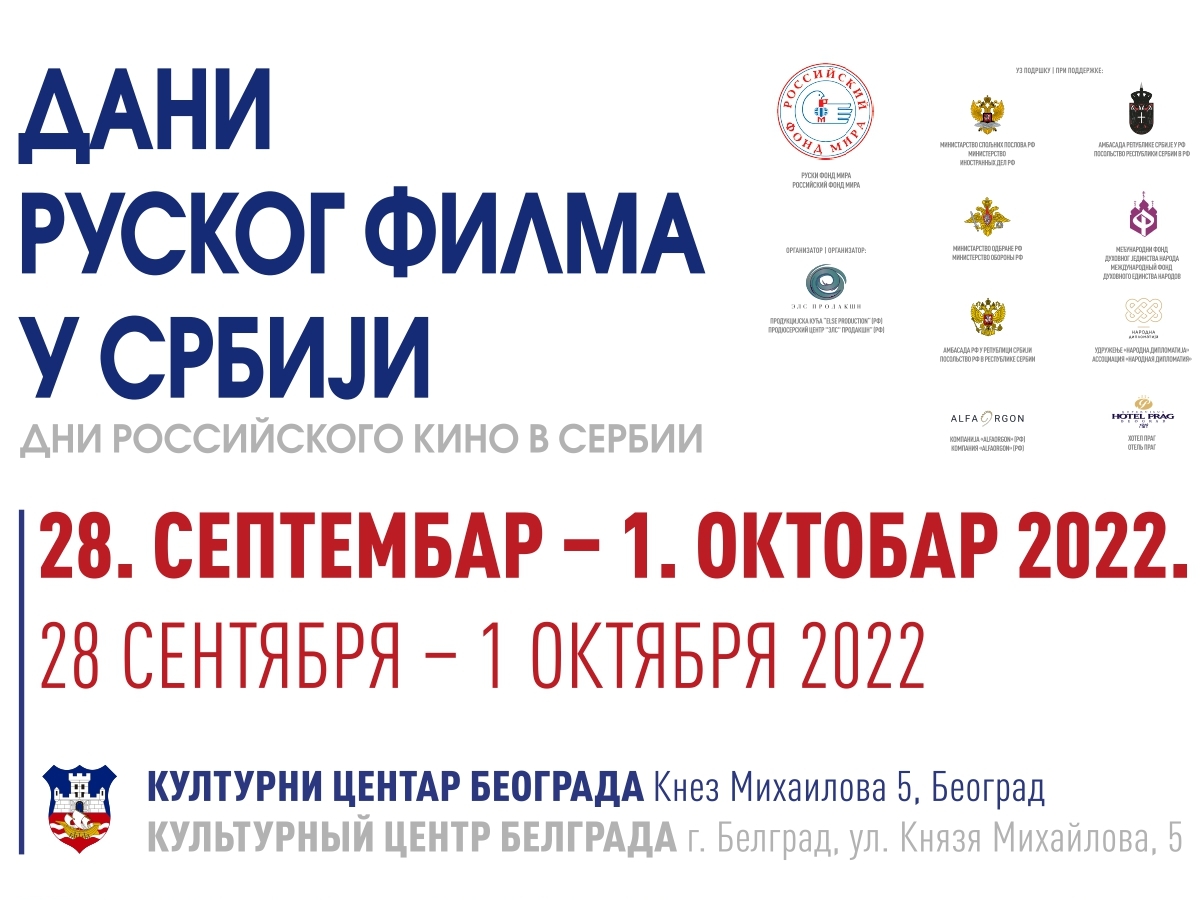 RUSSIAN FILM DAYS
28. September – 01. October 2022.
---
OPENING CEREMONY
28. September at 17.00
THE BRONZE HORSEMAN OF RUSSIA
Russia, 2019, 106'
Historical drama
Director: Vasilij Livanov
Cast: Evgeny Redko, Olga Belova, Valery Lanskaya, Evgeny Steblov, Boris Khvoshnyansky, Andrey Sokolov, Vladimir Ilyin, Yuri Stoyanov, Yuri Nazarov, Boris Livanov
This historical film takes viewers to the 18th century and tells the story of the creation of the monument to Peter the First, which, thanks to Alexander Sergeevich Pushkin's poem, is known as the "Bronze Horseman". At the invitation of Empress Catherine the Second, the sculptor Etienne Maurice Falcone comes from France to make a monument. Thanks to the meticulous work and hard creative search of the artist, the monument becomes not only a work of art, but one of the symbols of Russia.
* Q&A with actor Yuri Nazarov after the screening
FREE ENTRANCE