RUSSIAN FILM DAYS / THE SKY / 29.9.2022. / 18:00
29.09.2022., 18:00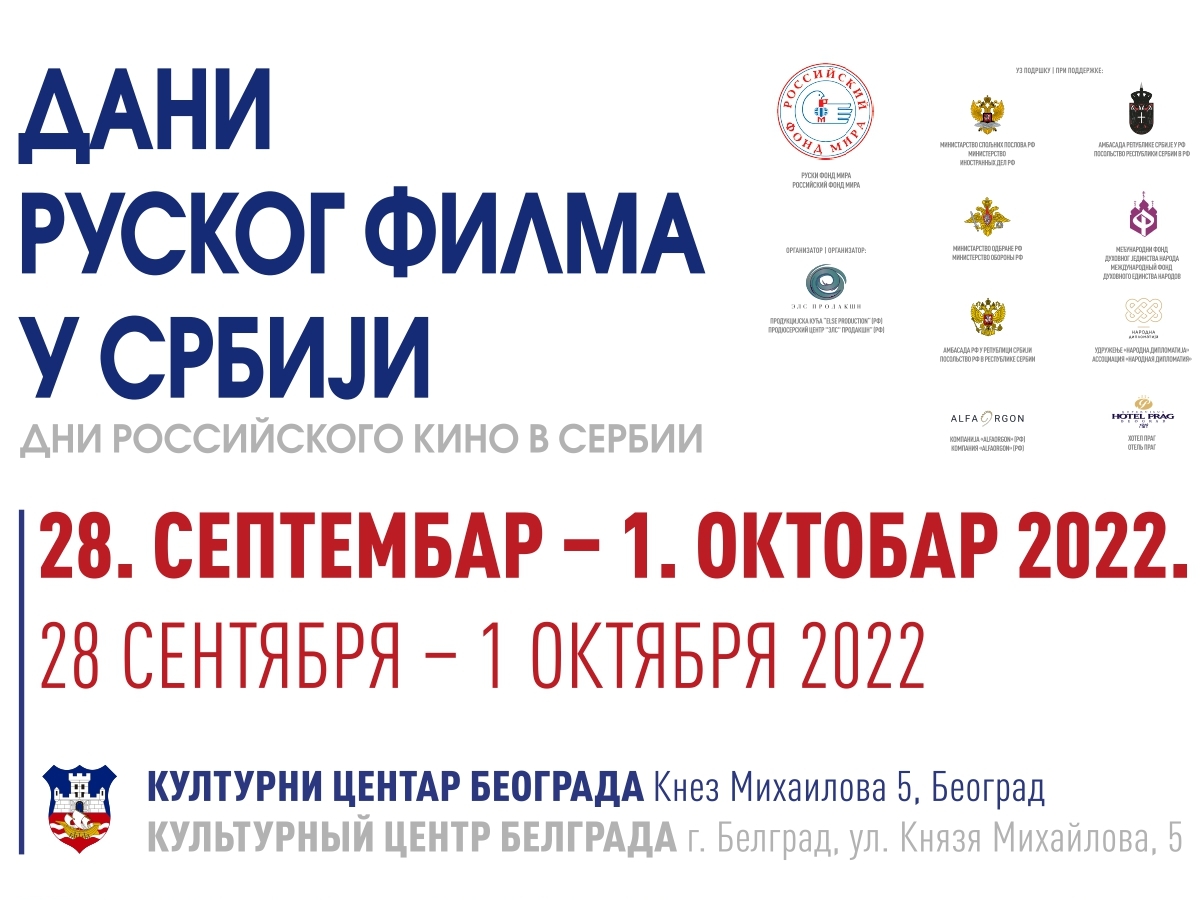 RUSSIAN FILM DAYS
28. September – 01. October 2022.
---
29. September at 18.00
THE SKY
Russia, 2021, 126'
War drama, based on real events
Director: Igor Kopilov
Cast: Igor Petrenko, Maria Mironova, Ivan Batarev, Sergey Gubanov, Dmitry Blokhin, Vitaly Omelchenko, Ksenia Simonova, Igor Botvin, Glafira Kopilova, Stanislav Solomatin, Ilya Noskov, Nikolai Kozak
A story about people of strong spirit, heroes who live among us and about a feat done for each of us. In the center of the story are two main characters – lieutenant colonel Soshnikov and captain Muravyov. Two different characters, two different destinies destined to meet at the Khmeimim military base. During the combat flight, a Turkish fighter shot down Soshnikov's plane. This event was covered by all the world's media, and the whole of Russia followed the course of the rescue operation. Oleg Soshnikov and co-pilot Konstantin Muravyov managed to eject, but only one soldier was destined to return home alive.
* Q&A with director Igor Kopilov after the screening
FREE ENTRANCE
*Russian Embassy: 
13:30 – Q&A with actor Yuri Nazarov