19th International Festival "Ars vivendi clavicembalum" – SOFIJA PEROVIĆ
06.11.2022., 18:00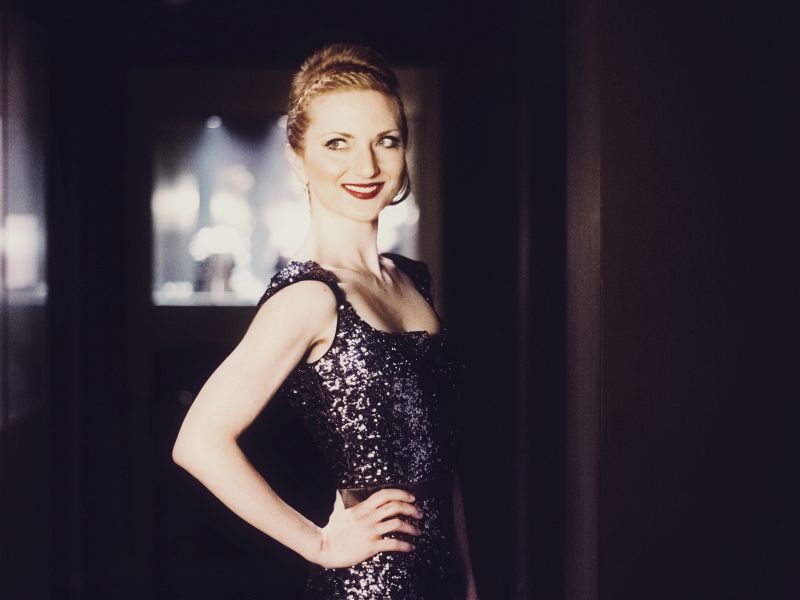 Program:
Jean-Philippe Rameau (1683–1764)
Nouvelles Suites de Pièces de Clavecin
Suite in A minor, RCT 5
Allemande
Courante
Sarabande
Les Trois Mains
Fanfarinette
La Triomphante
Gavotte et six doubles
Suite in G major, RCT 6
Les Tricotets. Rondeau
L'indifférente
Menuet I – Menuet II
La Poule
Les Triolets
Les Sauvages
L'Enharmonique. Gracieusement.
L'Égyptienne
Biography:
Sofija Perović holds three doctorate degrees: Doctor of Musical Arts (DMA from University of Arts in Belgrade, thesis "The Influence of Andalusian music on the interpretation of compositions for solo harpsichord by Domenico Scarlatti and Antonio Soler"), PhD in Literature from University of Belgrade (thesis "The evolution of anti-hero from the existentialist theatre to the theatre of the absurd") and PhD in Theatre (from University Paris 8, thesis "Space and time displacements in contemporary opera productions").
As harpsichordist she has performed in numerous concerts in Serbia, Austria and Spain, as soloist and in chamber music ensembles. She followed master classes held by world-renowned artists such as Maggie Cole, Blandine Rannou, Frank Cooper, Shalev Ad-El and many others. From 2008 to 2011 she was awarded the full scholarship to attend Austria Baroque Academy summer school where she got classes from Jory Vinikour, Jeremy Joseph, Nick Parle and Aline Zylberajch-Gester. In 2008 and 2011 she participated at International Manuel De Falla Music festival in Granada, Spain. She is dedicated to contemporary music promotion and has played many world premieres by Serbian composers dedicated to her and her chamber music partners such as Nataša Penezić (piano) and Katarina Đorđević (violin). She has collaborated with flamenco dancer Ojdana Radović on the project La pasión del Barroco that connects flamenco dance and baroque music for solo harpsichord composed by Domenico Scarlatti and Antonio Soler. She is the author of many multimedia projects that combine baroque music with contemporary dance (such as Long Journey into the Sarabande, Bitef theatre 2017 and 7 Suns and 7 Lunas, Dorćol Platz 2018, both in collaboration with Belgrade Dance Istitute).
As opera stage director she uses her vast knowledge in the fields of music, theatre and literature. She successfully debuted as opera stage director with Monteverdi's L'Incoronazione di Poppea at Opera and Theatre Madlenianum in Belgrade in 2014. This production (first ever Monteverdi's opera staged in Serbia) received only positive critics which highlighted "the modern and innovative approach to opera stage directing unknown to Serbian audience before", and was elected as the best opera production of the season 2013/2014 in Belgrade by Belgrade Edt Culture. Since then, Sofija Perović stage directed Francis Poulenc's mono opera La Voix humaine in Bitef theatre in Belgrade and was invited to present this production as part of the main program of Kotor Art Festival in Montenegro in august 2015. Once again her special approach to stage direction was awarded with the positive reviews in Serbian and Montenegrian press. In 2016 she stage directed and produced Serbian and Balkans premiere of the contemporary opera Die Weisse Rose by Udo Zimmermann.
Since 2013 she is a member of Association of Musical Artists of Serbia.