28th BELGRADE AUTEUR FILM FESTIVAL / 30.11.2022.
30.11.2022., 17:00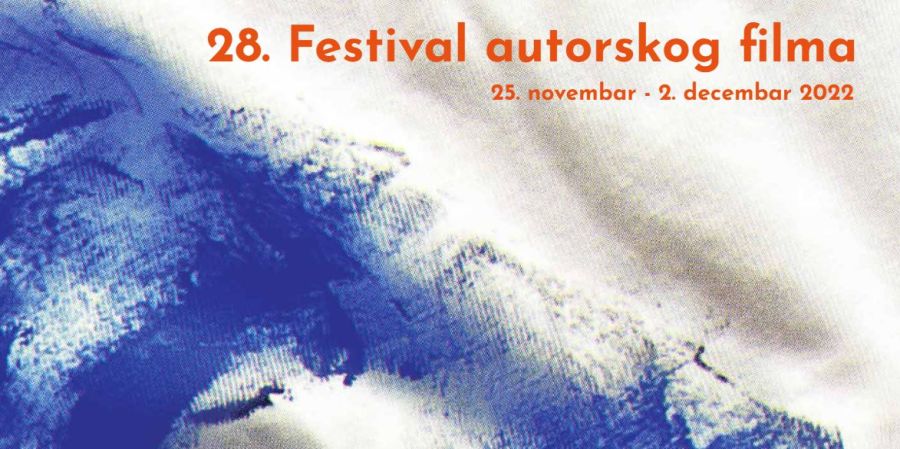 28th BELGRADE AUTEUR FILM FESTIVAL
25. November – 02. December 2022.
The Cultural Centre of Belgrade
---
Ticket price 400 dinars
Wednesday, November 30th
17.00
The Fifth Thoracic Vertebra
South Korea, 2022, 62'
Director: Park Syeyoung
Cast: Jihyeon Park, Hyein Moon, Seokyoung Haam…
Through love, sickness and death, the bed is a constant witness to sadness, anger and despair. But what if such feelings foster the growth of something in our beds? This melancholy creature feature traces the life cycle of a mattress-dwelling fungus that not only thrives on its guests' negative energies, but snatches their spinal parts to shape its own body. As it moves from a couple's apartment to the edge of North Korea, we come to pity this being that seems doomed to mirror our modern malaise, even as it outlives our inhospitable times. With electric visuals, twitchy creature effects and quirky synth music that mixes the otherworldly with schmaltz, this genuine oddity will surprise even the most sophisticated genre fan.
19.00
Riders / Jezdeca
Slovenia, Serbia, Italy, Croatia, Bosnia and Herzegovina, 2022, 110'
Director: Dominik Mencej
Cast: Nikola Kojo, Timon Šturbej, Petja Labović, Anja Novak…
Slovenia, the spring of 1999. Two friends from a small village decide to transform their mopeds into choppers and embark on a journey. Looking for freedom and love, they travel through dreams of the past and visions of the future. Driven by mad impulses and haunted by the conservative moulds of traditions, they start believing and understa
nding things previously unimaginable. On the road through Slovenia and Croatia – two countries that have just recently seceded from Yugoslavia – they are accompanied by a young runaway woman with a mysterious past and an old biker who has seen the world in search of freedom but has still not found it.
Festivals: Sarajevo, Cottbus…
21.00
Will-o'-the-Wisp / Fogo-Fátuo
France, Portugal, 2022, 67'
Director: João Pedro Rodrigues
Cast: Mauro Costa, André Cabral, Joel Branco, Oceano Cruz, Margarida Vila-Nova…
2069, an erotic year if ever there was one, but a fateful year for a king without a crown.
Festivals: Caness, Toronto, Thessaloniki…