18th Free Zone Film Festival / 04. – 08.11.2022.
04.11.2022-08.11.2022, 12:00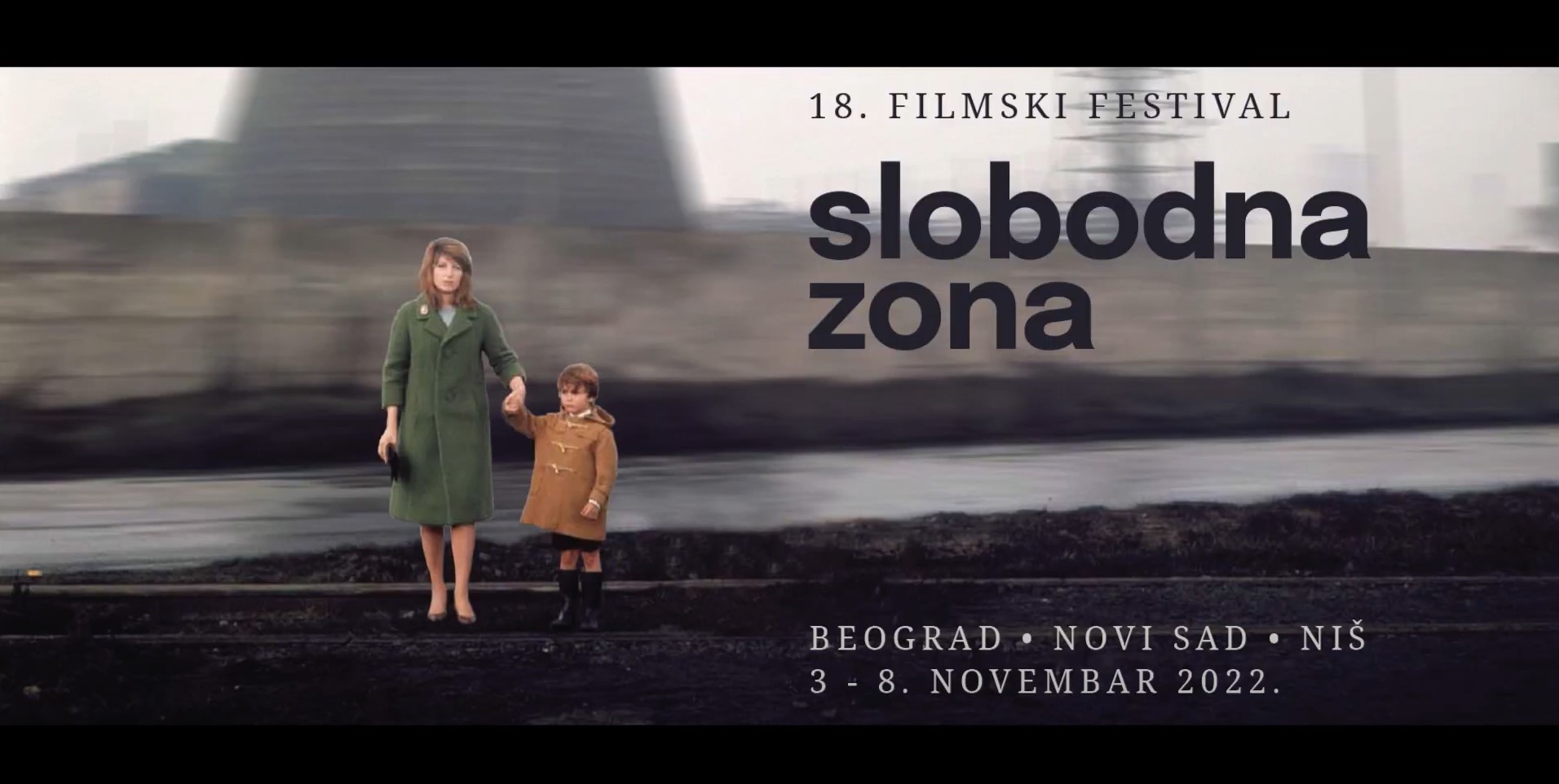 18. Free Zone
THE CULTURAL CENTRE OF BELGRADE
04. – 08.11.2022.
---
Free Zone Film Festival opens a space for debate, promotion, reconsideration and understanding of human rights, social phenomena and problems in the world and Balkans region. For 15 years, the Free Zone Film Festival has encouraged audiences to rethink their values, prejudices, and division of responsibilities in the social and cultural context in which they live.
Today, Free Zone is one of the most important engaged film festivals in Southeast Europe. The diversity of its programs, cultural contexts, art forms, educational formats, combinations of art-house films and festival hits, international guests made Free Zone Festival interesting and recognizable for audience. In 2018 and 2019, the festival was supported by the European Commission through MEDIA sub-program within the Creative Europe program.
GENERAL PROGRAM IN CCB:
FRIDAY | NOVEMBER 4TH
→  12 PM
War Pony
fic.
d. Gina Gammell, Riley Keough
(high school screening)
→  3 PM
The Quiet Girl
fic
.d. Colm Bairéad
(high school screening)
→  5 PM
Metronome
fic.
d. Alexandru Belc + Q&A
→  7 PM
Bettina
doc.
d. Lutz Pehnert + Q&A
→  9 PM
Gentle
fic.
d. László Csuja, Anna Nemes
 SATURDAY | NOVEMBER 5TH
→  3 PM
Nelly and Nadine
doc.
d. Magnus Gertten
→  5 PM
BIgger than trauma
doc.
d. Vedrana Pribačić, Mirta Puhlovski + Q&A
→  7 PM
The Building
doc.
d. Goran Dević + Q&A
→  9 PM
Utama
doc.
d. Alejandro Loayza Grisi
SUNDAY | NOVEMBAR 6TH
→  2.30 PM
Burning Days
fic.
d. Emin Alper
→  5 PM
Broadway
fic.
d. Christos Massalas
→  7 PM
The Eclipse
doc. 
d. Nataša Urban + Q&A
→  9 PM
Dancing Pina
doc. 
d. Florian Heinzen-Ziob
MONDAY | NOVEMBAR 7TH
→  12 PM
Dreams are Like Wild Tigers
fic
d. Lars Montag
(high school screening)
→  3 PM
Future is here I
doc.
d.  group of authors
(high school screening) + Q&A
→  5 PM
Vera Dreams of the Sea
fic.
d. Kaltrina Krasniqi + Q&A
→  7 PM
Turn Your Body to the Sun
doc. 
d. Aliona van der Horst + Q&A
 9 PM
No pardon
doc.
d.  Aleksandar Reljić + Q&A
TUESDAY | NOVEMBER 8TH
→  3 PM
Future is here II
doc.
d.  group of authors
(high school screening) + Q&A
→  5 PM
Zusammenleben
doc.
d. Thomas Fürhapter + Q&A
→  7 PM
This Stolen Country of Mine
doc.
d. Marc Wiese
→  9 PM
Innocence
doc.
d. Guy Davidi
---