11. FESTIVAL OF CONTEMPORARY GERMAN FILM GOETHEFEST / 10.12.2022.
10.12.2022., 19:00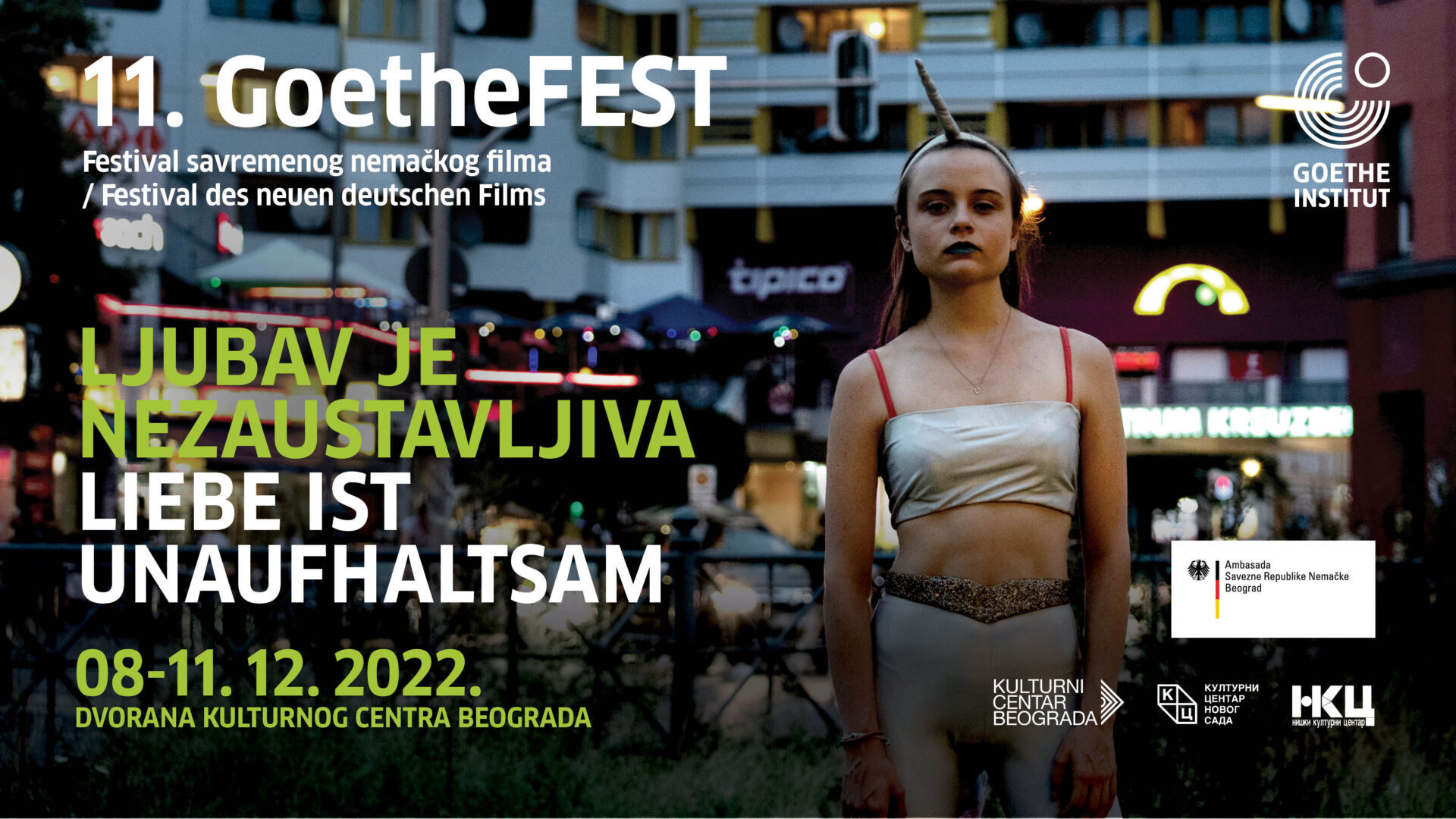 11. FESTIVAL OF CONTEMPORARY GERMAN FILM GOETHEFEST
DECEMBER 8th – 11th, 2022
The Cultural Centre of Belgrade
---
Ticket price 200 dinars
SATURDAY, DECEMBER 10
19.00
Talking About the Weather/Alle reden übers Wetter
Germany, 2022, 89'
Director: Annika Pinske
Cast: Anne Schäfer, Judith Hofmann, Marcel Kohler
A woman who is trying to balance her career, relationship affair, family life and individual freedom.
21.00
Rabiye Kurnaz gegen George W. Bush / Rabiye Kurnaz vs. George W. Bush
Germany, France, 2022, 119'
Director: Andreas Dresen
Cast: Meltem Kaptan, Alexander Scheer, Charly Hübner, Nazmi Kirik, Sevda Polat, Abdullah Emre Öztürk, Şafak Şengül, Jeanette Spassova, Abak Safaei-Rad, Alexander Hörbe…
Rabiye Kurnaz is someone you might generally call an ordinary woman, except that she is a real dynamo. Taking care of her children and much more, she is the one running the show in her terraced house in Bremen. Shortly after the attacks of September 11, 2001, her son Murat is accused of terrorism and is (one of the first) shipped off to Guantanamo prison camp. This marks the beginning of a journey into the heart of world politics for this resolute German-Turkish woman. Together with human rights lawyer Bernhard Docke, whom she soon has completely on her side (like almost everyone around her), she battles for the release of her son – using her very own brand of self-taught English – all the way to the Supreme Court in Washington, D.C.
Festivals, awards: Berlin (awards for screenplay and leading female role), Annual German Film Award for Best Feature Film, Leading Female Role (Meltem Kaplan) and Supporting Male Role (Alexander Scheer), European Film Festival Palić, Motovun…