AUSTRALIAN FILM DAYS / 29.01.2023. / 17:00
29.01.2023., 17:00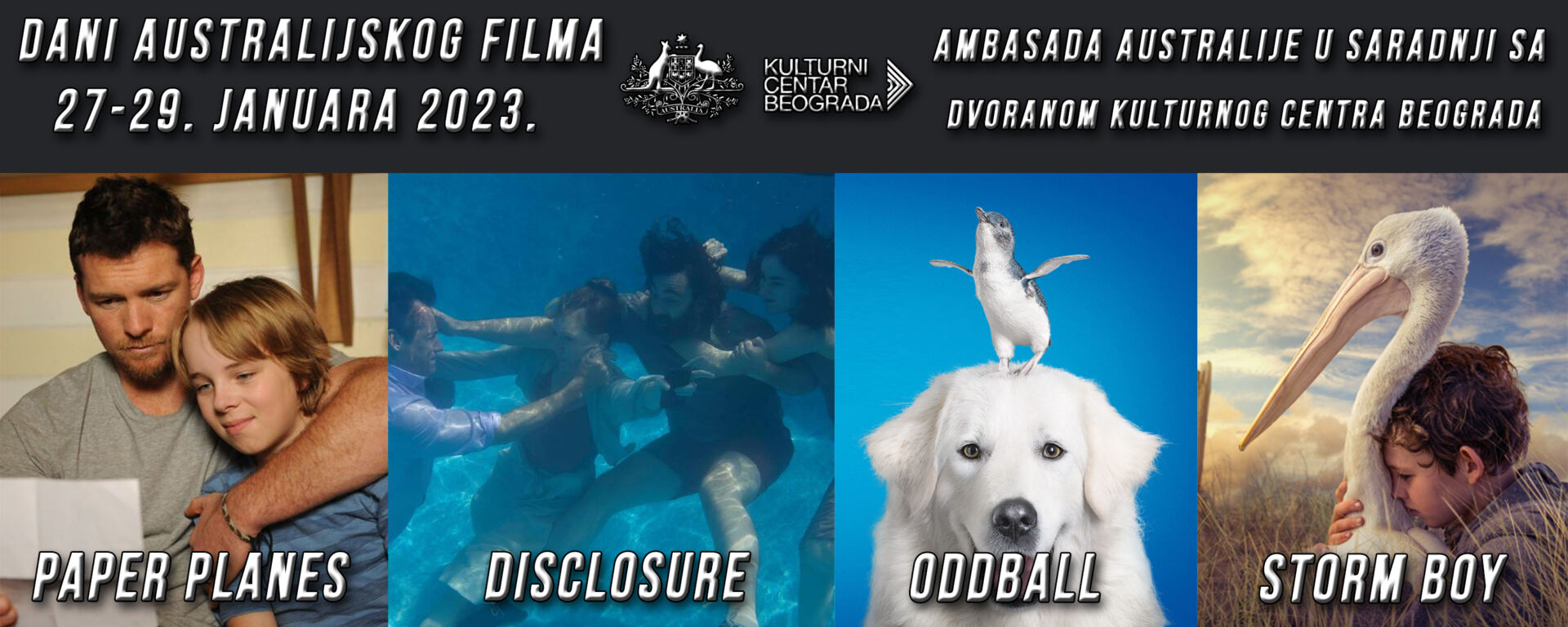 AUSTRALIAN FILM DAYS
27 – 29. January 2023.
The Cultural Centre of Belgrade
---
Ticket price 300 dinars
Sunday, January 29
→ 17.00
PAPER PLANE
Australia, 2015, 90'
Director: Robert Connolly
Cast: Sam Worthington, David Wenham, Ed Oxenbould, Deborah Mailman…
An imaginative children's film about a young Australian boy's passion for flight and his challenge to compete in the World Paper Plane Championships in Japan. When Dylan picks up the art of turning a piece of paper into an aerodynamic paper plane, he decides to compete in the finals of a paper plane flying competition.
→ 19.00
STORM BOY
Australia, 2019, 99'
Director: Shawn Seet
Cast: Geoffrey Rush, Jai Courtney, Finn Little, Trevor Jamieson, Morgan Davies…
Storm Boy lives a lonely life with his reclusive father on a desolate coastline, but when he forms a close bond with a pelican, Mr. Percival, his life takes a new and unexpected turn.
→ 21.00
DISCLOSURE
Australia, 2020, 84'
Director: Michael Bentham
Cast: Geraldine Hakewill, Mark Leonard Winter, Matilda Ridgway, Tom Wren…
When a 4-year-old girl makes an allegation against the son of a politician, an attempt by the children's parents to resolve the situation soon degenerates into a vicious confrontation.