NEW YEAR'S PROGRAM OF THE MOST WATCHED FILMS IN THE MOVIE THEATRE OF THE CULTURAL CENTER OF BELGRADE / 03. – 04.01.2023.
03.01.2023-04.01.2023, 17:00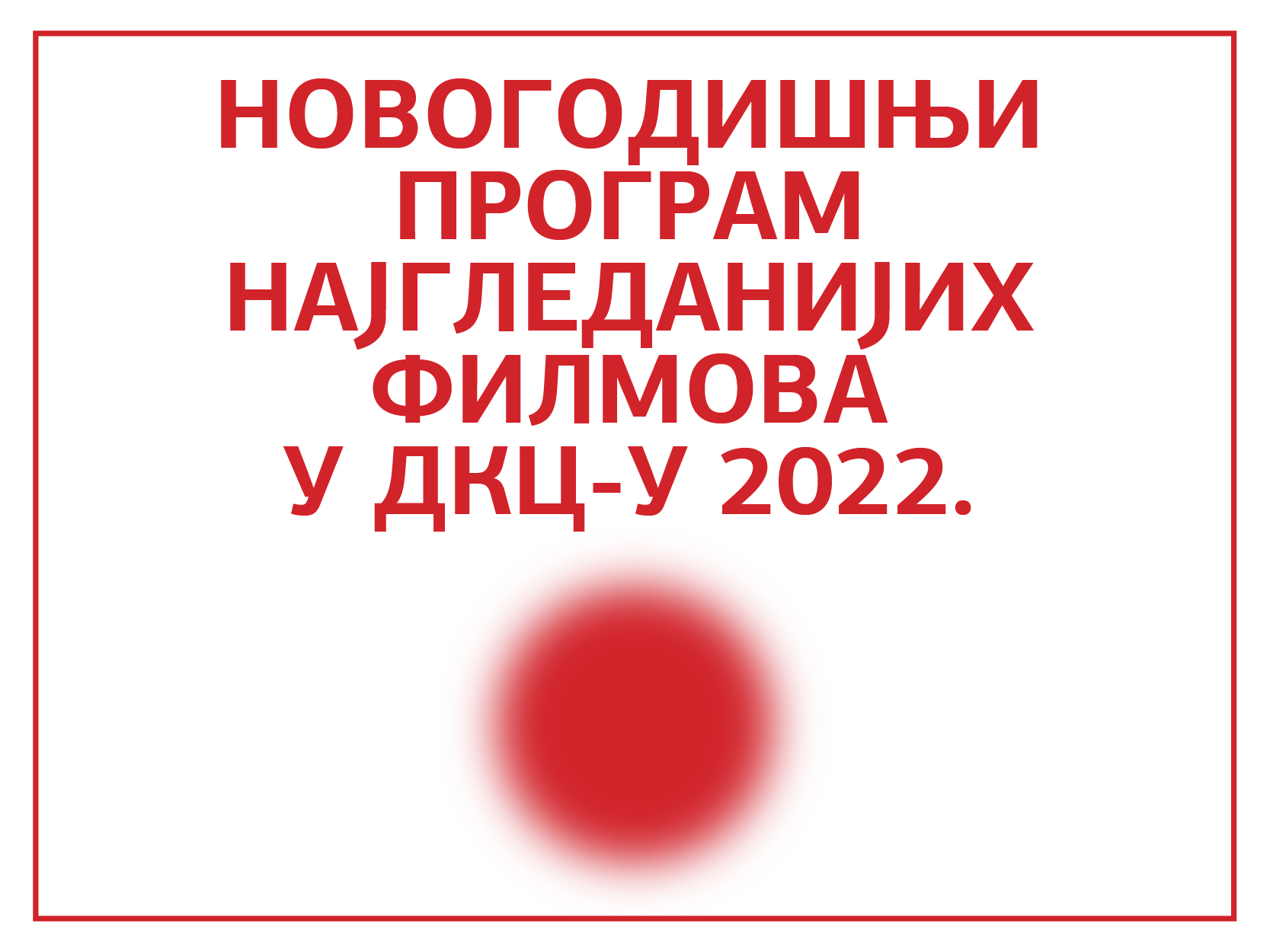 NEW YEAR'S PROGRAM OF THE MOST WATCHED FILMS IN THE MOVIE THEATRE OF THE CULTURAL CENTER OF BELGRADE
The Cultural Centre of Belgrade Movie Theatre
1st – 10th January 2023
---
Ticket fee 300 dinars
January 3rd and 4th
⇒  17:00
DRIVE MY CAR / DORAIBU MAI KÂ
Japan, 2021, 179′
Director: Ryûsuke Hamaguchi
Cast: Hidetoshi Nishijima, Tôko Miura, Masaki Okada, Reika Kirishima, Park Yurim…
Two years after his wife's unexpected missing, Yusuke Kafuku, a renowned stage actor and director, receives an offer to direct a production of Uncle Vanya at a theater festival in Hiroshima. There, he meets Misaki Watari, a taciturn young woman assigned by the festival to chauffeur him in his beloved red Saab 900. As the production's premiere approaches, tensions mount amongst the cast and crew, not least between Yusuke and Koshi Takatsuki, a handsome TV star who shares an unwelcome connection to Yusuke's late wife. Forced to confront painful truths raised from his past, Yusuke begins – with the help of his driver – to face the haunting mysteries his wife left behind.
* DRIVE MY CAR, based on Murakami's short story of the same name from the collection "Men without Women", won the Oscar for the Best International (foreign) Film. At the Cannes Film Festival last year, was awarded for Best Screenplay and then won the Golden Globe and the BAFTA Award for Best Foreign Language Film.
⇒  20:00
The Worst Person in the World / Verdens verste menneske
Norway, France, Sweden, Denmark, 2021, 127'
Director: Joachim Trier
Cast: Renate Reinsve, Anders Danielsen Lie, Herbert Nordrum…
The chronicles of four years in the life of Julie, a young woman who navigates the troubled waters of her love life and struggles to find her career path, leading her to take a realistic look at who she really is.
* Director Joakim Trier returns to the big screen with another contemporary story about the search for identity, set in Oslo.
* THE WORST PERSON IN THE WORLD had its world premiere in Oficial Competition program of Cannes Film Festival last year, where Renata Reinsve was awarded for best actress, and the Serbian premiere at the European Film Festival at Palim 2021, where it was awarded the Golden Tower award for best film.
* The film had two Oscar nominations, for Best Original Screenplay and Best International (Foreign) Film.