DOCUMENTARY FILMS: HOMELESS DANDY / PAZI! / 21.6.2023. / 20.00
21.06.2023., 20:00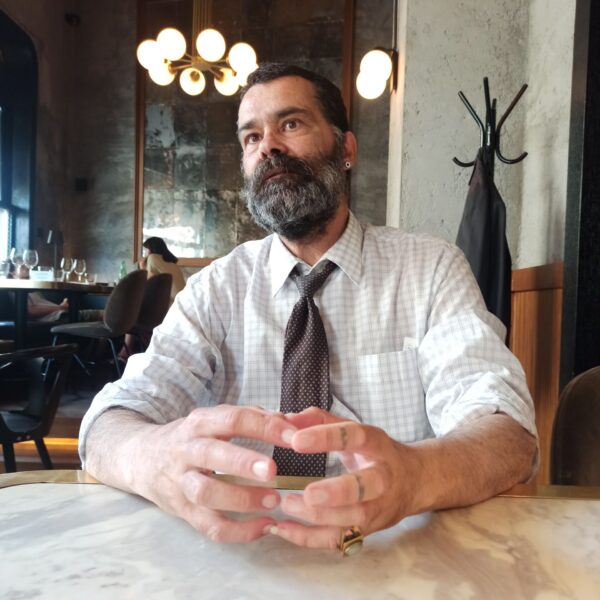 DOCUMENTARY FILMS:
→ HOMELESS DANDY
→ PAZI!
Entrance is free
---
HOMLESS DANDY
Serbia, 2021, 21′
Director: Jugoslav Nikolić
Participate: Nikola Vranić
Homeless Dandy tells the story of Nikola Vranić, a former ballet dancer whom the people of Belgrade meet in the circle of the tram No. 2 and wonder who he is. Always impeccably dressed with a tie and jacket, adequate trousers and elegant shoes. Nikola talks about how he found himself on the street and what it's like when life throws you onto the street unprepared from a warm family nest. The street then becomes your only friend but also your biggest enemy.
PAZI!
Serbia, 2023, 33′
Director: Jugoslav Nikolić
Participate: Nikola Vranić
The movie Pazi! is a continuation of the story about the homeless man Nikola Vranić and tries to reveal even more the thoughts of a man from the margins of society. Director Jugoslav Nikolić took Nikola out for lunch at the famous Belgrade restaurant "Mali Pijac". Through a conversation during lunch, Jugoslav Nikolić tries to find out some new details from Nikola about how he ended up on the street as well as how Nikola's life changed after the first part of the film.