Romanian Film Week 2023 / 8.6.2023. / 19:00
08.06.2023., 19:00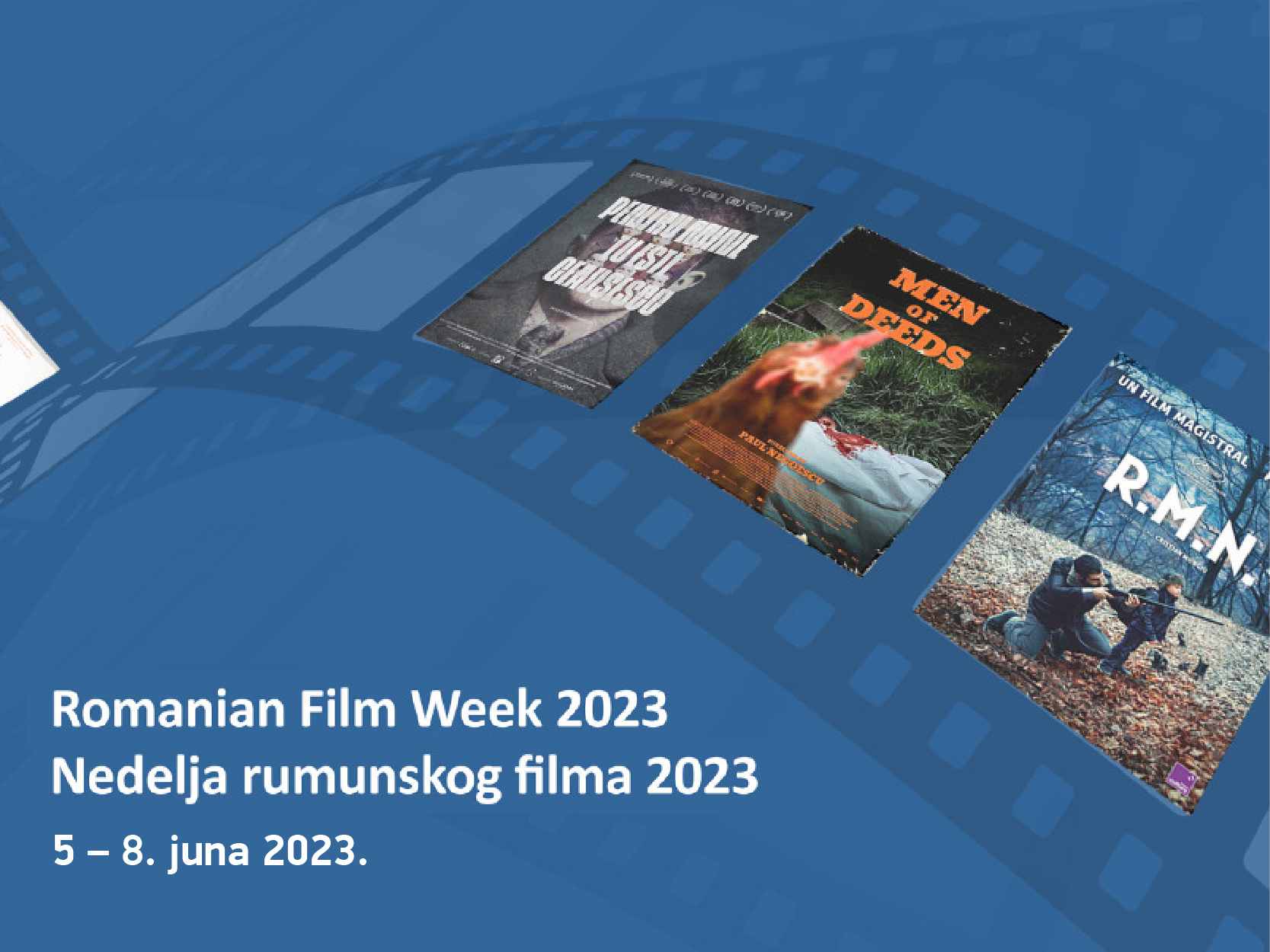 Romanian Film Week 2023.
5 – 8. June 2023.
The Cultural Centre of Belgrade Movie Theatre
---
⇒ 19:00
POTEMKINISTII POTEMKINISTI
Director: Radu Jude
Release Date: 2022
Duration: 18 min
Wins:
·      Vila do Conde International Short Film Festival: Prix UIP Vila do Conde (European Short Film), Best European Short Film – Radu Jude;
Nominations:
·      Reykjavik International Film Festival: International Shorts Competition, International Shorts – Radu Jude;
·      Valladolid International Film Festival: Golden Spike, Best Short Film – Radu Jude;
·      Vila do Conde International Short Film Festival: Great Prize Cidade Vila do Conde          International Competition – Radu Jude;
Storyline / Plot:
In 1905, the sailors on the battleship Potemkin are given political asylum in Romania – an act of defiance against Russia. In 2021, a sculptor (Alexandru Dabija) wants to create an artwork inspired by the event. A comedy about art, history, memory and cinema, which film critic Andrei Gorzo describes as "a cross between a Caragiale sketch and a Mark Rappaport video essay".
⇒ 20:00
UPPERCASE PRINT
(Tipograf Majuscul)
Director: Radu Jude
Release Date: 2020
Duration: 128 min
Wins:
·      Gopo Awards, Romania: Gopo Award, Best Art Direction – Irina Moscu; Best Make-up and Hairstyle – Domnica Bodogan (key hair stylist) & Bianca Boeroiu (key makeup artist);
·      Sofia International Film Festival: Award of the Bulgarian Guild of Film Critics – Radu Jude.
Nominations:
·      Gijón International Film Festival: Albar, Best Film – Radu Jude;
·      IndieLisboa International Independent Film Festival: Silvestre Award, Best Feature Film – Radu Jude;
·      Minsk International Film Festival "Listapad": Grand Prix Golden Listapad, Best Film – Radu Jude;
·      Thessaloniki Film Festival: Meet the Neighbors Competition – Radu Jude;
·      Transilvania International Film Festival: Romanian Days Award, Best Feature Film – Radu Jude.
Storyline / Plot:
The story of Mugur Calinescu, a Romanian teenager who wrote graffiti messages of protest against the regime of dictator Nicolae Ceausescu and was subsequently apprehended, interrogated, and ultimately crushed by the secret police.