23rd International Festival "The Days of Organ – Dies organorum": JEREMY JOSEPH (Austria)
05.07.2023., 20:00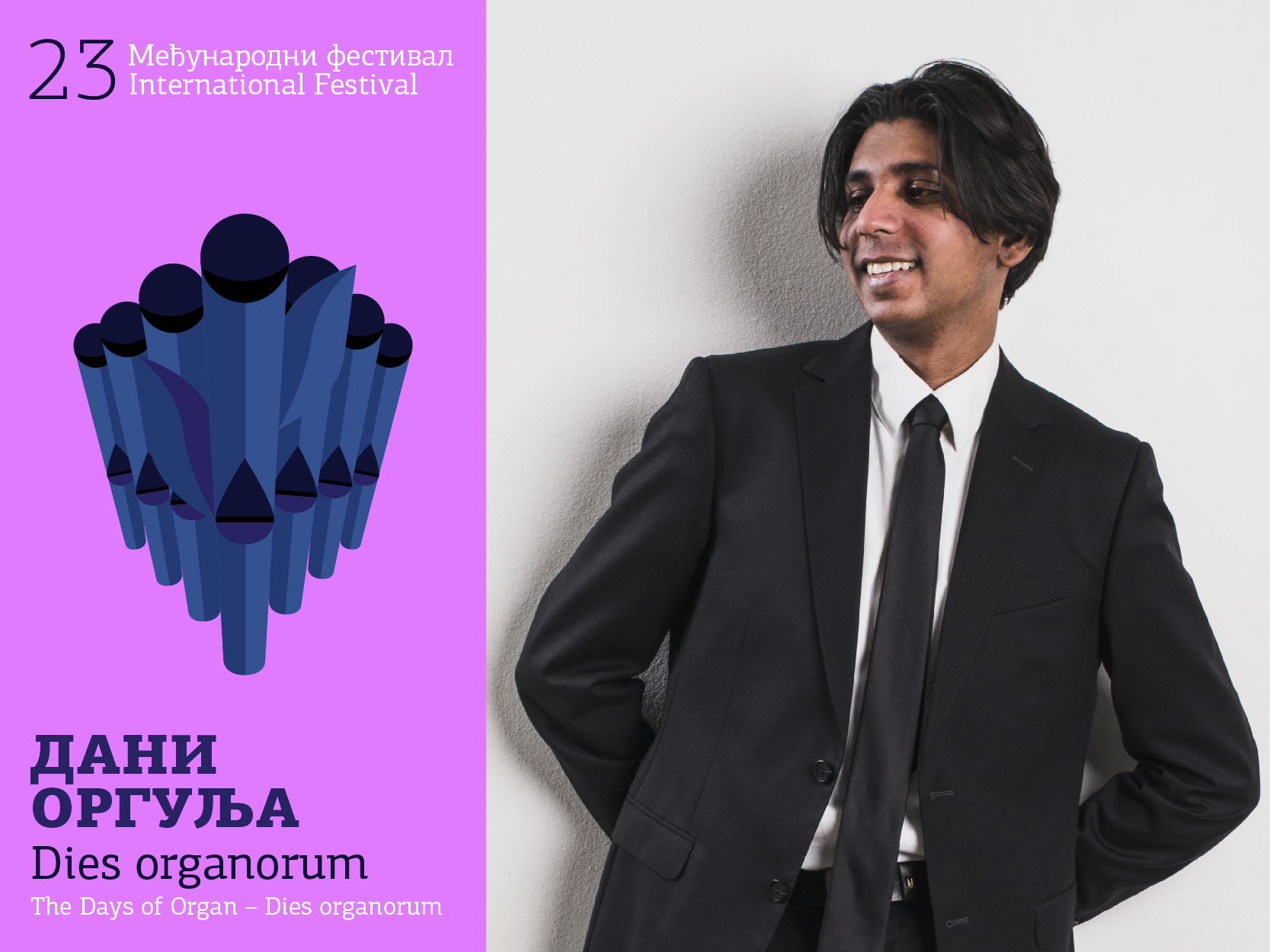 Instead of the announced guest appearance by Matthias Mayerhofer, this time we will have the opportunity to host his colleague from the University of Music and Performing Arts in Vienna and the organist of the Vienna Court Chapel, Jeremy Joseph. His concert in Belgrade is supported by the Austrian Cultural Forum in Belgrade.
Program:
Johann Sebastian Bach (1685-1750)
Prelude and Fugue in E-flat major, BWV 552
Partite diverse sopra: "Sei Gegrüsset, Jesu Gütig" BWV 768
Ricercar á 6 from The Musical Offering (Das Musikalisches Opfer), BWV 1079
arrangement: Johann Friedrich Agricola (1720–1774)
Chromatic Fantasy and Fugue in d minor BWV 903
Arrangement for organ: Max Reger (1863–1916)
Biography:
Jeremy Joseph is organist of the Vienna Court Chapel, where he performs the weekly Sunday mass together with the Vienna Boys Choir and the Vienna Philharmonic Orchestra. He studied privately with Hans Fagius in Copenhagen and furthered his studies under Martin Haselböck at the University of Music in Lübeck and with Jürgen Essl at the State University of Music and Performing Arts in Stuttgart.
Winner of the Gottfried Silbermann International Organ Competition in 1999, Joseph has performed as a soloist at festivals and venues throughout Europe, such as the Schleswig-Holstein Musik-Festival, Nuremberg International Organ Week, Hildebrandt-Festival in Naumburg, Tallinn International Organ-Festival, Laeiszhalle in Hamburg, Leipzig Gewandhaus, Radio France Paris, Konzerthaus in Berlin, Musikverein and Konzerthaus in Vienna, Auditorio Nacionale de Música in Madrid, Tchaikovsky Concert Hall in Moscow, as well as in Hong-Kong, Seoul, USA, Mexico, Brazil und Argentina.
Jeremy Joseph's improvisation CD recorded at the Metropolitan Cathedral of Mexico City was listed as "CD of the year" in 2018 by Fono Forum Magazine. As a continuo player he has performed with ensembles such as the Wiener Akademie Orchestra, Freiburger Barockorchester, Kammerorchester Basel and Balthasar-Neumann-Ensemble. In 2019 he was appointed Professor for Organ and Improvisation at the University of Music and Performing Arts in Vienna.