29th BELGRADE AUTER FILM FESTIVAL / 25.11.2023.
25.11.2023., 14:00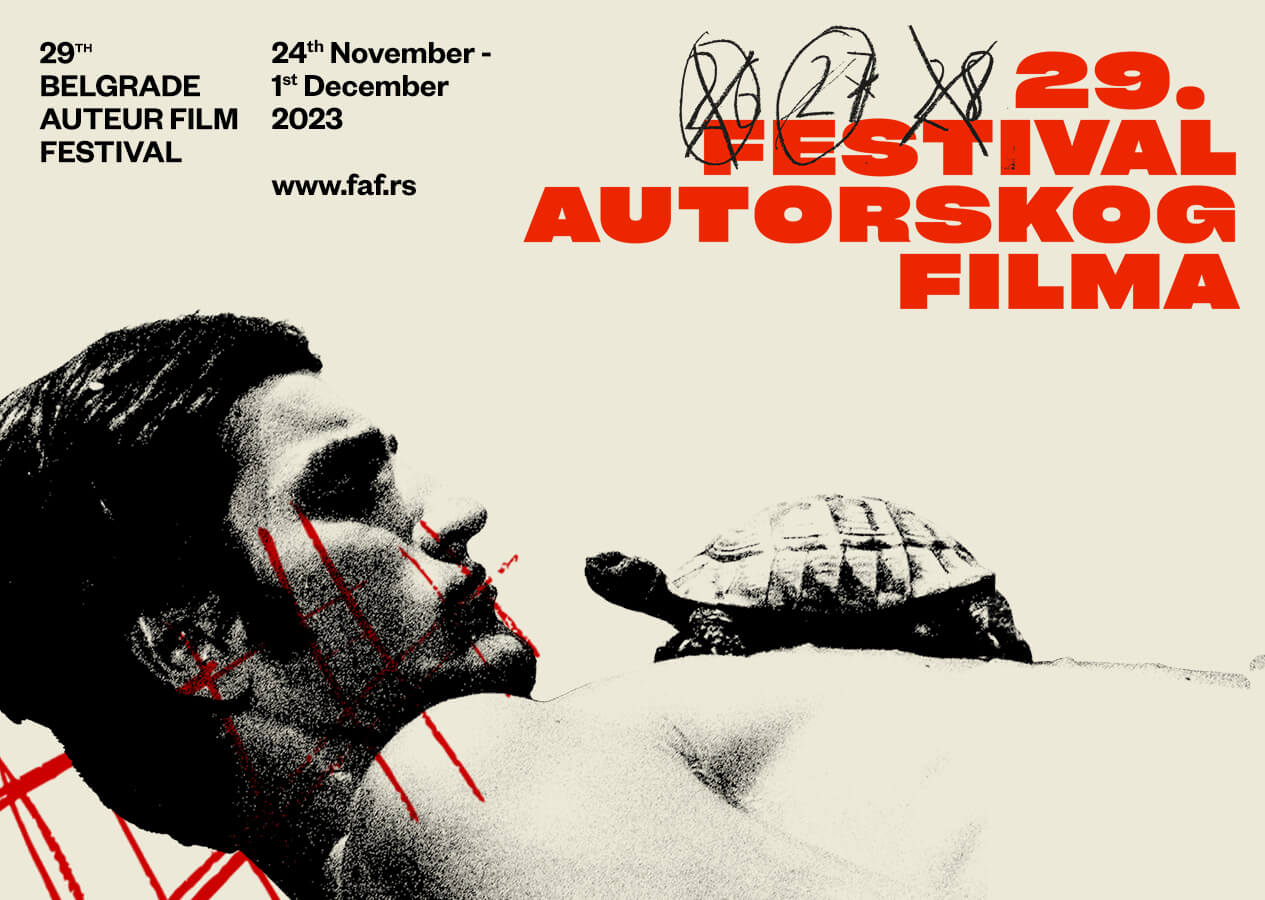 29th BELGRADE AUTEUR FILM FESTIVAL
25. November – 01. December 2022.
The Cultural Centre of Belgrade
14:00
SETTLERS / Los colonos
Chile, Argentina, France, Denmark, UK, Taiwan, Sweden, Germany, USA, 2023, 97'
Director: Felipe Gálvez Haberle
Cast: Camilo Arancibia, Mark Stanley, Benjamin Westfall, Alfredo Castro, Marcelo Alonso, Sam Spruell, Michelle Guaña, Adriana Stuven, Mariano Llinás…
Chile, early 20th century. A wealthy landowner hires three horsemen to mark the boundaries of his large estate and open a path to the Atlantic Ocean across vast Patagonia. An expedition in which a young halfling and an American mercenary participate, under the leadership of a reckless British lieutenant, soon turns into a "civilization mission".
16:30
LOST IN THE NIGHT / Perdidos en la noche
Mexico, Germany, Netherlands, Denmark, 2023, 120'
Director: Amat Escalante
Cast: Juan Daniel García Treviño, Ester Expósito, Bárbara Mori, Fernando Bonilla, Jero Medina…
Emiliano lives in a mining town in Mexico. Motivated by a deep sense of justice, he searches for those responsible for the disappearance of his activist mother. With no help from the police, he finds a clue that leads him to the wealthy Aldama family, where he meets a famous artist, his famous wife and their beautiful daughter. Not long after, he gets a job with them and tries to uncover the secrets.
19:00
PASSES / Passages
France, 2023, 91'
Director: Ira Sachs
Cast: Adèle Exarchopoulos, Franz Rogowski, Ben Whishaw, Erwan Kepoa Falé…
On the last day of filming in Paris, director Thomas sleeps with a woman and proudly admits it to his husband. A passionate, jealous and narcissistic relationship develops between Thomas, Agatha and Martin.
21:00
HUMAN DRIVE 3 / El auge del humano 3
Argentina, Portugal, Netherlands, Taiwan, Brazil, Hong Kong, Sri Lanka, Peru, 2023, 121'
Director: Eduardo Williams
Cast: Meera Nadarasa, Sharika Navamani, Livia Silvano, Abel Navarro, Ri Ri Yang, Bo-Kai Hsu…
Different groups of friends wander through a dark, rainy and windy world. They spend time together, trying to escape from their depressing jobs, constantly wandering towards the mystery of new possibilities.