29th BELGRADE AUTEUR FILM FESTIVAL / 26.11.2023.
26.11.2023., 14:00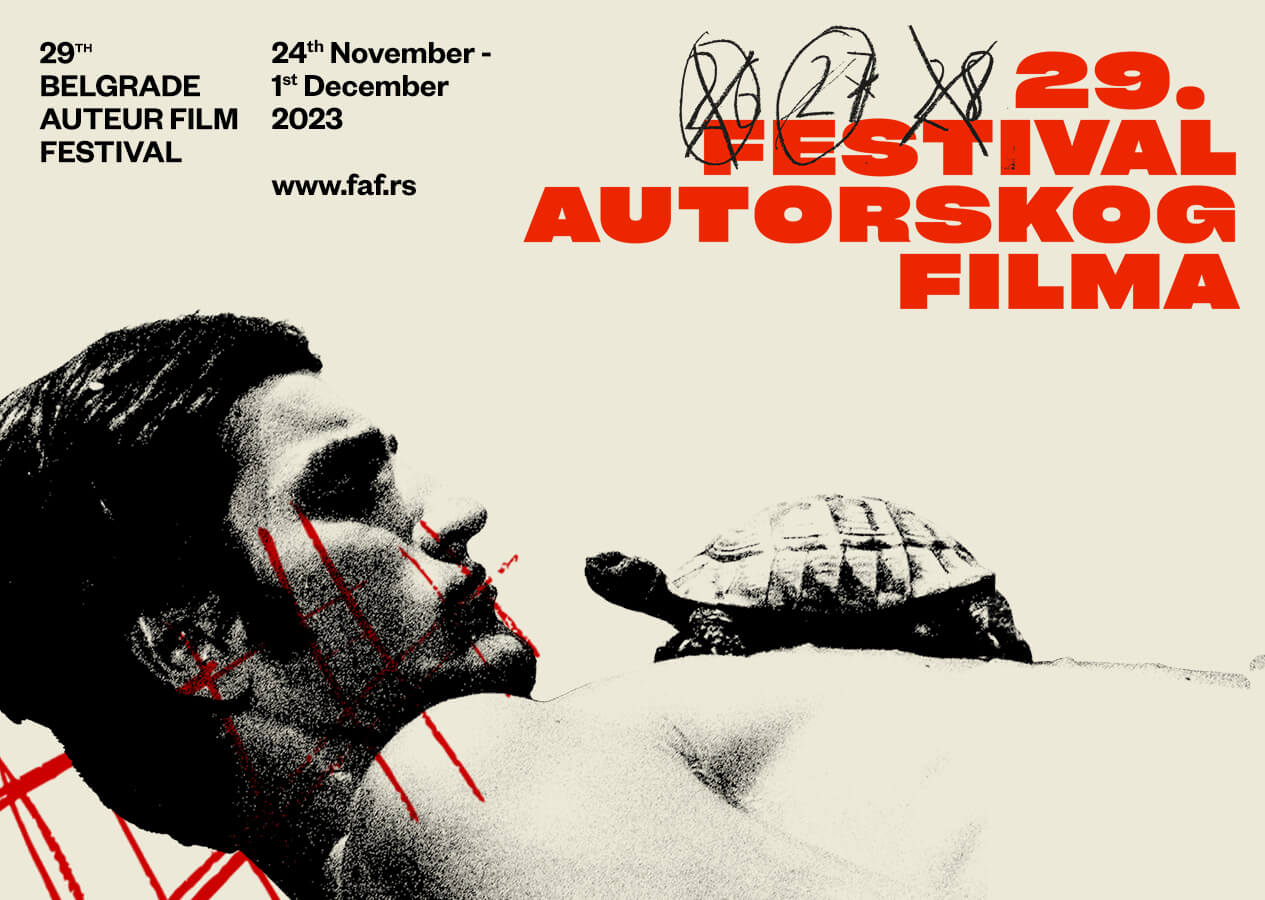 29th BELGRADE AUTEUR FILM FESTIVAL
25. November – 01. December 2022.
The Cultural Centre of Belgrade
14:00
UNIVERSAL THEORY / Die Theorie von Allem
Germany, Austria, Switzerland, 2023, 118'
Director: Timm Kröger
Cast: Jan Bülow, Olivia Ross, Hanns Zischler, Gottfried Breitfuss, David Bennent, Philippe Graber…
The year is 1962 and Johannes, a doctor of physics, travels with his superior to a scientific meeting in the Alps, where a series of strange incidents occur. He meets Karin, a mysterious jazz pianist who knows a lot about him. Soon, unexplained deaths pile up, and Johannes tries to uncover the secret of the mountain.
17:00
A BIG CAR / Le grand chariot
France, Switzerland, 2023, 95'
Director: Philippe Garrel
Cast: Louis Garrel, Damien Mongin, Esther Garrel, Lena Garrel, Francine Bergé…
Two sisters, a brother, a father and a grandmother have their own traveling puppet theater. After the father's death during one of the performances, the remaining family members try to preserve what he started.
19:00
OBSERVATION
Slovenia, 2023, 82'
Director: Janez Burger
Cast: Diana Kolenc, Vladimir Vlaškalic, Benjamin Krnetić, Jure Henigman, Nataša Keser, Blaž Setnikar, Pavle Ravnohrib…
Lara, an intern nurse, helps to treat a young man, Christian, at the hospital after he is brutally beaten. His beating was streamed live on Facebook. More than 20,000 people watched the video, and no one called the police. Christian is in a coma, and Lara receives videos from his Facebook profile where unknown persons watch him being beaten. Lara reports everything to the police, but the videos become her worst nightmare.
21:00
How to Have Sex
Great Britain, Greece, 2023, 98'
Director: Molly Manning Walker
Cast: Mia Mckenna-Bruce, Lara Peake, Samuel Bottomley, Shaun Thomas, Enva Lewis, Laura Ambler…
Three teenage girls balance sex life, alcohol and friendships old and new during a euphoric vacation on a Greek island known for its partying.