29th BELGRADE AUTEUR FILM FESTIVAL / 27.11.2023.
27.11.2023., 14:00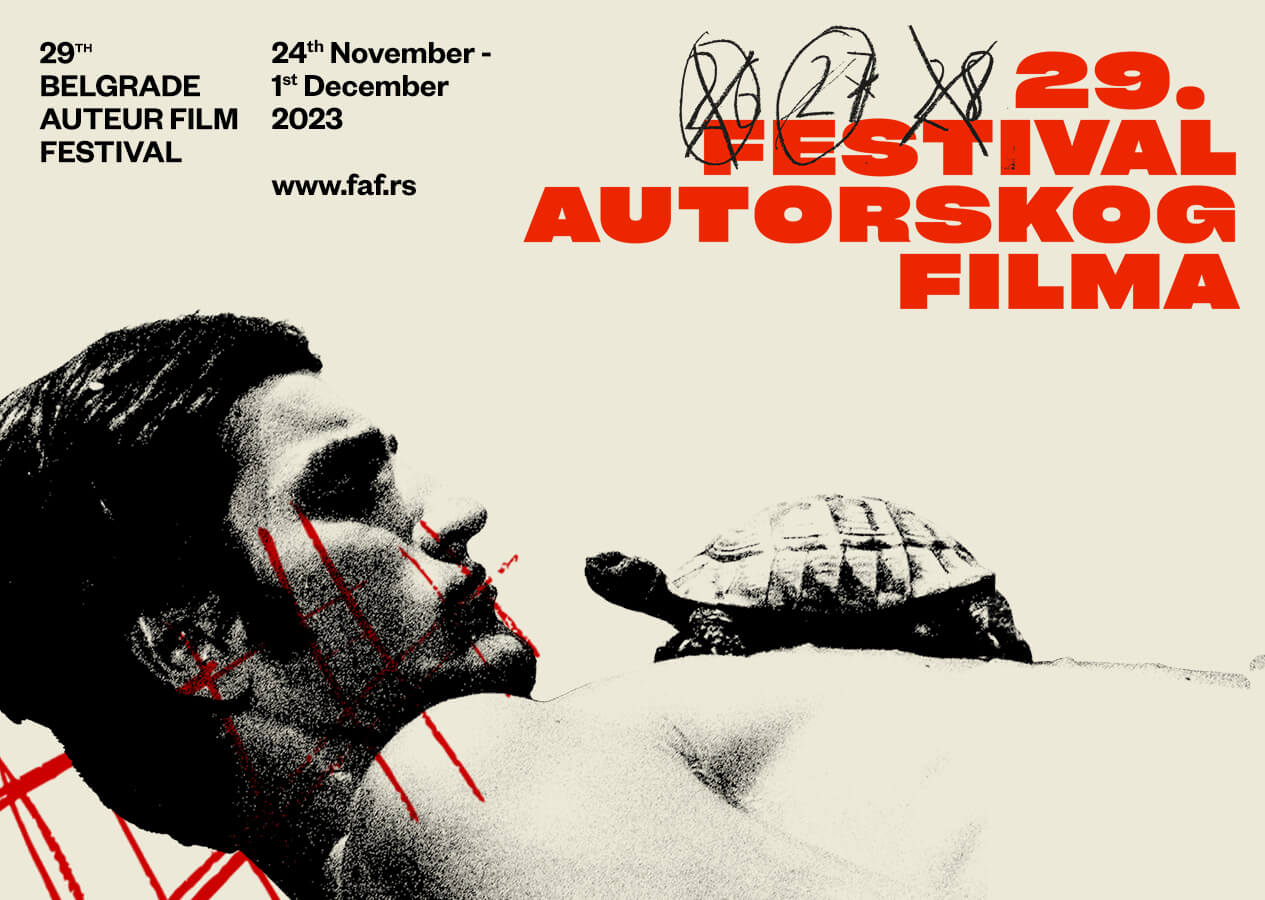 29th BELGRADE AUTEUR FILM FESTIVAL
25. November – 01. December 2022.
The Cultural Centre of Belgrade
14:00
LOST COUNTRY
Serbia, France, Croatia, Luxembourg, Qatar, 2023, 98'
Director: Vladimir Perišić
Cast: Jovan Ginić, Jasna Đuričić, Miodrag Jovanović, Lazar Ković, Pavle Čemerikić…
Serbia, 1996. During student demonstrations against Milosevic's regime, fifteen-year-old Stefan goes through his own revolution, faced with the fact that his mother is the spokesperson and accomplice of the corrupt government against which his friends rise.
17:00
BEHIND THE HAY CLOAK / Piso apo tis thimonies
Greece, Germany, North Macedonia, 2022, 118'
Director: Asimina Proedrou
Cast: Stathis Stamoulakatos, Lena Ouzounidou, Evgenia Lavda, Christos Kontogeorgis, Dina Michailidou, Paschalis Tsarouchas…
A middle-aged fisherman lives on the northern border of Greece and is drowning in debt. He starts smuggling migrants across the lake border in exchange for a hefty fee. His wife, a devout housewife, seeks the truth in God's word, while their daughter tries to find herself in an oppressive environment. The family experiences a tragic incident, which prompts them to face their own weaknesses, and to think for the first time in their lives about the price they pay for their actions.
19:30
CLOSE YOUR EYES / Cerrar los ojos
Spain, Argentina, 2023, 169'
Director: Víctor Erice
Cast: José Coronado, María León, Soledad Villamil, Ana Torrent, Manolo Solo, Ginés Garcia Millán, Petra Martínez, Mario Pardo, Josep Maria Pou, Juan Margallo…
Famous Spanish actor Julio Arenas disappears during the filming of a movie. Although his body was never found, the police conclude that he drowned in the sea. Years later, the mystery surrounding his disappearance is brought back into public focus by a television program depicting his life and death, with exclusive footage of the last scenes shot by his friend, director Miguel Garaj.