Concert of Artiom Shishkov, Evgeny Rumyantsev, Vitaly Vatulya and Maria Nemtsova
22.04.2017., 20:00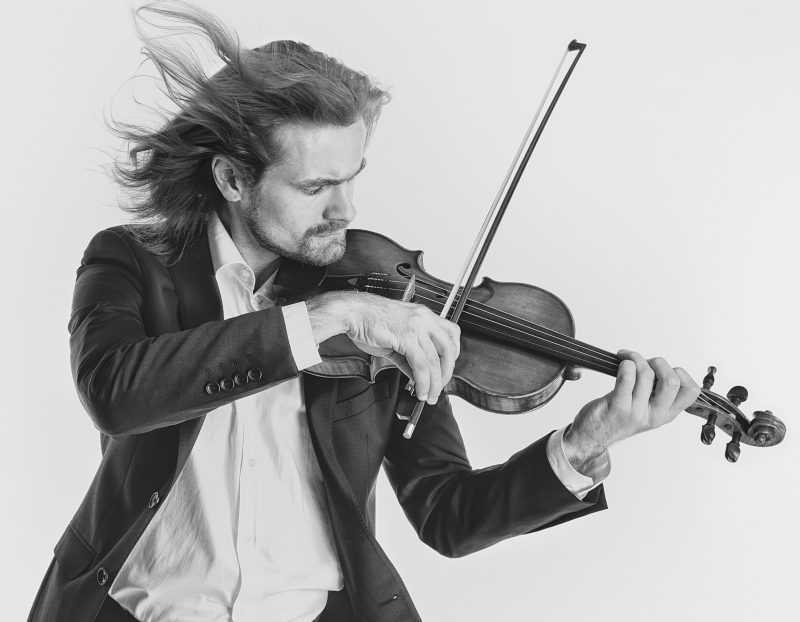 Young and briliant musicians from Russia Artiom Shishkov, violin, Evgeny Rumyantsev, cello, Vitaly Vatulya, saxophon and Maria Nemtsova, piano, also authors and initiators of the 'Music for Peace' international project, will perform the concert in Belgrade and give a master classes (in cooperation with ESTA Serbia and Serbian Saxophone Association).
Program:
G. F. Handel
The Arrival of the Queen of Sheba from oratorio Solomon
arr. for violin, cello, saxophone and piano

N. Resanovic         
Trio for violin, saxophone and piano
Rock – Thru a Stained Glass Window
Stone Cold Sentiment
The Last Chord
G. Crumb             
Sonata for cello solo
Fantasia – Andante espressivo e con molto rubato
Tema pastorale con variazioni
Toccata – Largo e drammatico – Allegro vivace
G. F. Handel         
Passacaglia for violin and cello
M. Ravel                                
Tsygane, for vioin and piano

T. Yoshimatsu  
Cyber Bird concerto for saxophone and piano
Bird in colours
Bird in grief
Bird in winds
W. Rabl                 
Allegro con brio from Quartet, Op. 1
Artiom Shishkov (1984, Minsk) started to play violin at the age of five with Janna Kutchinskaya and successfully debuted as a soloist with orchestra in the Belarus State Philharmonic when he was only eight. He studied at the Republic Music College and later at the Belarus State Academy of Music with Eduard Kutchinsky. As a postgraduate student he continued his studies at the Vienna University of Music and Performing Arts with Dora Schwarzberg.
Shishkov was the laureate of 15 international competitions like II International Leopold Auer Competition (Russia, 2014), III Yankelevitch International Violin Competition (Russia, 2013), International Max Rostal Competition (Berlin, 2012), Queen Elisabeth International Competition in Brussels, I International Violin Competition "Torun 2007″ (Poland, 2007, II prize) and many other in Austria, Germany, Belgium, Italy, Czech Republic, Poland, Lithuania, Russia and Ukraine.
He received awards from the Vladimir Spivakov Foundation, "New Names" Foundation, Russian Performing Arts foundation and the Special Fund of the President of the Republic of Belarus.
Artiom Shishkov performs a lot both as soloist and chamber musician and combining his intense concert life with teaching and giving master-classes. He has participated in various international festivals in Switzerland, Belgium, Germany, Russia nad Belarus. As dedicated chamber musician, Artiom is the first violin of the "Lipkind Quartet" under the leadership of one of the worlds leading cellists Gavriel Lipkind. He has performed alongside such artists as: Sviatoslav Moroz, Jérôme Pernoo, Aiman Mussakhajayeva, Alexander Sitkovetsky, Andrey Baranov, Maxim Fedotov, Leonid Kerbel, Jérôme Ducros.
Shishkov works with such orchestras as The Royal Chamber Orchestra of Wallonia, The National Orchestra of Belgium, The National Philharmonic of Russia, Moscow Chamber Orchestra, State Symphony and Chamber Orchestras of the Republic of Belarus.
One of the most brilliant and charismatic young Russian musicians, Evgeny Rumyantsev (1984, Moscow) combines brilliant virtuosity and depth of interpretation with an exciting temperament and unique cello sound. Having an outstanding artistic versatility he successfully performs as a soloist and as a chamber musician. His talent has been highly marked by Mstislav Rostropovich at the open masterclasses in the Moscow Conservatory.
Rumyantsev started studying music at the age of 8 and received his musical education at the Central Music School under the Moscow Conservatory. In 2002-2010 he studied in the Moscow Conservatory with the People's Artist of USSR, professor Natalie Shakhovskaya. Evgeny obtained scholarships and took part in programmes organised by the Vladimir Spivakov Foundation, the Rostropovich Foundation (Nikolai Myaskovsky's scholarship) and the "Russian Performing Art" foundation. He has received solo and chamber music masterclasses with Mstislav Rostropovich, David Geringas, Eberhard Finke, Sergey Roldugin. Evgeny Rumyantsev is a laureate of the XIII International Tchaikovsky Competition (Moscow 2007) and winner of the Khachaturian International Cello Competition (Yerevan 2010).
He played all around Russia, the CIS, France, Germany, Switzerland, Italy, Great Britain, the Netherlands, Austria, Hungary, Croatia, Lithuania, Finland, Israel, Tunisia, Algeria, Japan and South Korea. He is a permanent participant of numerous international festivals. Since 2010 he teaches in the Moscow State Conservatory and regularly gives masterclasses in Russia and abroad. Evgeny is a member of the jury in numerous international music competitions, member of the Association of Tchaikovsky Competition Stars and the International Union of Music Professionals. He has recordings on CD, TV and Radio.
Vitaly Vatulya (1987, Moscow) is one of the most outstanding young saxophonists of Russia. He finished studies at the European University of Saxophone in Gap having classes with leading professors, including Claude Delangle, Vincent David, Christian Wirth, Arno Bornkamp and Fabrizio Mancuso. After graduating the College of Music at A. Schnittke Moscow State Institute of Music (Prof. Yury Vorontsov) and Gnessin Russian Academy of Music (Prof. Margarita Shaposhnikova) Vitaly entered the Conservatorium van Amsterdam (Arno Bornkamp) in 2015. He has participated in master classes of distinguished artists such as Jean-Denis Michat and Jean-Yves Fourmeau, Johannes Ernst, Nobuya Sugawa, Kenneth Tse and Frederick Hemke.
Vatulya won various awards at numerous international competition. In 2010 he won the 'River of Talents' Music Competition organized by the St. Petersburg House of Music and SaxArte International Festival (Cetara, Italy). In 2011 he won a prize at the Moscow International Competition 'The Voice of Saxophone in the Modern World' and got a gold medal at 'Delphic Play', 10th All-Russian Contest in Russia. In 2015 Vitaly Vatulya has won the First prize at the international competition 'Marco Fiorindo' in Italy. Additionally he won the First prize in the chamber music category, together with pianist Maria Nemtsova, with whom he has formed VitaDuo. In 2016 Vitaly became a Prize-winner of the 8th International Saxophone Competition in Nova Gorica (Slovenia).
Vitaly Vatulya performs as a soloist and an ensemble player, gives concerts in Russia and abroad. He is a founder of the Symbol Saxophone Quartet and performs with the leading Russian orchestras, including the Moscow State Symphony Orchestra, Russian State Symphony Orchestra, St. Petersburg State Capella Symphony Orchestra.
In 2005 he also started an active teaching career. Vitaly's performances can often be heard on the Russian and Ukrainian radio and TV and he released three CDs, with the works by Hindemith, Debussy, Franck, Mendelssohn, Borne etc.
Vitaly is also one of the authors and initiators of the 'Music for Peace' international charity project. (www.music-peace.com).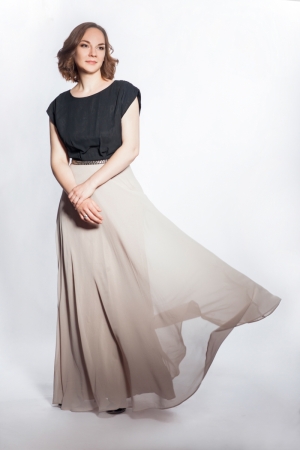 Maria Nemtsova (1984, Moscow) won her first piano competition by the age of 6. She was accepted into the competitive Tchaikovsky Academic College in Moscow followed by Moscow State Tchaikovsky Conservatory where she studied with the renowned pianist and teacher Prof. Yuri Slessarev from where she graduated in 2007 with honours. Maria has been accepted as a William Smith scholar to the Royal College of Music in London in 2007. After studying with the famous pianist Dmitry Alexeev she completed her Post Graduate Diploma in Music Performance at the RCM in 2009. During her studies Maria gave a number of solo and chamber recitals throughout the UK, Germany, Italy, Tunisia, Mongolia and USA, one of which was the Duke of Edinburgh`s Award International Gala Concert in the presence of HRH The Earl of Wessex. In 2008 Maria was accepted at the prestigious Accademia Pianistica (Imola, Italy) where she studied with Maestro L. N. Margarius. In 2012 Maria successfully completed her Artist Diploma in Italy and MMus programme at Trinity Laban Conservatoire of Music and Dance in London, where she got a full scholarship and a Derek Butler Award. After the performance at the Isabelle Bond Gold Medal Showcase In January 2012 Maria won the Gold Medal, the most prestigious prize at Trinity Laban conservatoire.
Maria has been a prizewinner of numerous international piano competitions including ones in Russia, Italy, Austria and USA. She received First Prizes for her outstanding performances at "Musica di Riccione" in Italy, "P. Serebryakov International Piano competition" in Russia. In 2013 she has got a prize at the "Rosario Marciano International Piano competition" in Vienna, Austria.
Maria has performed at major venues around the world including Carnegie Weil Recital Hall in New York, Wigmore Hall, Kings Place and Steinway Hall in London, Boesendorfer Hall and Ehrbar-Saal in Vienna, National Center of Performing Arts in Beijing and Shanghai Oriental Arts Center in China, Great Hall of Moscow conservatoire, International House of Music in Moscow, and many others.She has also participated at the International Festivals in Italy, UK, USA, Poland, Russia and other countries. Maria collaborated with Pavel Nersesyan (piano, Russia/USA), Jean-Denis Michat (saxophone, France), Artiom Shishkov (violin, Belorussia), Alexander Ramm (cello, Russia/Lithunia), Jean Ives Fourmeau (saxophone, France) and many others.
Maria is a founder of the charitable project "Music for peace" which includes concerts and master-classes for young musicians who live in today`s conflict zones. Within the project Maria went to perform to more than twenty countries.
Several pieces have been specially written for or dedicated to her, including Gio Janiashvili "Ek-Stasis" and "Invocation" which were recorded and released in 2015. In addition to her two solo CDs she has recorded with the saxophonist Vitaly Vatulya and the famous opera singer Dmitry Stepanovich.