Concert of the organist MAURICE CLEMENT – Introduction to the Festival "Days of Organ"
15.06.2017., 20:00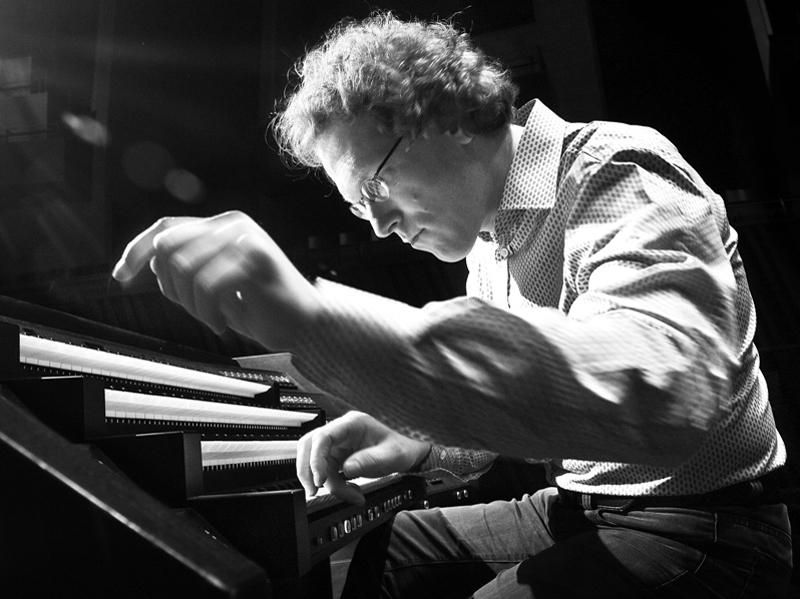 Concert of the organist from Luxembourg, M. Clement is the result of cooperation between two festivals Days of Organ – Dies organorum and Early Music Festival.

12th BELGRADE INTERNATIONAL EARLY MUSIC FESTIVAL will be presented from 10 to 25 of June 2017, and it will include the main concert series, masterclasses and baroque opera, presented in the venues such as the Kolarac Concert Hall, the Church of St. Peter and the Cathedral of the Virgin Mary's Ascension in Belgrade. Concert of Maurice Clement is the point of intersection of the ideas and concepts of the festivals Days of Organ – Dies organorum and Early Music Festival, a way to join our efforts in promoting the same ideas and culture.
Entrance fee is 300 din.
Program:
Giovanni De Macque 1550-1614
Capriccio sopra RE FA MI SOL
Girolamo Frescobaldi 1583-1643
Toccata Prima (Il secondo libro)
Toccata Quarta (Il secondo libro)
Tarquinio Merula 1594-1665
Capriccio cromatico del primo tono
Matthias Weckmann 1619-1674
Toccata in d
Johann Jakob Froberger 1616-1667
Fantasia sopra ut, ré, mi, fa, sol, la
Henry Purcell 1659-1695
Voluntary in G
Georg Boehm 1661-1733
Vater unser im Himmelreich
Partite sopra Wer nur den lieben Gott lässt walten
Dietrich Buxtehude 1637-1707
Ciaccona in e, BuxWV 160
Canzona in C, BuxWV 166
Toccata in F, BuxWV 156
Biography:
After his initial musical education at the Luxembourg and Brussels conservatoires with Alain Wirth, Jean Ferrard and Benoît Mernier respectively, Maurice Clement consolidated his organ studies with Jean Boyer at the Conservatoire National Supérieur de Musique de Lyon. This encounter was decisive and profoundly influenced his career as a musician. Award winning organist, Maurice Clement has mastered his instrument through a constant dialogue with it. Since music is not a standardized art but an elementary manifestation of human life, Maurice Clement attempts to convey with it his faith in truth and beauty. His interpretations seek to unite musical matter and form, spirit and sensibility, contemplation and passion. Improvisation, both on the organ and the piano, is the fundamental source of creativity and a wonderful field of experimentation for him. It allows Maurice Clement to live the music in all its immediacy. Maurice Clement displays his love of classical and improvised music in his activity as a concert musician and in his educational approach. In his many workshops and training courses he insists on stirring the musical imagination between creation and interpretation while stressing presence and immediacy. Parallel to his capacity as Professor of Organ at the Conservatoire de Musique du Nord in Luxembourg he leads this institution's improvisation classes. Currently organist in residence at the Philharmonie de Luxembourg, he has given concerts together with musicians such as the percussionist Martin Grubinger and the trumpet player Tine Thing Helseth. He is regularly invited as a soloist to international festivals such as those of New York, Washington, Chicago, Minneapolis, Paris, Lyon, Brussels, Zürich, Munich, Stuttgart, Leipzig, Vienna, Innsbruck, Prague, Milan and Copenhagen.
Thanks to the music:LX