18th International Festival "Days of Organ": MARTIN STURM, BORIS KOVAČ and LAV KOVAČ
30.06.2018., 20:30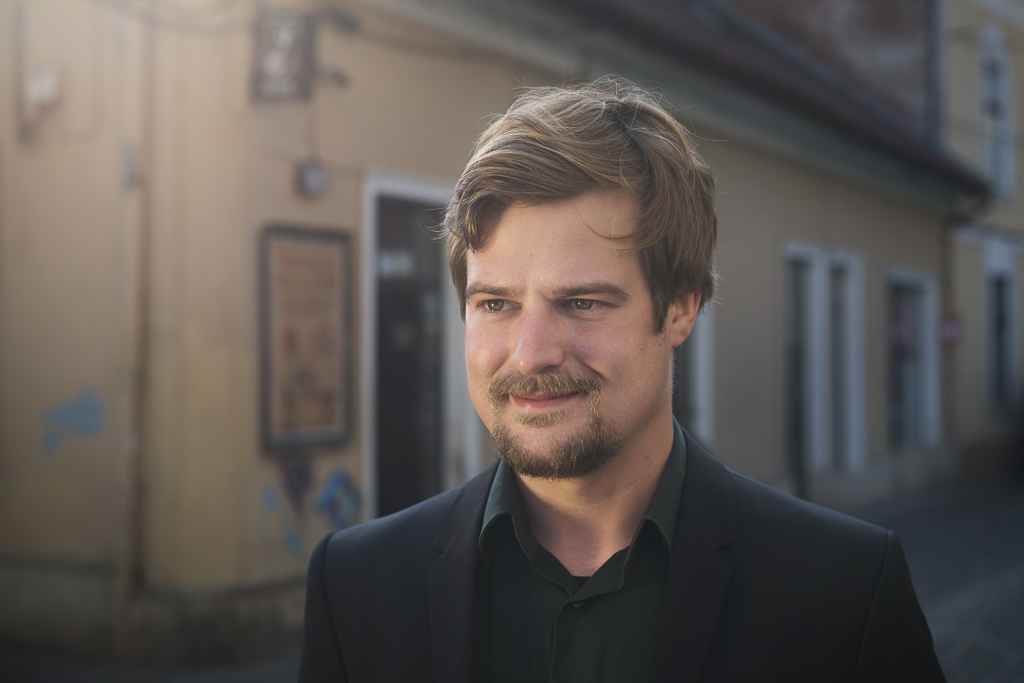 The Days of Organ will be an opportunity for German organist, an expert improviser Martin Sturm to collaborate with Serbian renowned composer Boris Kovač and young drummer Lav Kovač and to join their rich experience to produce a unique musical moment.
'Captured by the Organ´S Orbit …' – a jam session with the king of instruments
Exploring the edges of organ sound with jazz and other improvisations
Martin Sturm (Germany), organ
Boris Kovač (Serbia), saxophone
Lav Kovač (Serbia), percussion
Session I
Musical Poem: Pastoral Scene with Thunderstorm
Three Jazz-Standards
Organ Solo
Moment musical
Session II
Two Dances
Organ Solo
Symphonic Intermezzo
Session III
Two Jazz-Standards
Organ Solo
Evening Prayer
Session IV
Passacaglia: Variations on a baroque bass line
Biographies:
Martin Sturm (1992), is highly esteemed as an organist, improviser and composer by press and audience. He provokes a new way of thinking about music or even art wrote the newspaper L'Eco di Bergamo and titled Sturm is a phenomenon.
Sturm grew up in the Bavarian town Velburg. At the age of four he received his first piano and organ lessons from his father. After high school, he began his church music and organ solo studies at the University of Music Würzburg. His teachers include Prof. Dr. h. c. Christoph Bossert (organ and improvisation), Jan Dolezel (organ), Reiner Gaar (improvisation), Prof. Jörg Straube (conducting), Prof. Glen Wilson (harpsichord), Hermann Beyer and Klaus Ospald (music theory) and Jürgen Schmitt (piano). Since 2017 he continues his studies at the Univsertity of Music and Theatre Leipzig with Prof. Martin Schmeding and Prof. Thomas Lennartz. Martin Sturm is a scholarship holder of the Studienstiftung des Deutschen Volkes.
In 2013 he won the renowned Improvisation Competition of the International Organ Festival St Albans. He was awarded the Audience Prize of the famous International Improvisation Competition Haarlem 2016 and the Frist Prize of the Improvisation Competition Festival Europäische Kirchenmusik Schwäbisch Gmünd 2017.
His intensive concert activities lead him to important festivals such as Internationale Orgelwoche Nürnberg, Festival Organistico Internazional Bergamo, International Organ Festival St Albans or the Festival International d'Orgue de Bordeaux. As improviser and interpreter, he feels particularly connected to the polyphonic tradition of a J. S. Bach or Max Reger, from which the twelve-tone technique of Arnold Schönberg developed, laying the foundations for the contemporary classical music, which he sees as an very important part of his artistic work.
As a composer he wrote organ, piano, choral and orchestral works as well as chamber music. Theology and philosophy characterize his artistic aesthetics. Several of his organ works were performed at the international festivals in Berlin, Bergamo, Haarlem, Nürnberg and Waldshut.
At the University of Music Würzburg he works as tutor for liturgical organ playing and improvisation. As a conductor he works with the Bach-Kantaten-Club Würzburg and some chamber ensembles. He is also responsible for the initiation and support of numerous organ building projects.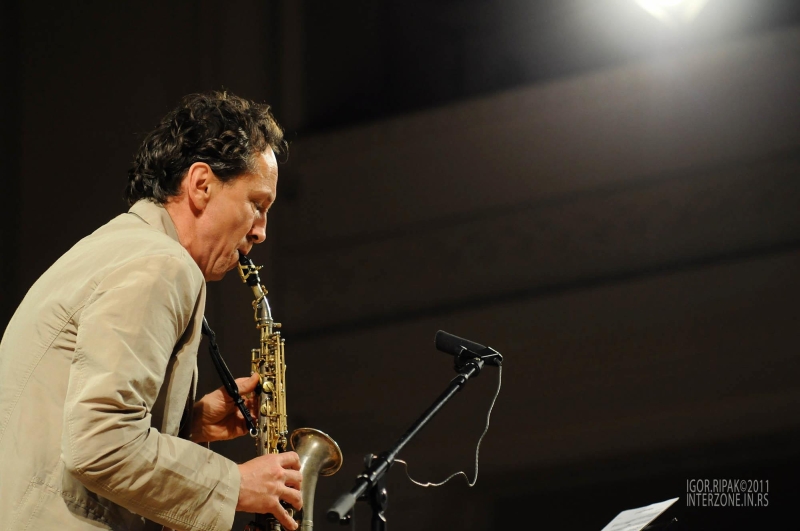 Boris Kovač (1955) is a composer, reeds player and multimedia artist from the Vojvodina region, the northern part of the present day Serbia. He composes music for chamber groups he rehearses and leads, moreover many of his projects are to some extent connected with theater. During the period from 1991 until 1995 he used to live and work in Italy, Slovenia and Austria.
In 1996 Boris moved back to Serbia, where he led several new projects in which were involved his Ritual Nova ensemble, LaDaABa orchest, La Campanella orchestra, Chamber Theatre of Music Ogledalo, Academy of Fine Skills.
He engaged himself also in the work with students, in order to re-establish the contemporary music/theatre scene in his country.
In the last few years he is engaged also with his New Ritual Group, Ultima Armonia (with S.K.Tickmayer) and in duet with David Yengibarian.
His ensembles performed more than 500 concerts and festivals of in around 30 countries, traveling through 4 continents.
His albums were 3 times in the Top 10 of the European Broadcast Union (World Music Charts Europe). In August 2005 the album World after history reached the second position; the album The Last Balkan Tango was chosen among the best "50 essential albums ever" by the popular Songlines magazine.
Boris Kovač got the biggest Serbian theater prize – Sterija Award for music in the year 2007 for the play Nahod Simeon.
In the year 2008, 2011 he received the prize for the best music from the Cinema City film festival. His DVD Before and after Apocalypse, received the prize of the German Record Critics Award. In the year 2009 Boris composed the music for fiction film White, white World. This music got the award as the Best Soundtrack in Serbia for 2010.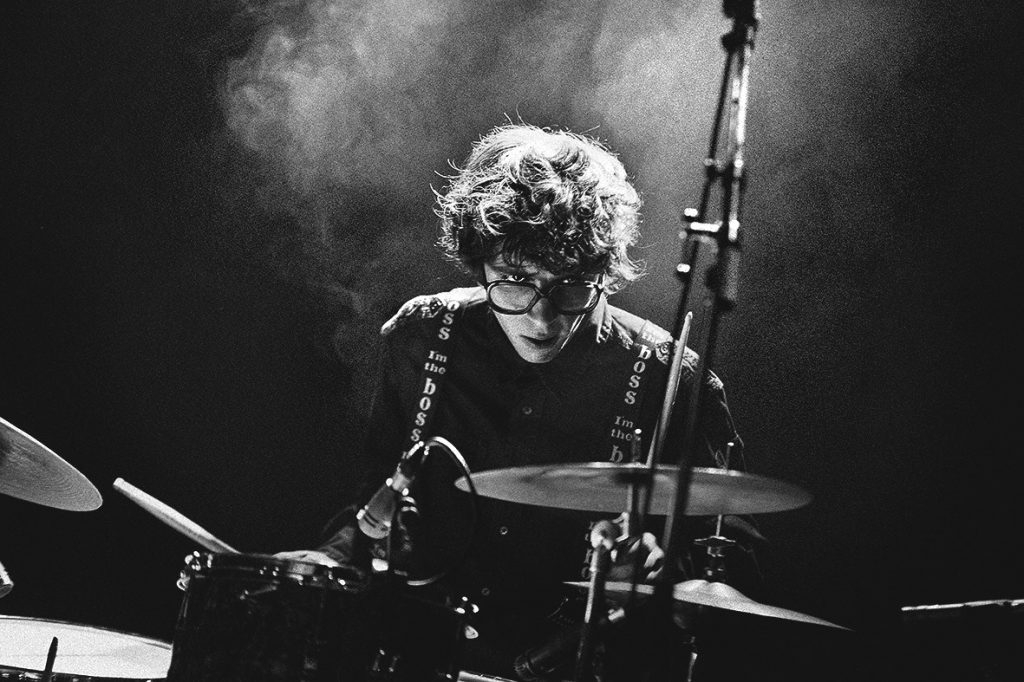 Lav Kovač (Novi Sad, 1991) is a musician, primarily a drummer, keyboardist, composer and improviser. Being exposed to very peculiar music of avant-garde, contemporary classical, folk and jazz, he developed a strange taste for music that is guiding him both consciously and subconsciously in his strivings for musical expression, beginnings of which were when he was 4 years old. Major influence for he was playing with my father, Boris Kovač.
From 2005-2009, while studying classical percussion with the teacher Srđan Palačković, he performed with the award winning classical accordeon orchestra AKUD "Sonja Marinković" led by Goran Penić and it is another strong experience that has influenced Lav both as a composer and as a drummer.
He also started messing in Fruity Loops, making weird electronic music, which has become his main tool for music experimentation.
Since 2008, he active as a jazz drummer as well and up to now he played with many of the musicians from his hometown, as well as playing with some internationally known names and acts.
He studied at the Prins Claus Conservatorium in Groningen, Netherlands, with Steve Altenberg. There he met most of the musicians that still sharing the stage with.