18th International Festival "Days of Organ": RICCARDO COSSI
02.07.2018., 20:30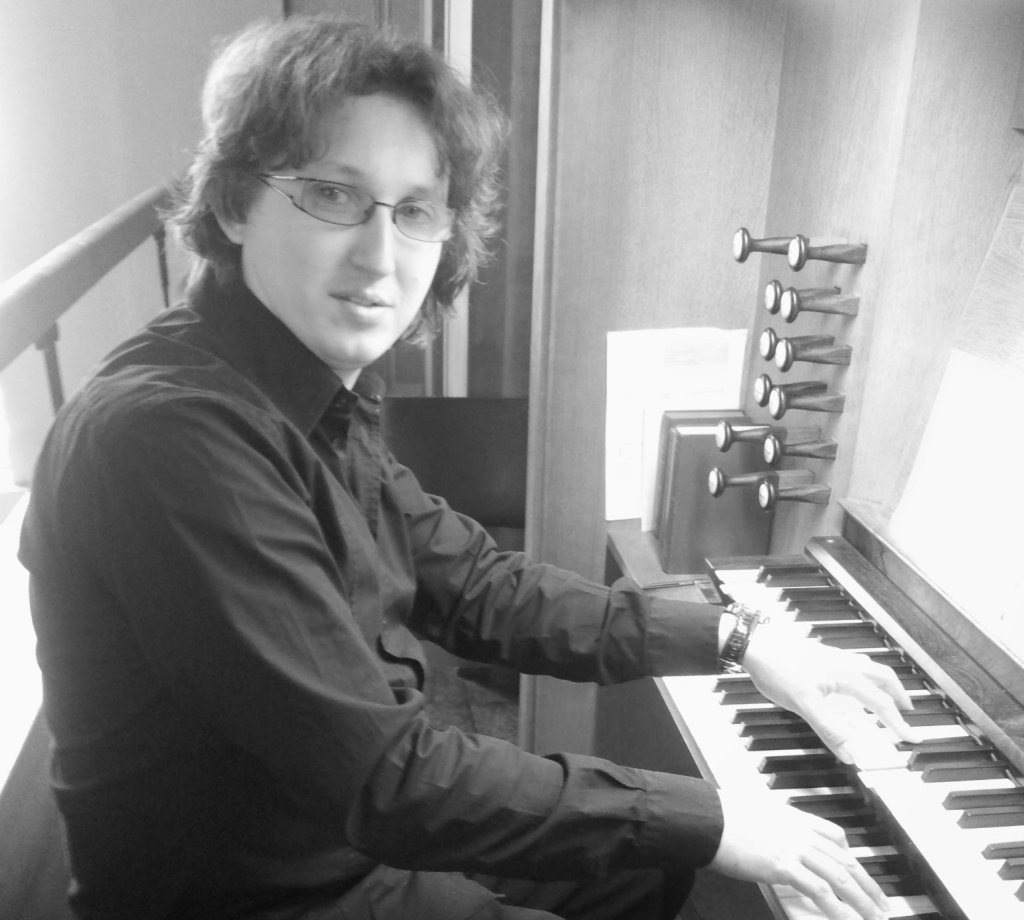 Italian organist Riccardo Cossi performs regularly throughout Europe as organist, pianist, conductor and member of chamber ensembles. He appears as a guest in important musical festivals in Italy and all over the Europe. Concert is organized in collaboration with the Italian Institute for Culture Belgrade.
Program:
Nicolaus Bruhns (1665–1697)
Praeludium in E minor (Big)
Robert Schumann (1810‒1856)
Four Sketches, Op. 58
Nicht schnell und sehr markiert
Nicht schnell und sehr markiert
Lebhaft
Allegretto
César Franck (1822‒1890)
Pièce héroïque
Marco Enrico Bossi (1861‒1925)
Ave Maria, Op. 104, No. 2
Sergei Rachmaninoff (1873‒1943)
Prelude in C-sharp minor, Op. 3, No. 2
(transcription for organ by Riccardo Cossi)
Hermann Schroeder (1904‒1984)
Concerto Piccolo per organo solo
Grave ‒ Allegro
Rezitativ ‒ Arie
Vivace
Biography:
Riccardo Cossi (1978) was born in Trieste, where he studied piano, organ & organ composition, harpsichord and conducting at the Giuseppe Tartini Conservatoire. He graduated with the highest honours in every subject and was awarded full marks at the academic Diploma and further advanced specialisation in organ performance.
He then attended organ and chamber music masterclasses with Paolo Crivellaro, Andrea Macinanti, Ferruccio Bartoletti, Dietrich Oberdörfer, John Laukvik, Ludger Lohmann, Stephan Engen, Stephan von Kessel, Artigas Pinas, Andreas Jacob, Roberto Antonello, Ismo Hintsala, Matthias Schneider. Riccardo performs regularly throughout Europe as organist, pianist, conductor and in chamber music. He appears as a guest in important musical festivals in Italy and abroad, most recently in Austria (Wien), England (Queen's College – Oxford), Luxemburg (Notre Dame Cathedral), Slovenia, Croatia, Serbia and Romania (Bucharest – Opera Theater).
He gave various premiere performances in Italy of many lesser known organ works.
Recordings of Riccardo's organ playing and conducting are available from Rainbow Records.
As well as promoting the repertoire, Riccardo is keen to raise an awareness of organ building and the study of historical treaties, and regularly gives masterclasses in collaboration with the Associazione Italiana Organisti di Chiesa aimed to schools and young organ students.
He performs regularly in several churches in Trieste: 'titulaire' organist of the church of Beata Vergine del Soccorso, where he is responsible for the fine 1927 instrument by Vincenzo Mascioni (op.38), organist and director of music in St Teresa del Bambin Gesú, and organist of S. Giacomo Apostolo.
Riccardo currently conducts Alabarda Unicredit, the Trieste University's male choir, and the Diapason choir and orchestra, which he founded in 2007. He is the main organ tutor of the Accademia Organistica Tergestina, where he teaches regular masterclasses and courses for young organists. Since March 2017 Riccardo Cossi is the titular organist of the St. Giusto's Cathedral in Trieste.