19th International Festival "Days of Organ": THE ORGAN IN CONTEMPORARY MUSIC TENDENCIES
01.07.2019., 20:30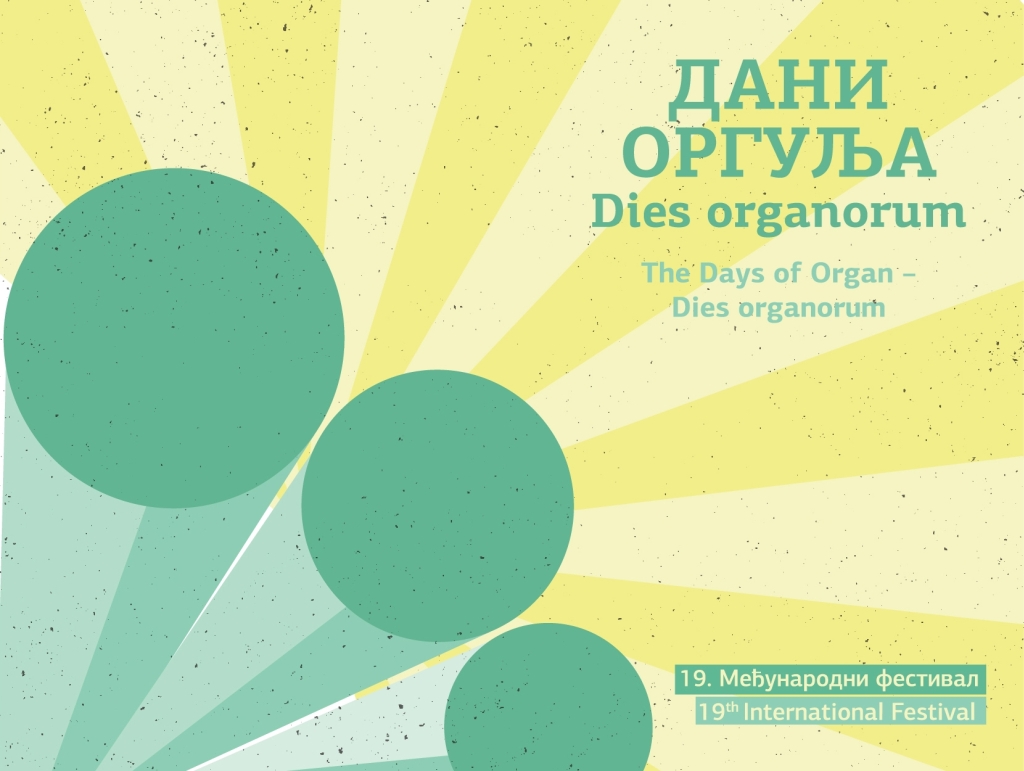 Guitarist Branko Trijić and percussionist Bojan Ivkovic have been exploring the infinite field of improvisation, looking for inspiration in various musical traditions, as within the domain of classical music, so within the domain of world music. This evening they will be joined by experienced improviser, organist Pálúr János.
Trio
Pálúr János, organ
Branko Trijić, guitar
Bojan Ivković, percussion
Program:
Session I
Fire
Session II
Water
Session III
Earth
Session IV
Air
Biographies:
Branko Trijić (Belgrade, 1975) finished his secondary music education at Music High School Stanković, more precisely at its Department of Jazz, in Belgrade. During his schooling, he began working together with some leading jazz bands on the recommendation of his teacher and mentor Radomir Mihailović Točak. Branko graduated from the Department of Jazz at the Conservatorium van Amsterdam in 2004. Three years later, he finished successfully his postgraduate studies at the Music Academy in Belgrade. He is the founder of Konzilium band and a member of Vasil Hadžimanov Band. Branko performs together with various jazz, pop, rock and ethno musicians. He has recorded as a member of various music bands over 20 CD releases and performed at numerous jazz festivals all over Europe. Branko composed music for two documentary films produced by the Institute for the Improvement of Education.
Bojan Ivković is an extremely original musician and actor, well-known for his creativity, spontaneity, groove and speed. He performs as a percussionist with numerous bands and musicians such as Vasil Hadžimanov Band, Hash, Pavle Aksentijević and music band Zapis. During his twenty-years long music career, Bojan has played at numerous local and international jazz and world music festivals, then participated in many music projects and recorded more than 15 CD as a member of various bands. Bojan Ivkovic is regarded as one of the best jazz fusion percussionists, as evidenced by numerous awards. Since 2003 he has been taking part in various educational, entertaining and creative programmes for children. He has created also various educational programmes and taken an active role in them. Ivkovic has hosted numerous children's music festivals and played various roles in several films and TV series as well.
During his university studies János Pálúr won the 1st prize of the Flor Peeters competition in Mechelen and the 1st prize of the first Zoltán Gárdonyi Memorial Competition in Budapest. From 1995 till 1997 he studied organ with Olivier Latry in the classe de perfectionnement of the Paris Conservatory (CNSM). In 1997 he won the Grand Prix of the second International Organ Competition of Paris. Following that he has been invited to perform in the concert series of the greatest French cathedrals. Since that same year he has been titular organist of the Fasor Reformed Church in Budapest and in 1998 was appointed by competition organ teacher at the Ferenc Liszt Academy of Music. He is the first in Hungary to record Schumann and Duruflé's complete organ works and his improvisation recordings are also remarkable.
Organist János Pálúr have joined Branko Trijić and Bojan Ivković only few days before the concert, replacing organist Milena Đukanović from Croatia. Milena had collaborated with guitarist Branko Trijic during their studies at the Conservatorium van Amsterdam in the Netherlands. Two of them planed this musical journey, but just before the Festival have started, Milena have injured her hand and János Pálúr have managed to successfully fill her place.