Concert of Chinese pieces for violin
08.07.2019., 20:00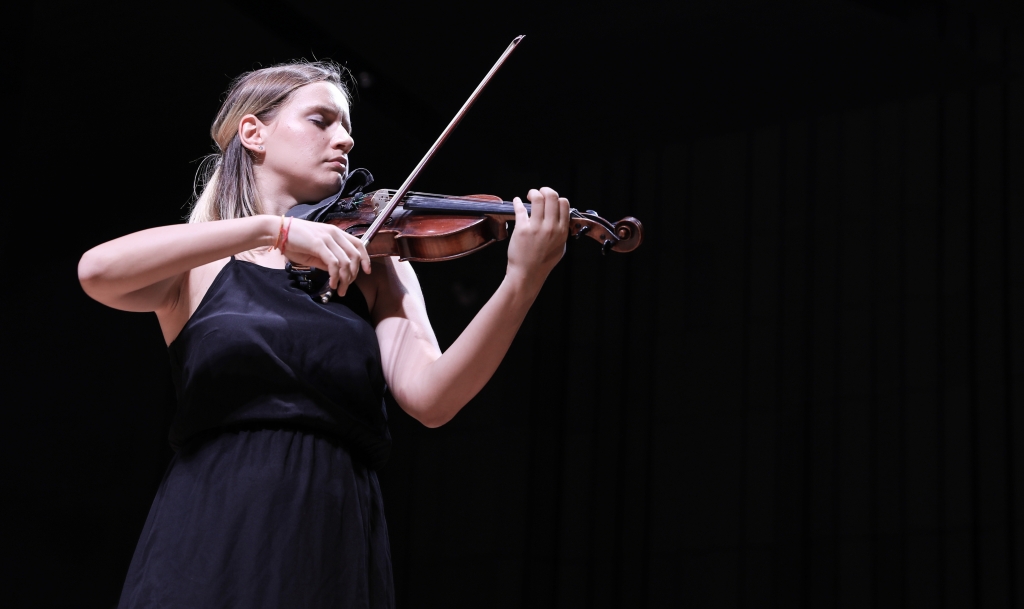 Violinist Kristina Bulat and pianist Vanja Šćepanović will perform pieces by Chinese composers for violin and piano.
Program:
Sha Hankun
A Pastoral Song
Mao Yuan
Celebrating Chinese New Year
He Zhanhao, Chen Gang
The Butterfly Lovers
Chen Gang, Tan Shuzhen, Zhang Zhenshan
The Spring Entering a Mortal World
Biography:
Kristina Bulat was born in 1995 in Belgrade. Kristina started plazing violin since 5 zears old, finished Music School "Josip Slavenski" in class of Bogdan Bulat. Winner of manz national competition during her education. In 2012, she entered bachelor studies at the Facultry of Music in Belgrade under the guide of prof. Milutin Kosanovic and finished following masters studies in class of prof. Madlen Stokic. She is an exchange student  at ZJCM in class of prof. Yang Jiuhua, continuing her classical music education and learning about different styles of performing  and techniques of solid repertoire of Chinese pieces for violin and also had an opportunity to perform famous violin concerto "The Butterfly Lovers" with ZJCM Symphony orchestra.