The Fête de la Musique at the Cultural Centre of Belgrade
21.06.2020., 12:00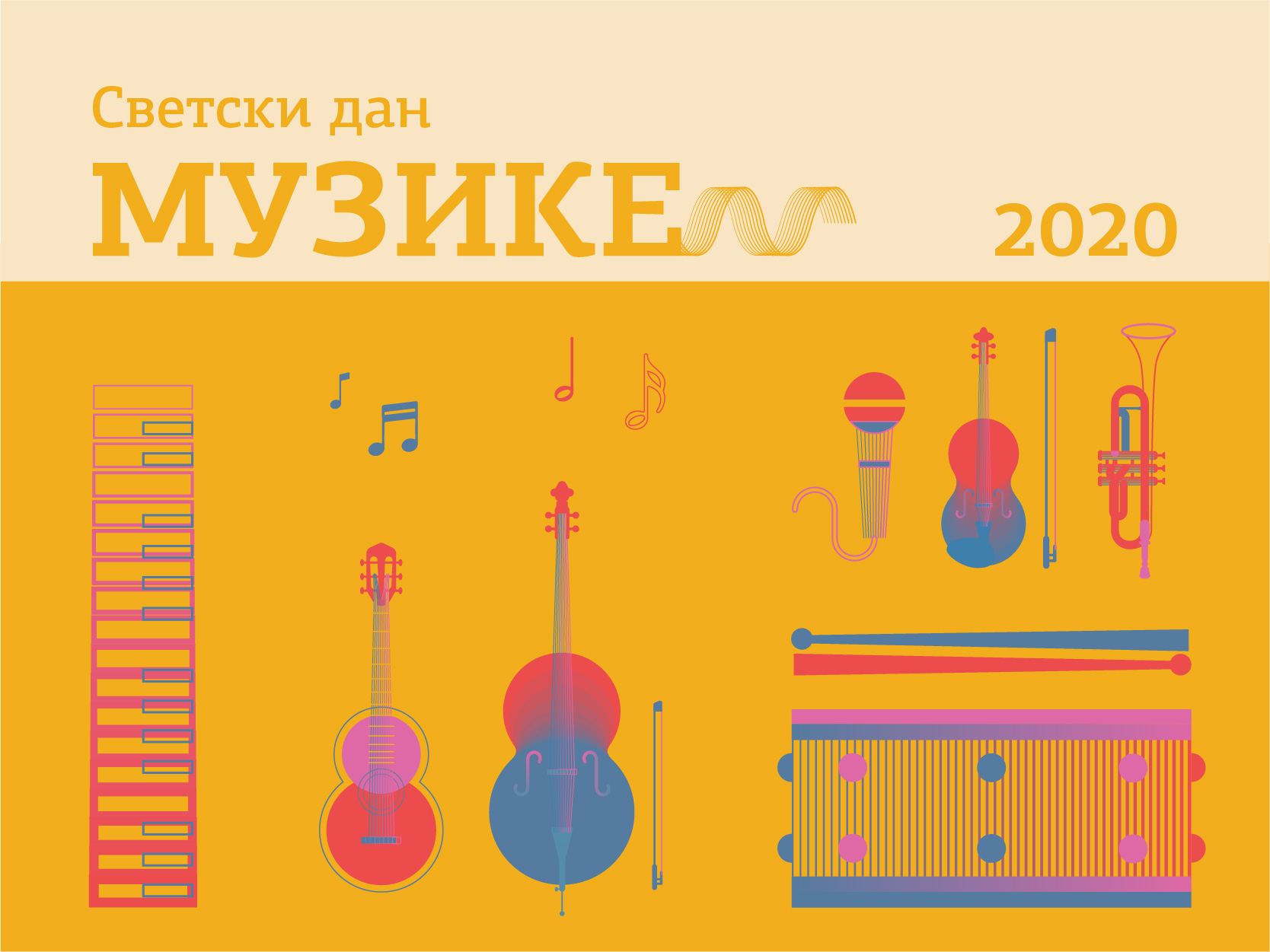 The Festival of Music (The Fête de la Musique) was set on a unique and symbolic date, June 21, the day of the summer solstice. This event that gathers all musicians, amateurs or professionals, celebrates living music and highlights the breadth and diversity of musical practices, as well as all musical genres. Concerts on this day take place in the streets, squares, public gardens, building yards, station halls, etc.
Since its creation by the Ministry of Culture of France in 1982, The Fête de la Musique became an emblematic international musical event, and today more than 120 countries celebrated it as World Music Day.
The Cultural Centre of Belgrade is joining this celebration and opens the summer program Music of the Square, organizing the concert Classic I love! of the Choir of DKCB in collaboration with the Association of Music Artists of Serbia and DKCB. Concert will take place at the plateau in front of the Cultural Centre of Belgrade (by the fountains).
Sunday, 21st June at 12:00
Plateau in front of the Cultural Centre of Belgrade (by the fountains)
Classic I Love! – Choir of DKCB
Conductor: Nevena Ivanović
Collaborative Pianist: Ivana Šljivić
Program:
Georges Bizet
Street Boys March (Act I, Scene II) from the opera Carmen
Pyotr Ilyich Tchaikovsky
Once Upon a Dream, Waltz from ballet Sleeping Beauty
César Franck
Panis angelicus
Astor Piazzolla
Libertango
Ludwig van Beethoven
Ode to Joy from Symphony No. 9
Gioachino Rossini
Duetto buffo di due gatti
Frederic Chopin
Trough Night and Day, Etude in E major, Op. 10/3
Petar Konjović
Fatiše kolo vranjske devojke, from opera Koštana
Biographies: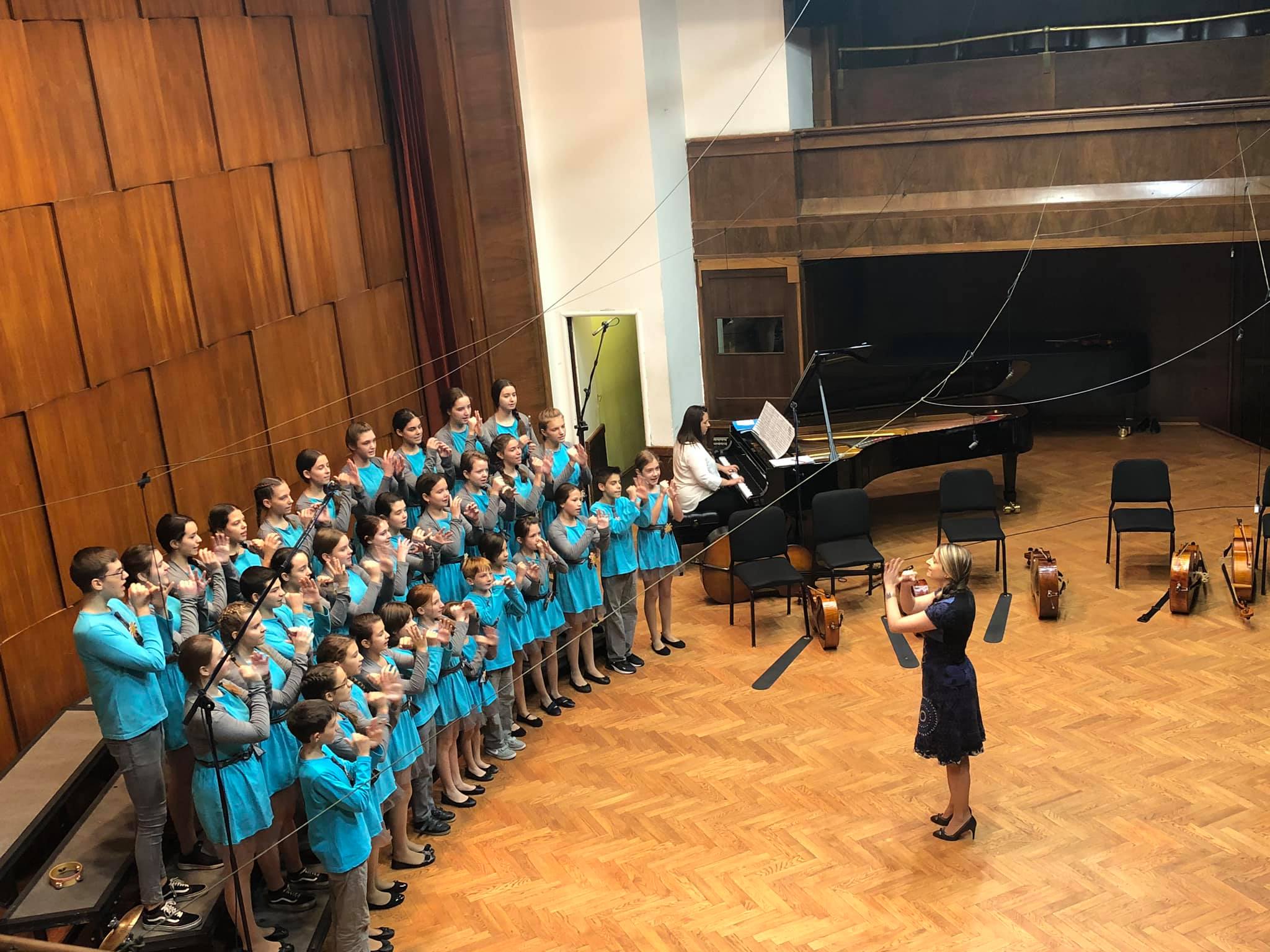 Choir of the Children's Cultural Center Belgrade gathers talented preschoolers and school children who demonstrate exceptional ability in singing, as well as creativity and love for music. This choir is characterized by good vocal technique, clean intonation, harmonious tone, but above all by musical sensitivity of the young performers. The choir's repertoire is versatile, including many different musical genres, starting from children's songs, soundtracks, classical music, folklore and traditional tunes, expanding to spiritual music, both by local and foreign authors.
In addition to numerous performances in different types of events and concerts, some of which are: Joy of Europe Festival; the Phoenix Boys Choir Concert guests; Easter and Christmas Concerts in Saint Sava Temple; Belgrade Children's Fairs; Open Heart Street; Saint Sava Academy, FEDEHO National Festival of children's choirs; Choirs among frescoes; Cirilo i Metodije Festival; Sound of Moscow Festival in Moscow, Russia; Magutnы Boža in Mogilev, Belarus; Youth Choir Festival, Nerpelt, Belgium; performing in France and Hungary,  as well as guests in various TV shows.
The CCCB Choir published it's first audio CD titled "Songs from around the world" in 2013, second CD "How to listen Mokranjac" was published in 2015 and third CD "Musicals" in 2017.
This choir is recognizable by acoustic concerts in renowned halls in Belgrade, Serbia – Kolarceva zadužbina, Sava Centar, Paviljon Zvijeta Zuzorić, DKCB, National Theater etc.
The choir's conductor is Nevena Ivanović, M.A. in choral conducting.