"Schime"
28.08.2020., 12:00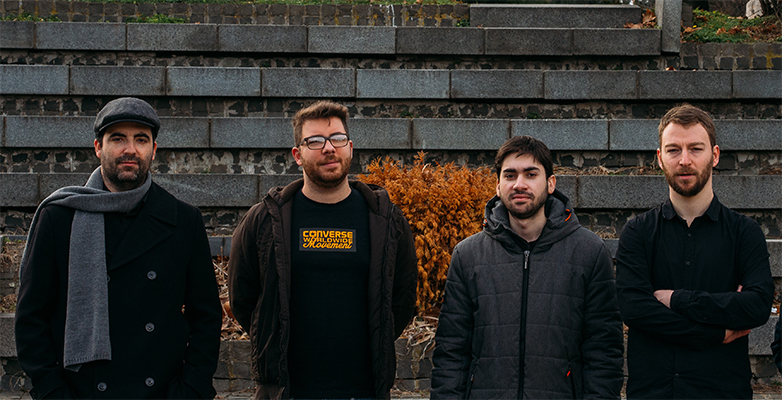 Band Schime was formed in Belgrade, Serbia in year 2015 by Predrag Milutinović (drums), Luka Ignjatović (alto saxophone) and Boris Šainović (double bass). From 2016 Schime started performing with forth member, piano player Sava Miletić.
From the very beginning the band was focused on performing original music written by band's saxophone player Luka Ignjatović. Apart from playing original music, influenced by contemporary jazz, traditional jazz and classical music, big part of Schime's playing is about collective improvisation and interaction. In order to understand and react better with each other Schime performed as much as possible, playing all over Belgrade and Serbia. As the music grew Schime was noticed by Metropolis Music Company from Belgrade and offered a contract to release an album. Schime's debut album "Do You Really Wanna Play?" was released in November of 2016 for Metropolis Music Company label. At the same time Schime started performing with forth member, piano player Sava Miletić. In this formation band started working on completely new music which they presented at Belgrade jazz festival. This performance attracted a lot of attention from members of jazz community and domestic and foreign jazz critics with rave reviews from legendary "Downbeat Magazine" and "All About Jazz".  After receiving such a positive response Schime Trio decided to include their forth member for their next album called "Visualisation" which they recorded in the beginning of year 2018 and released for UNIT Records (Switzerland). Album received four stars from famous Concerto Magazine review. Schime performed at  festivals such as "Jazz in Marsiac" (France), "Moers Festival" (Germany) and many more.
They will play concert on Friday, 28th August at noon in front of the Cultural Centre of Belgrade, as part of the program "Music of the Square" – summer stage of CCB.