Concert "Good Vibrations"
28.09.2020, 20:00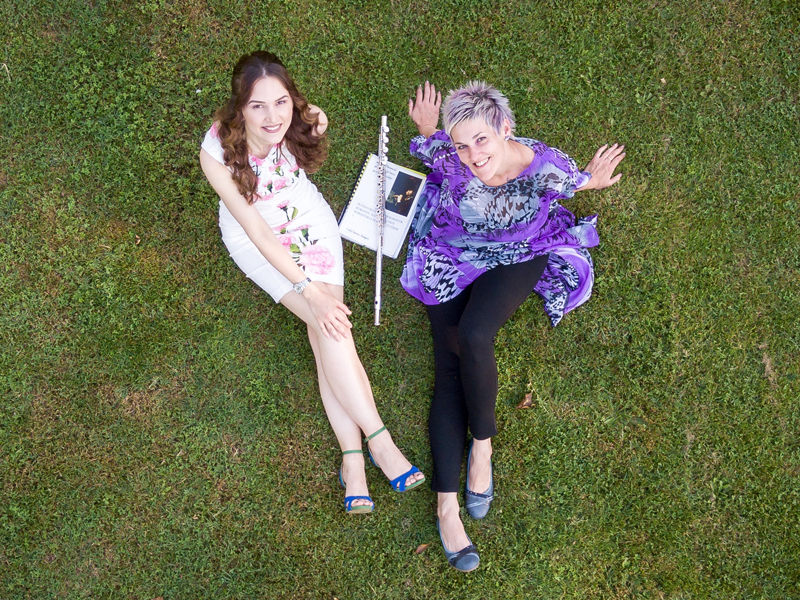 Flutist Sonja Čule and pianist Jovana Branković will play concert program titled "Good Vibrations" and perform for Belgrade audience best-known pieces for flute and piano.
Because of the health and safety guidelines for suppression of the epidemic, number of attendees in the Artget Gallery is reduced to 25, so it is important to book your seat by e-mail lidija.maric@kcb.rs or by phone 011 2622 058 till noon at the day of the concert.
Program:
Carl Philipp Emanuel Bach
First movement of Concerto for flute, strings & continuo in D minor, H. 484.1
I Allegro
Otar Taktakishvili
Sonata for flute and piano in C major
Allegro Cantabile
Aria: Moderato con moto
Allegro scherzando
Claude Debussy
Clair de lune from the Suite bergamasque, L. 75
Robert Dick
Lookout for flute alone
Ian Clarke
Hypnosis for flute & piano
Franz Doppler
Fantaisie hongroise, for flute & piano
We remind you that it is necessary to wear safety masks and to keep 1.5 meters apart from each other during your stay in the Cultural Centre of Belgrade.