16. Free Zone Film Festival / 6.11.
06.11.2020., 10:30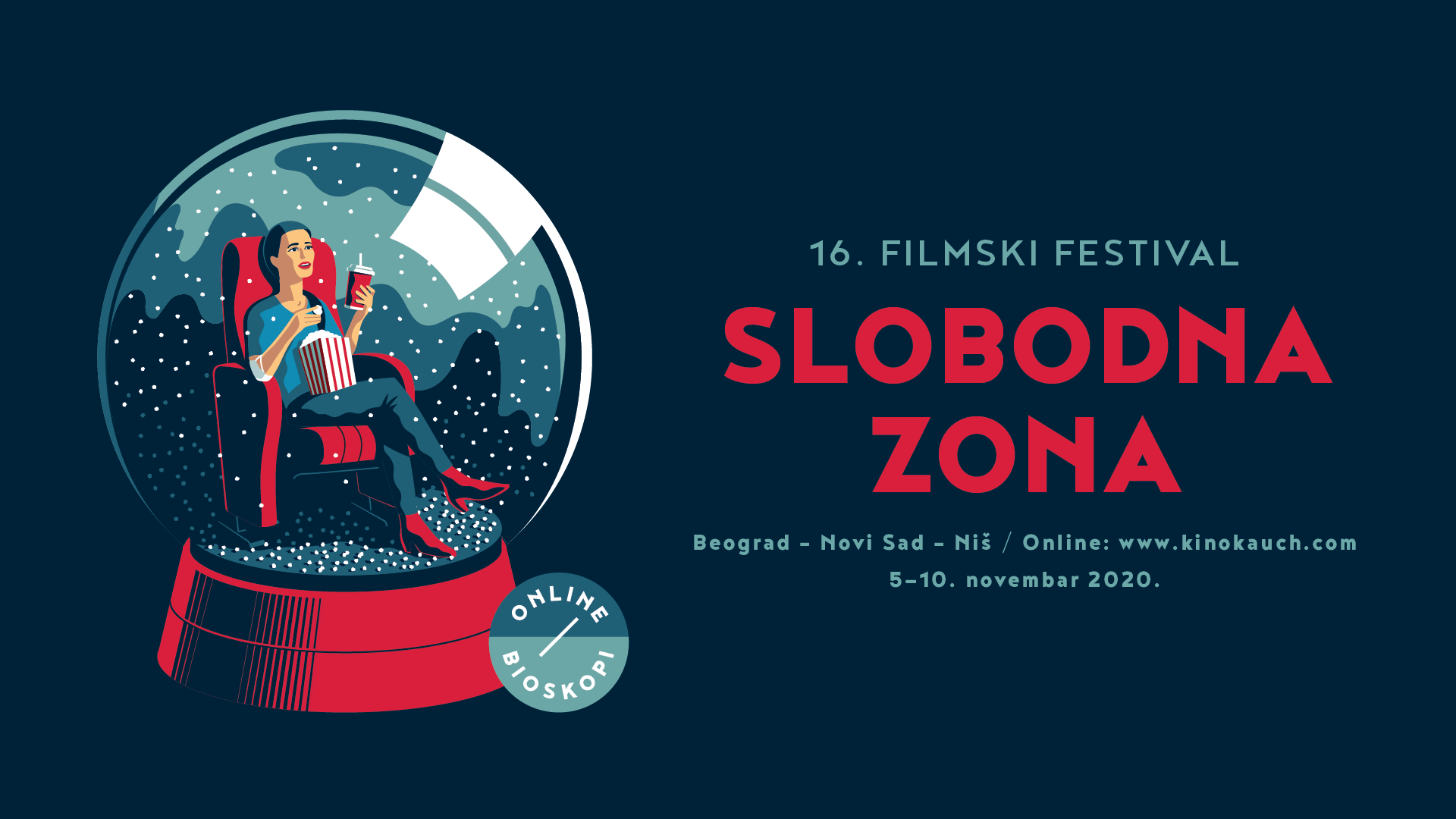 10:30 The Realm
Director: Rodrigo Sorogoyen
Country: Spain, France
Year: 2018.
Runtime: 142′
Language: Spanish
Cast:  Antonio de la Torre, Mónica López, Josep Maria Pou
Production: Tornasol, Artesmedia Cine, Trianera PC AIE
Website: https://www.latidofilms.com/film/the-realm/
Europe – Zone of Change
Synopsis
Manuel, an influential deputy secretary of a regional government who has everything going his way for making the leap into national politics, sees how his perfect life falls to pieces after news leaks of his involvement in a corruption ring with Paco, one of his best friends. While the media starts reporting the extent of the scandal, the party closes ranks and only Paco comes out unscathed. Manuel is expelled from the kingdom, singled out by public opinion and betrayed by those who had been his friends until only a few hours ago. Although the party wants him to bear full responsibility, Manuel refuses to fall alone. With the sole backing of his wife and his daughter, and caught in a spiral to survive, Manuel will see himself forced to fight against the machinery of corruption which has been well greased for years and against a party system in which the kings fall, but the kingdoms continue.
Director's biography
Rodrigo Sorogoyen studied film at the School of Cinematography and Audiovisual of the Community of Madrid and started his professional career as a screenwriter for TV series. At the age of 25, he co-helmed 8 Dates, his first feature. His next film, Stockholm (2013), funded by crowdfunding, won three awards at the Malaga Festival, three medals from the Círculo de Escritores Cinematográficos, one Feroz award (Best Film) and one Goya (Best New Actor). With May God Save Us, 2016 he won the Jury Prize for Best Screenplay in San Sebastian and the Goya for Best Actor (Roberto Álamo).
Festivals and awards :
London Film Festival 2018
San Sebastian International Film Festival 2018
Toronto International Film Festival 2019
13:00 Wildland + Future is Here I
Director: Jeanette Nordahl
Country: Denmark
Year: 2020.
Runtime: 89′
Language: Danish
Cast: Sandra Guldberg Kampp, Sidse Babett Knudsen, Joachim Fjelstrup
Production: Snowglobe Films
Selection 14+
Synopsis
Following the tragic death of her mother, seventeen-year-old Ida falls into the care of her estranged aunt Bodil and Bodil's three grown sons. Ida initially finds comfort in their home, which is filled with physical tenderness and a strong sense of unity. But the darker reality of her family's criminal way of life and toxic dynamics slowly pushes her to accept violence, addiction and intimidation as normal. It isn't until the situation spirals out of control that Ida realizes that love and violence have become impossible to separate. Doubting if she really belongs with this loyal, but dangerous matriarch and a brotherhood on the edge, Ida faces the same question that her mother once faced before her; just how far are you willing to go for your family?
Director's biography
Jeanette Nordahl graduated from the independent film school, Super16, in 2012 and her thesis film Waiting for Phil was nominated for a Danish Academy Award for Best Short film in 2013. While studying she worked as a second unit director and assistant director on acclaimed Danish films such as The Keeper of Lost Causes (2013), The Absent One (2014) and the multiple award winning TV series Borgen (2010). Her debut short film Nylon premiered as a Nordic Short Film Favourite, at Göteborg International Film Festival in 2016. Wildland is Jeanette's feature debut.
Festivals and awards :
Zurich Film Festival 2020
Berlin International Film Festival 2020
Reykjavik International Film Festival 2020
16:00 Epicentro (doc.)
Director: Hubert Sauper
Country: Austria, France
Year: 2020.
Runtime: 108′
Language: Spanish
Cast: Oona Chaplin
Production: Groupe Deux, KGP Filmproduktion, Little Magnet Films
International Selection
Synopsis
From world-renowned filmmaker Hubert Sauper — director of Sundance winner We Come as Friends and the Oscar-nominated Darwin's Nightmare — comes Epicentro, an immersive and metaphorical portrait of post-colonial, «utopian» Cuba, where the 1898 explosion of the USS Maine still resonates. This Big Bang ended Spanish colonial dominance in the Americas and ushered in the era of the American Empire. At the same time and place, a powerful tool of conquest was born: cinema as propaganda. In Epicentro, Sauper explores a century of interventionism and myth-making together with the extraordinary people of Havana – particularly its children, who he calls «young prophets» – to interrogate time, imperialism and cinema itself.
Director's biography
Hubert Sauper was born in Kitzbühel, Tyrolian Alps. Having spent his childhood in Austria, he then lived in Great Britain, Italy, the USA, Tanzania, Congo and South Sudan. His "homebase" since the mid 90s is France. He studied film directing partly in Vienna and Paris and graduated with excellence B. A. (Mag. art.). Sauper's socio-political and poetic films have been winning over 50 major international prizes, among them the awards at Venice Film Festival, Berlinale, Sundance, NY, the French (César), Austrian and European Academy Award. His documentary Darwin's Nightmare (2004) was nominated for an Oscar in the category Best documentary in 2006. As an actor he played in several shorts and two feature length films In The Circle of The Iris and Blue Distance.
Festivals and awards:
Grand Jury Prize – Sundance Film Festival 2020
Tel Aviv Documentary Film Festival 2020
CPH Dox 2020
18:30 Acasa, My Home (doc.)
Director: Radu Ciorniciuc
Country: Romania
Year: 2020.
Runtime: 86′
Language: Romanian
Cast: Gica Enache, Vali Enache, Rica Enache
Production: Manifest Film, HBO Europe, HBO Romania
Website: https://www.facebook.com/acasathefilm/
Balkan Horizons
Synopsis
For two decades, the Enache family—nine kids and their parents—lived in a shack in the wilderness of Bucharest Delta: an abandoned water reservoir, one of the biggest urban natural reservations in the world, with lakes and hundreds of species of animals and rare plants. When the authorities decide to claim back this rare urban ecosystem, the Enache family is evicted and told to resettle in the city—a reality they know nothing about. Kids that used to spend their days in nature have to learn about city life, go to school instead of swimming in the lake, and swap their fishing rods for mobile phones. Their identity has been questioned and transformed, along with their sense of freedom and family ties.
Director's biography
Radu Ciorniciuc co-founded the first independent media organization in Romania, Casa Jurnalistului. He works as a long-form writer and undercover investigative reporter, focusing on human rights, animal welfare, and environmental issues across the globe. His work has been published on Channel 4 News, The Guardian, and Al Jazeera and has received numerous international awards, including from Amnesty International, the Royal Television Society, and the Wincott Foundation.
Festivals and awards:
Special Jury Award for Cinematography – Sundance 2020
Best Feature-Length Documentary – Krakov Film Festival 2020
Human Rights Award – Sarajevo Film Festival 2020

21:00 This is Our Land
Director: Lucas Belvaux
Country: France, Belgium
Year: 2017.
Runtime: 117′
Language: French
Cast: Émilie Dequenne, André Dussollier, Guillaume Gouix
Production: Synecdoche, Artémis Productions
Europe – Zone of Change
Synopsis
Marine Le Pen was defeated in the French election that brought Emmanuel Macron to power, but her far right-wing party, with its nationalist, anti-immigrant platform, lives on to feed the fear and resentment that begot Donald Trump's election. This is Our Land is a fictionalized story of an attractive working-class single mother in the North of France who naively agrees to run for mayor, representing the Patriotic Bloc. With the help of a charming André Dussollier as the town's esteemed physician, the Populists' rhetoric seizes control of the minds of the electorate. With Catherine Jacob as the blonde-bobbed leader who never met an angry crowd she couldn't make angrier.
Director's biography
Lucas Belvaux (born 14 November 1961) is a Belgian actor and film director. His directing credits include The Trilogie, consisting of three films with interlocking stories and characters, each of which was filmed in a different genre. The three films are Cavale, a thriller; Un couple épatant, a comedy; and Après la vie, a melodrama. The Trilogie received the André Cavens Award. His film La Raison du plus faible was entered into the 2006 Cannes Film Festival. His film One Night was nominated for seven Magritte Awards, winning Best Screenplay. He also appeared as an actor in the film Merry Christmas (2005). He is the brother of Rémy Belvaux and Bruno Belvaux.
Festivals and awards:
Best Actress: Émilie Dequenne – Magritte Awards, Belgium 2018
Rotterdam International Film Festival 2017
Istanbul International Film Festival 2017