16. Free Zone Film Festival / 7.11.
07.11.2020., 10:30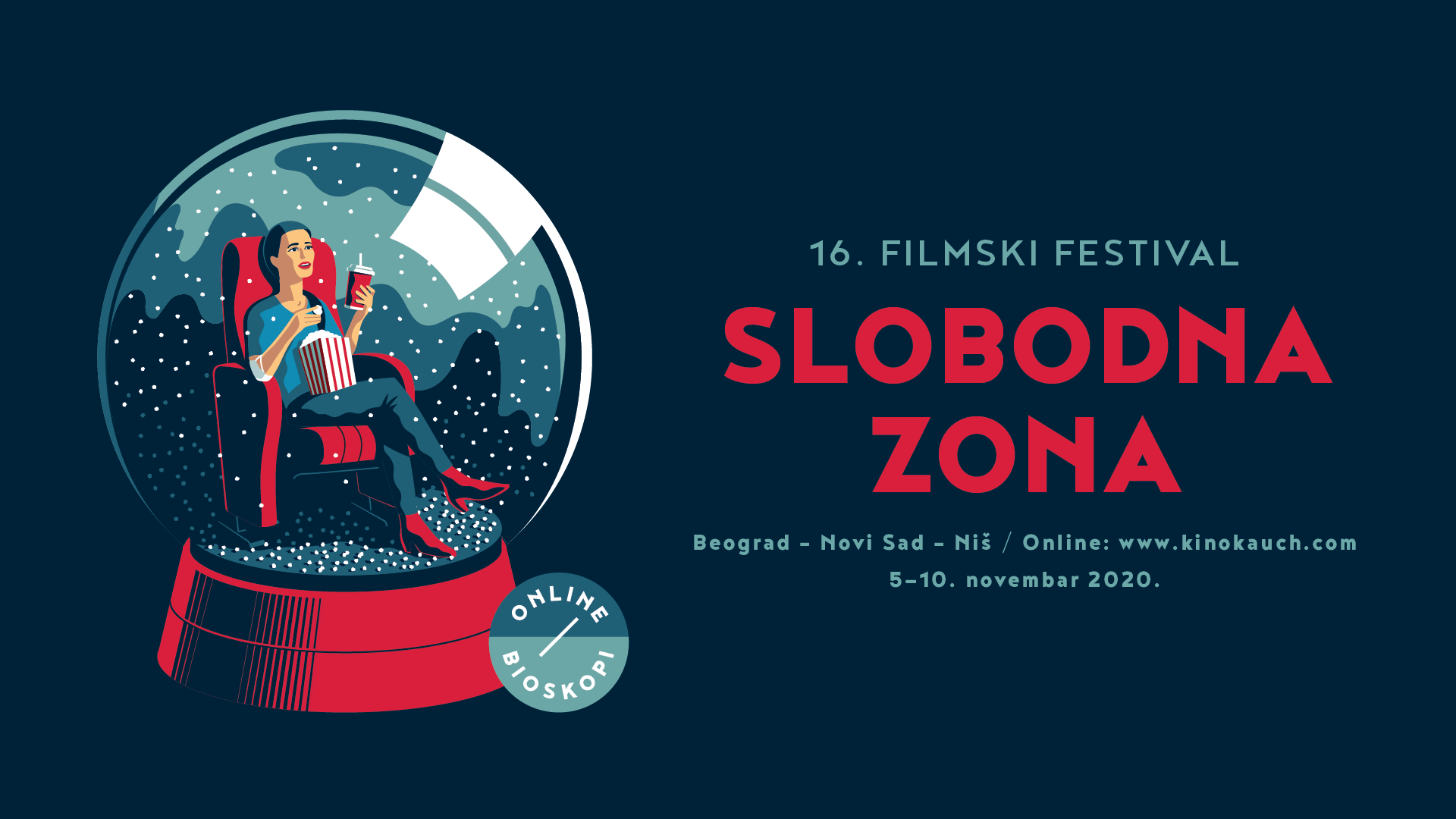 10:30 This is Our Land
Director: Lucas Belvaux
Country: France, Belgium
Year: 2017.
Runtime: 117′
Language: French
Cast: Émilie Dequenne, André Dussollier, Guillaume Gouix
Production: Synecdoche, Artémis Productions
Europe – Zone of Change
Synopsis
Marine Le Pen was defeated in the French election that brought Emmanuel Macron to power, but her far right-wing party, with its nationalist, anti-immigrant platform, lives on to feed the fear and resentment that begot Donald Trump's election. This is Our Land is a fictionalized story of an attractive working-class single mother in the North of France who naively agrees to run for mayor, representing the Patriotic Bloc. With the help of a charming André Dussollier as the town's esteemed physician, the Populists' rhetoric seizes control of the minds of the electorate. With Catherine Jacob as the blonde-bobbed leader who never met an angry crowd she couldn't make angrier.
Director's biography
Lucas Belvaux (born 14 November 1961) is a Belgian actor and film director. His directing credits include The Trilogie, consisting of three films with interlocking stories and characters, each of which was filmed in a different genre. The three films are Cavale, a thriller; Un couple épatant, a comedy; and Après la vie, a melodrama. The Trilogie received the André Cavens Award. His film La Raison du plus faible was entered into the 2006 Cannes Film Festival. His film One Night was nominated for seven Magritte Awards, winning Best Screenplay. He also appeared as an actor in the film Merry Christmas (2005). He is the brother of Rémy Belvaux and Bruno Belvaux.
Festivals and awards:
Best Actress: Émilie Dequenne – Magritte Awards, Belgium 2018
Rotterdam International Film Festival 2017
Istanbul International Film Festival 2017
16:00 Welcome to Chechnya (doc.)
Director: David France
Countrya: USA
Year: 2020.
Runtime: 107′
Language: Russian, Chechen, English
Cast: Olga Baranova, David Isteev, Maxim Lapunov
Production: BBC Storyville, Bertha Doc Society Journalism Fund, Maylo Films
Website: https://www.welcometochechnya.com/
International Selection
Synopsis
Welcome to Chechnya, directed by acclaimed writer and Oscar nominated director David France, shadows a group of brave activists risking their lives to confront the ongoing anti-LGBTQ campaign in the Russian republic of Chechnya. With unfettered access and a commitment to protecting anonymity, this documentary exposes these underreported atrocities, while highlighting an extraordinary group of people confronting deadly brutality.
Director's biography
David France, is an Oscar nominated filmmaker, bestselling author, and award-winning investigative journalist. His directorial debut, How to Survive a Plague, is hailed as an innovative and influential piece of storytelling and is regularly screened in university classrooms, and by community groups and AIDS service organizations. Appearing on over 20 "Best of the Year" lists, including Time and Entertainment Weekly, the documentary earned a GLAAD Award and top honors from the Gotham Awards, the International Documentary Association, the New York Film Critics Circle, the Boston Society of Film Critics, and the Provincetown Film Festival, among many others. How to Survive a Plague also garnered Oscar and Emmy nominations and a Peabody Award.
Festivals and awards :
Documentary Film Editing Award – Sundance Film Festival 2020
Amnesty International Film Prize, Activist Award – Berlinale 2020
Audience Award – Hot Docs Canadian International Documentary Festival 2020
18:30 Once Upon a Youth (doc.)
Director: Ivan Ramljak
Country: Croatia
Year: 2020.
Runtime: 78′
Language: Croatian
Cast: Ivan Ramljak, Marcela Skobal, Nevena Caklovic
Production: Academy of Dramatic Arts Zagreb
Website: https://www.facebook.com/ojednojmladostifilm/
Balkan Horizons
Synopsis
Thirteen years after the unexpected death of his best friend, the filmmaker tries to reconstruct his life and their relationship, using only the photographs and video materials which his friend shot back then. A film about the lost generation of Croatian youth at the end of the '90s, who are trying to find their identity in the aftermath of a devastating war.
Director's biography
Ivan Ramljak (born 1974) is a film critic, director and an independent curator. Since 2013 he has been curating a short film program called Short Tuesday at The Tuškanac cinema in Zagreb, and since 2016 he has been the artistic director of Tabor Film Festival. So far, he has directed nine shorts and one medium length film, four of those in collaboration with Marko Škobalj. His most successful film so far was the short documentary Islands of Forgotten Cinemas, 2016, which was screened on more than 40 international festivals and won 6 awards, including the FIPRESCI prize for Best Eastern European dox at goEast Film Festival in Wiesbaden. His first medium length documentary Home of the Resistance had a world premiere at Cinéma du Réelin 2018 and has been screened on a dozen international festivals since then. Once Upon a Youth is his first feature documentary.
Festivals and awards:
Best Balkan Documentary – Dokufest 2020
Grand Prix – Dani Hrvatskog Filma 2020
Open City Documentary Festival 2020
21:00 DNA
Director: Maïwenn
Country: France, Alegeria
Year: 2020.
Runtime: 90′
Language: French
Cast: Louis Garrel, Maïwenn, Marine Vacth
Production: Why Not Productions, Arte France Cinéma
International Selection
Synopsis
Summer in Paris, and the city is deserted. Neige regularly visits her beloved Algerian grandfather in his retirement home. It was Emir who raised her, and who offered protection from her toxic parents. She is surrounded by her extended family – brothers, sister, aunt, mother. Relations between them are difficult, rife with resentment and bitterness. Emir's death will escalate family tensions and trigger a profound identity crisis for Neige.
Director's biography
Born in 1976, Maïwenn began her career as a child actress. At 16, she had her first child with director Luc Besson, whom she met in 1991. Maïwenn is speculated to be the inspiration for the Mathilda character in Besson's 1994 film, Léon: The Professional. When their relationship ended, she returned to France and in 2006, she directed her first feature, the autobiographical Forgive Me. Her film Polisse won the Jury Prize at the 2011 Cannes Film Festival.
Festivals and awards:
Deauville Film Festival 2020
Cannes Film Festival 2020
Zurich Film Festival 2020