16. Free Zone Film Festival / 8.11.
08.11.2020., 10:30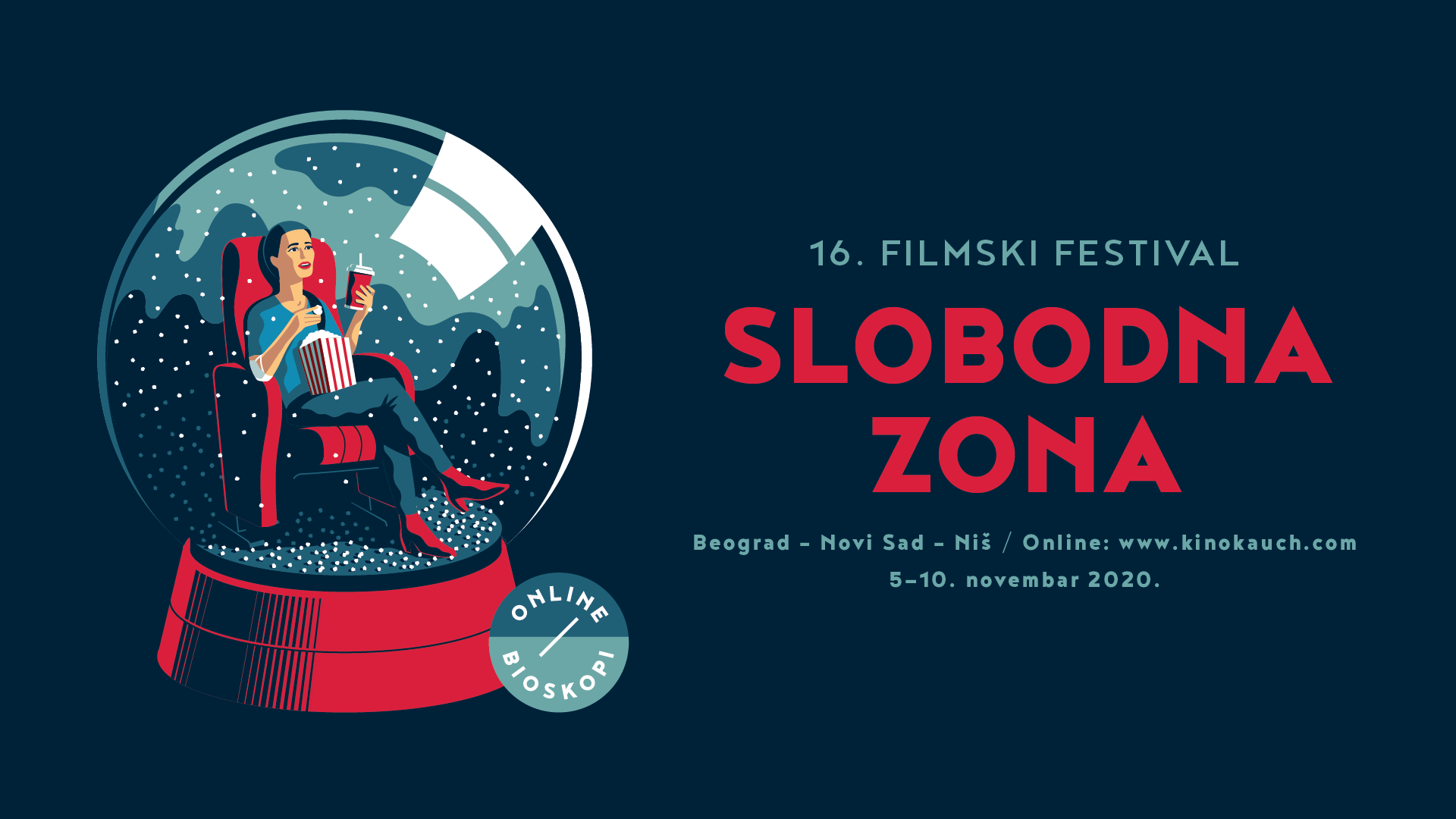 10:30 Compass Free Zone: Wood (doc.) + panel discussion
Directors: Michaela Kirst, Monica Lãzurean-Gorgan, Ebba Sinzinger
Country: Austria, Romania, Germany
Year: 2020.
Runtime: 96′
Language: English, Romanian, Russian, Chinese, Spanish
Cast: Sascha Von Bismarck, David Gehl, Julia Maria Urrunaga
Production: Wildart Film, 4 Proof Film, Filmtank
Website: https://www.wood.film/
Green zone
Synopsis
Illegal logging is a global business worth billions. Alexander von Bismarck, descendant of the Iron Chancellor and head of the Environmental Investigation Agency in Washington D.C., successfully pursues the machinations of the timber mafia worldwide – with dyed hair, a concealed camera and sound recording equipment. His primary concern isn't to expose a scandalous situation, but rather to promote a change in the consciousness of politics and civil society and to bring about a new code of conduct for the global economy and consumers. Wood is an environmental thriller that draws its tension from sad everyday reality.
Director's biography
Monica Lăzurean-Gorgan was the delegate producer of Adina Pintili's Golden Bear Winner Touch Me Not. With her newly established company Manifest Film, she produced Acasa, My Home, which won an award at Sundance 2020. She also successfully directed A Mere Breath (2016), which won Best Documentary at Let's Cee Film Fest and in Sarajevo.
Michaela Kirst worked for many years as a journalist in New York and has headed the Berlin office of Sagafilm since 2011. She realizes documentaries for TV and cinema as director and/or producer. Her films like Disgustingly Healthy, Brown Babies – Germany's Lost Children or Crime Scene Rain Forest have won many awards.
Ebba Sinzinger is a producer, scriptwriter and director. Films she produced and coproduced like Brothers of The Night and Domaine by Patric Chiha, The Forgotten Space by Noël Burch and Allan Secula or Pianomania, have won awards in Berlin, Venice and Locarno. For her directorial work, she received the Upper Austrian Cultural Award for Film in 1997.
Festivals and awards 
CPH:DOX, F:act Award Competition 2020
Hot Docs, World Showcase 2020
Transilvania International Film Festival 2020
16:00 The Mole Agent (doc.)
Director: Maite Alberdi
Country: Chile
Year: 2020.
Runtime: 84′
Language: Spanish
Cast: Sergio Chamy
Production: Micromundo Producciones, Motto Pictures, Sutor Kolonko
Website: www.imdb.com/title/tt11394298
Europe – Zone of Change
Synopsis
Sergio is a Chilean spy. Sort of. At least, he is offered the role of one after a casting session organized by Detective Romulo, a private investigator who needs a credible mole to infiltrate a retirement home. Romulo's client, the concerned daughter of a resident, suspects her mother is being abused and hires him to find out what is really happening. However, Sergio is 83, not 007, and not an easy trainee when it comes to technology and spying techniques. But he is a keen student, looking for ways to distract himself after recently losing his wife. What could be a better distraction than some undercover spy action? While gathering intelligence, Sergio grows close to several residents and realizes that the menacing truth beneath the surface is not what anyone had suspected.
Director's biography
Maite Alberdi studied Film and Aesthetics at the Universidad Católica de Chile. She is a writer-director who has developed a highly particular style that achieves an intimate portrayal of the characters she works with through everyday stories in small-scale worlds. She has directed The Lifeguard (2011), Tea Time (2015), I'm Not from Here (2016), and The Grown-Ups (2016). In 2013 she was selected as a Global Shaper by the World Economic Forum, and in 2018 she became a member of the Academy of Motion Pictures Arts and Sciences.
Festivals and awards
Sundance Film Festival 2020
Karlovy Vary International Film Festival 2020
Audience Award – San Sebastian Film Festival 2020
18:30 Glory to the Queen (doc.)
Director: Tatia Skhirtladze, co-director: Anna Khazaradze
Country: Austria, Georgia, Serbia
Year: 2020.
Runtime: 82′
Language: Georgian, Russian, Serbian, English, German
Cast: Nona Gaprindashvili, Nana Ioseliani, Nana Alexandria
Production: berg hammer film, AMOUR FOU Vienna, 1991 Productions, Playground produkcija
Website: www.facebook.com/GlorytotheQueen
Women line
Synopsis
During the Cold War, the four legendary female chess players from Georgia revolutionized women's chess across the globe, and became Soviet icons of female emancipation. Glory to the Queen reveals their interwoven biographies and is both – a rare look into the present lives of chess stars Nona Gaprindashvili, Nana Alexandria, Maia Chiburdanidze and Nana Ioseliani, as well as a chronicle of their lasting legacy.
Director's biography
Tatia Skhirtladze, a visual artist and filmmaker living in Vienna and Tbilisi. She received her degree in Art Education in Georgia and Austria and her degree in Fine Arts in the Netherlands. Since 2011, she has worked as a senior artist at the University of Applied Arts Vienna. Her work oscillates between visual arts and film, with a focus on both site-specific art and long-term mix media projects, shown at many national and international venues. Tatia also conducts educational workshops focused on audio-visual art practice. She is the inventor and co-developer of "Mobile Pictures Project", a film education module using mobile phones.
Festivals and awards
CinéDOC Tbilisi International Film Festival 2020
CinEast Film Festival, Luxembourg 2020
21:00 Sundays (doc.)
Director: Alethea Avramis
Country: Greece, France
Year: 2020.
Runtime: 80′
Language: English
Cast: Alethea Avramis, Tom Avramis, Toula Avramis
Production: Heretic
Balkan Horizons
Synopsis
After thirty years of serving as a Greek Orthodox priest in the US, Tom Avramis, a man known in the community for his charismatic personality and dynamic speaking abilities, unexpectedly decides to leave the priesthood. When a video-diary from the past is discovered, in which Tom confesses to himself the deeper thoughts, burdens and doubts he experienced being a spiritual leader, the story begins to unfold. It is only when Tom's daughter, Alethea, turns the camera on him that secrets about his past and present are revealed. Piecing together Tom's life, Sundays provides access into the mind and perspective of a priest – a role that is so public in nature but whose private world is rarely explored. This is the existential journey of a seemingly happy and fulfilled man, told through his daughter's eyes; a deeply personal, yet universal story about truth, family, identity and hope.
Director's biography
Alethea C. Avramis is a creative who works at the intersection of experiential and interactive content, and traditional filmmaking. She is currently an LA-based content director for immersive entertainment company Meow Wolf. Alethea was on the producing team of the award-winning VR series Gloomy Eyes narrated by Colin Farrell and released on Oculus in May 2020. In 2018, she was on the producing teams of the Sundance and Tribeca VR official selections BattleScar, narrated by Rosario Dawson, and the three part series SPHERES: Songs of Spacetime, narrated by Jessica Chastain and Patti Smith and co-produced with Darren Aronofsky. SPHERES made history at Sundance 2018 as the first-ever VR project to be acquired in a 7-figure deal by a private investor. Her work has been screened at the world's major film festivals: Venice, Sundance, SXSW, and Cannes.
Festivals and awards
Thessaloniki Documentary Festival 2020
Aegean Docs International Film Festival 2020