16. Free Zone Film Festival / 9.11
09.11.2020., 10:30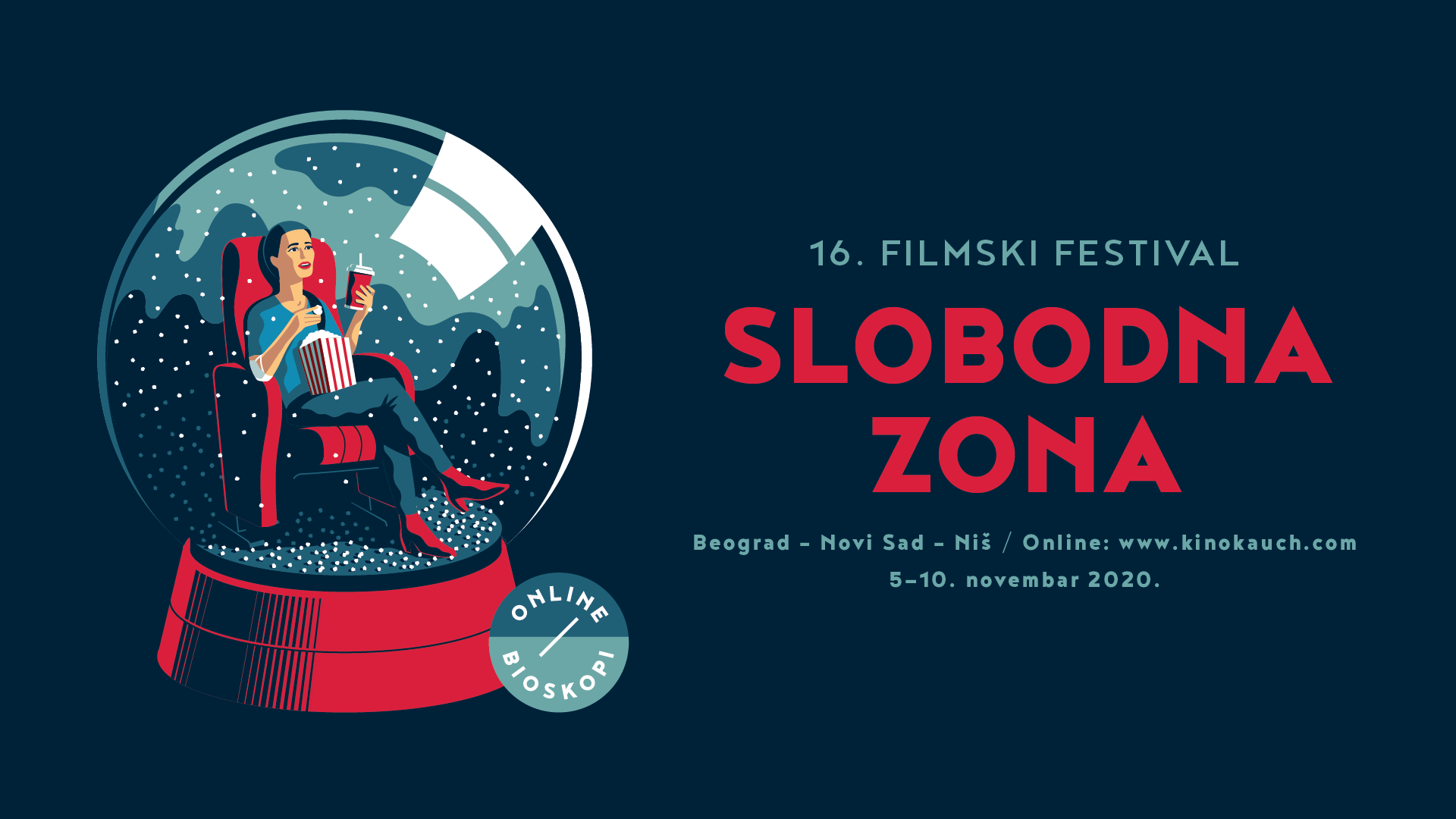 10:30 Compass Free Zone: Milestones (doc.) + panel discussion
Director: Jelena Radenović
Country: Serbia, Belgium, UK
Year: 2019.
Runtime: 62′
Language: Serbian, English
Cast: Miodrag Živković
Production: Fini Šnit Production
Website: https://www.facebook.com/Milestones
Tito's Legacy
Synopsis
Milestones is a documentary on monumental memorials erected during the period of socialism on the territory of the former Yugoslavia. The basic intention of the film is to demonstrate, on the example of the monument, that true art will remain, find its way to the audience and survive the shift of ideologies and political systems. Monuments are at the same time symbols of the suffering and man's struggle for freedom, for a better and brighter future. The sculptor prof. Miodrag Zivkovic, the author of the monuments at Kadinjaca, Tjentiste, Kragujevac, testifies about how some of the most important monuments were created and how it was to create during this period. These are abstract constructions, devoid of ideological symbols (sickle, hammer) and a cult of personality very present in the monumental sculpture of other socialist countries. Their form and design are modern, even futuristic, visionary, while their technical side is impressive.
Director's biography
Jelena Radenovic was born in Belgrade in 1979. She graduated acting from The Academy of Arts in Belgrade. For several years she worked as a journalist and editor of TV shows aired on television channels Studio B and B92. She currently works at the Film School Focus at Kolarac where she teaches acting in film and television. Turning Point, a documentary which premiered in October 2015, was her directorial debut. This film was supported by the TEMPUS foundation — a European Union program that supports young artists. Jelena also makes dedicated short films for UNTF (the UN Trust Fund to End Violence against Women) on women's rights organizations around the world.
Festivals and awards 
Free Zone Film Festival 2019
Underhill Fest 2020
South East European Film Festival 2020
13:30 Rocca Changes the World (fic.) + Future is Here II
Director: Katja Benrath
Country: Germany
Year: 2019.
Runtime: 101′
Language: German
Cast: Luna Maxeiner, Caspar Fischer Ortmann, Luise Richter
Production: Relevant Film GmbH, Warner Bros. Film Productions Germany
Selection 14+
Synopsis
Brave, funny, and one of a kind – that's Rocca. Although only eleven, she lives on her own, with her squirrel. Her dad is "watching" her from the above – he is an astronaut. For the first time in her life, Rocca is attending a normal school. There, her carefree and non-conformist way of life instantly stands out as she fearlessly confronts the class bullies. All the while, she is also attempting to win over her grandmother's heart. With never-ending optimism Rocca proves together with her new friends, that even a child has the power to change the world.
Director's biography
Katja Benrath graduated in Singing and Acting in Vienna and holds an MA from Hamburg Media School. Her graduation film, Watu Wote, received the Student Academy Award for Best International Narrative Film. Rocca Changes the World is her first feature.
Festivals and awards 
Gryphon Award – Best Film, Giffoni Film Festival 2019
Best Children's Film – German Film Awards 2019
16:00 Miracle Milk (fic.)
Director: Igor Simić
Country: Serbia
Year: 2019.
Runtime: 14′
Language: Serbian, Russian, Arabic, English
Cast: Nikola Đuričko, Ana Mandić, Marko Grabež
Production: Demagog studio, Film Road Production
Website: https://igorsimic.com/Miracle-Milk
Balkan Horizons
Synopsis
The Serbian political stage in seven short chapters.
Director's biography
Igor Simic (1988) graduated from Columbia University, New York, with a double-major in Film studies and Philosophy. Igor entered the world of film and art with his short film The Thinker in the Supermarket, which premiered at the Edinburgh International Film Festival, and won the first prize at Art.Fair Cologne. With an international team in Paris, Igor made a short satirical film Our Guardians [a little homage], which was exhibited at the B3 Biennial of the Moving Image in Frankfurt. He also led Demagog studio in developing two award-winning satirical video games, Crisis Expert (about economic experts) and Children's Play (kids work in a factory).
Festivals and awards
Balkan Panorama Film Festival 2020
One of Us (doc.)
Director: Đuro Gavran
Country: Croatia
Year: 2020.
Runtime: 51′
Language: Croatian
Cast: –
Production: Pipser
Website: https://jednaodnas.com/
Balkan Horizons
Synopsis
The classmates have gathered for their 15th high school reunion, reminiscing about their high school adventures. As the evening progresses, different dinner courses and drinks are brought out and the conversations become more open, yet there is one topic that everyone keeps avoiding, until the alcohol encourages them to mention the shocking letter they have all received. The letter is a torturous confessional of one of their former classmates in which she reveals the brutal abuse she endured as a child and during high school. The film follows a group of people who over the course of one evening try to find a way to discuss the realization that has shaken them to their core.
Director's biography
Đuro Gavran (1982, Bjelovar) gained the Master's Degree in Documentary Direction at the Academy of Dramatic Art in Zagreb, as well as Design at the Graphic College, University of Zagreb. He is the author of around ten documentaries and two experimental films. His film The Verdict debuted at the Rotterdam Film Festival, after which it was shown at around 30 national and world festivals, winning a number of awards. The film, 4,7 won the Great Seal in the regional competition at ZagrebDox in 2016 and author's last film News from Laayoune has received special mention by the Václav Havel Jury at One World Film Festival in Prague. He works for HRT as an associate in the documentary, children's and scientific program.
Festivals and awards
Sarajevo Film Festival 2020
Special Mention – ZagrebDox 2020
18:30 Gagarine (fic.)
Director: Fanny Liatard, Jérémy Trouilh
Country: France
Year: 2020.
Runtime: 97′
Language: French
Cast: Alseni Bathily, Lyna Khoudri, Jamil McCraven
Production: Haut et Court
Website:www.totem-films.com/films/gagarine
Europe – Zone of Change
Synopsis
Yuri, 16, has lived all his life in Gagarine Towers, a vast red brick housing project on the outskirts of Paris. From the heights of his apartment, he dreams of becoming an astronaut. But when plans to demolish his community's home are leaked, Yuri joins the resistance. With his friends Diana and Houssam, he embarks on a mission to save Gagarine, transforming the estate into his own "starship" – before it disappears into space forever.
Director's biography
Before making their first film, Fanny and Jeremy studied together at the School of Political Science in Bordeaux. They switched to filmmaking later through traveling and meeting people who made the dream more accessible. In 2014, they won a screenwriting contest that allowed them to make their first short, Gagarine, which screened at numerous festivals (Message to Man, Flickerfest, Sundance Channel). Then came La république des enchanteurs (Palm Springs, Clermont-Ferrand) and Chien Bleu (César Award nomination 2020, UniFrance International Critics Award). Gagarine, their debut feature, evolved out of their first short with the inhabitants of this rapidly-changing swath of Paris housing projects.
Festivals and awards
Cannes International Film Festival 2020
Zurich Film Festival 2020
Filmfest Hamburg 2020
21:00 Never Rarely Sometimes Always (fic.)
Director: Eliza Hittman
Country: USA, UK
Year: 2020.
Runtime: 101′
Language: English
Cast: Sidney Flanigan, Talia Ryder, Théodore Pellerin
Production: Pastel, BBC Films, Mutressa Movies, Tango Entertainment
Website: http://neverrarelyfilm.com/
International Selection
Synopsis
An intimate portrayal of two teenage girls in rural Pennsylvania. Faced with an unintended pregnancy and a lack of local support, Autumn and her cousin Skylar embark on a brave, fraught journey across state lines to New York City.
Director's biography
Eliza Hittman is an award-winning filmmaker, born and based in Brooklyn, N.Y. Her latest film Never Rarely Sometimes Always premiered in the U.S. Dramatic Competition section at the 2020 Sundance Film Festival, where it received a special jury award. The film had its international premiere in competition in the Berlin Film Festival. Beach Rats, her second feature film, premiered in the U.S. Dramatic Competition at the 2017 Sundance Film Festival, where she won the Directing Award. It premiered internationally at Locarno Film Festival and was a New York Times Critic's Pick.
Festivals and awards 
Silver Bear Grand Jury Prize – Berlinale 2020
Special Jury Prize for Neorealism – Sundance 2020
TVE Otra Mirada Award – San Sebastián Film Festival 2020