17th International Festival "Harpsichord, Living Art": JOVANA TOPALOV / BOJANA DIMKOVIĆ
16.11.2020., 19:30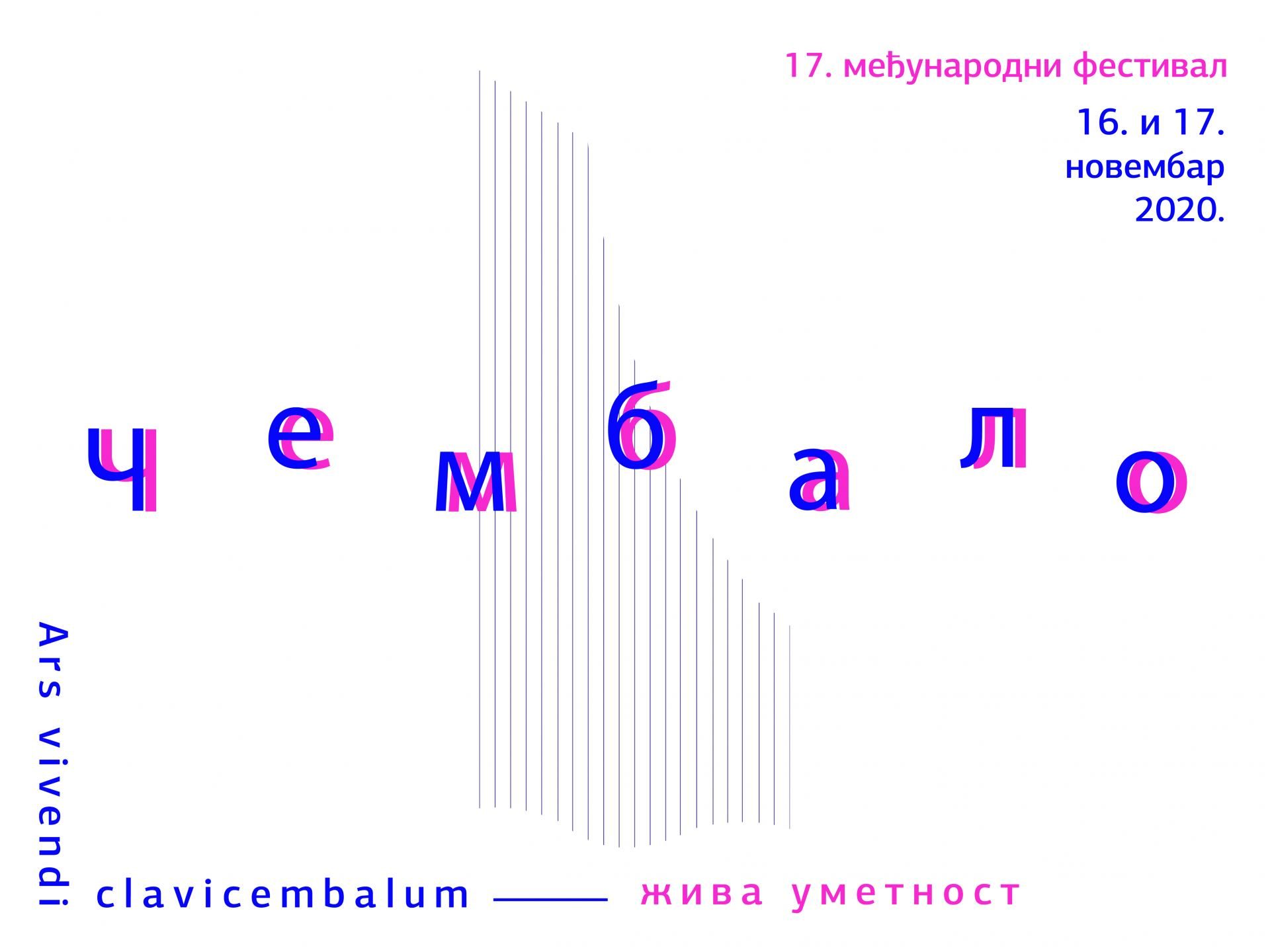 On its first evening, the Festival brings two harpsichordists who have been active on Belgrade stages for more than 10 years. At the 17th edition of the Festival, organized under specific conditions, they will present program concepts based on their committed research. Jovana Topalov dedicated her concert to the musical friendship of Johann Jakob Froberger and Louis Couperin, and Bojana Dimković highlights the neglected opus of composers of the second half of the 18th century.
Monday, 16th November at 19:30
FIRST EVENING OF THE FESTIVAL
Amis à Paris – musical friendship of Johann Jakob Froberger and Louis Couperin
JOVANA TOPALOV, harpsichord
Women composers in the second half of the 18th century
BOJANA DIMKOVIĆ, harpsichord
Because of the health and safety guidelines for suppression of the epidemic, number of attendees in the City Hall is reduced to 50, so it is important to book your seat by e-mail lidija.maric@kcb.rs or by phone 011 2622 058 till noon at the day of the concert.
First part
Amis à Paris – musical friendship of Johann Jakob Froberger and Louis Couperin
JOVANA TOPALOV, harpsichord
Johann Jakob Froberger (1616–1667), a German composer and keyboard virtuoso, Frescobaldi's student and a chamber musician at the Viennese court, after many years of traveling across Europe, arrived in Paris in the autumn of 1650. The same year, Louis Couperin (1626–1661) left his civil service in the province and, on the recommendation of the royal harpsichordist Jacques Champion de Chambonnieres who recognized his extraordinary talent, went to Paris. The sojourn in the same musical circles connected the composers' artistic sensibilities, which brought up the specific expression guided by humanistic ideas and musical rhetoric. Froberger, with the texture of free allemandes and lamentations, and Couperin with his non-metric preludes, give the performer a musical expression that must live and be transformed in the moment, similar to a skilled narrator conjuring up another, imagined world.
Free flow guided by musical-rhetorical gestures inspires abstract communication between emotional content and ambience, and whose ultimate goal is to take a listener away from the real environment and lead them into a state of creative contemplation.
Program:
Johann Jakob Froberger (1616–1667)
Partita in E minor, FbWV 627
Allemande
Courante
Sarabande
Gigue
Louis Couperin (1626–1661)
Suite in D minor
Prelude non mesuré
Allemande
Courante
Sarabande
Canaries
La Pastourelle
Chaconne
Johann Jakob Froberger
Partita in A minor, FbWV 630
Plainte faite à Londres pour passer la Mélancholie
Courante
Sarabande
Gigue
Louis Couperin
Tombeau de Mr de Blanchrocher par Mr Couperin

Johann Jakob Froberger
Affligée et Tombeou Sur la Mort de Monsieur Banchrocher, faite à Paris, et se joüe bien lentement et à la discretion, FbWV 632
Biography: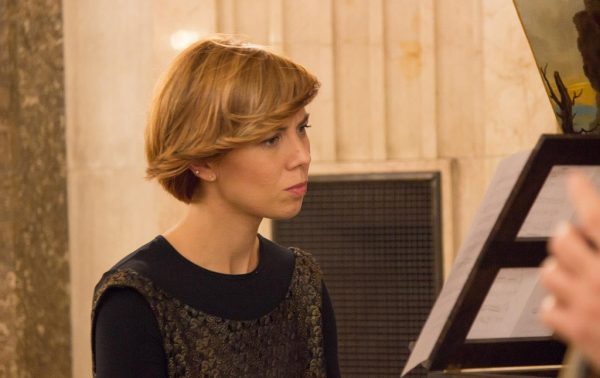 Jovana Topalov is a harpsichordist from Belgrade. She finished bachelor studies of harpsichord and piano at the Faculty of Music in Belgrade, after which she obtained her master's degree in early music and harpsichord at UIUC, School of Music (USA). She successfully completed the PhD at the Faculty of Music in Belgrade in 2018.  A significant role in her professional development was participation in baroque master classes, workshops and festivals, which enabled her to collaborate with prominent artists such as Jory Vinikour, Siegbert Rampe, Davitt Moroney, Frederick Haas, Ruben Dubrovsky and Aline Zylberajch. Jovana won the Austrian Baroque Academy scholarship several times, and in 2011 she was awarded with the Special Award for Excellence by the same institution. Since 2012, she has been a permanent member of the Belgrade Baroque ensemble, which based its interpretations of 17th and 18th century music on historically informed practice. The ensemble has performed in the country and abroad, and is the initiator of several projects in the field of music culture. As a solo performer, Jovana's aim is to bring the sound of the harpsichord closer to the audience and present the broadness and beauty of the repertoire for this instrument, whilst as a member of the Belgrade Baroque ensemble she dedicates her work to the promotion of 17th and 18th century chamber music.
Second part
Women composers in the second half of the 18th century
BOJANA DIMKOVIĆ, harpsichord
Through the lens of a performer, the second half of the Eighteenth century represents a fascinating period urging us to find answers regarding musical styles and performance practice. For this recital, Bojana Dimković has attempted to reminisce on the wealth of musical ideas and directions that coexisted in this moment in history and all through the selected yet neglected repertoire by women composers. The audience will have the rare opportunity to hear pieces which are meant to reexamine the idea about female creativity as a mere distraction.
Program:
Elisabetta de Gambarini (1731-1765)
Menuet and variations, Op. 2
Marianne von Martinez (1744-1812)
Sonata in A major
Allegro: Rondo
Adagio
Tempo di Menuetto
Marianna fon Auenbrugger (1759-1782)
Sonata in E flat major
Moderato
Adagio
Rondo Allegro
Cecilia Maria Barthelemon (1767-1859)
Sonata in G major Op. 3 (dedicated to J. Haydn)
Allegro vivace
Adagio
Rondo alla hornpipe
Biography: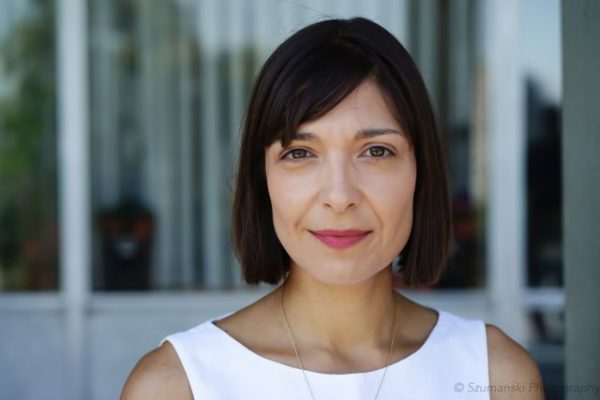 Bojana Dimković leads a versatile career as a concert pianist, harpsichordist and lecturer. She holds a position at the University of Niš Faculty of Arts and is in great demand as a chamber music partner. Concert engagements include performances in the UK, Serbia, Slovenia, Montenegro, Italy, Republic of Ireland, Norway and Island. She has performed at Wigmore Hall, Royal Festival Hall, St. John's Smith's Square, St. Martin-in-the-Fields and Buckingham Palace. She has participated at the Cheltenham Festival, London City, Oxford Lieder, Tudeley, Hampstead/Highgate, Steve Reich and London Handel festivals and is a regular guest at major festivals in Serbia.
As a soloist Bojana appeared with Die Kölner Academy, Radio Television Serbia Symphony Orchestra, St. George Strings, The Early Music Experiment, Ensemble Metamorphosis and New Trinity Baroque. As a chamber musician and continuo player she regularly collaborates with Sasha Mirkovic & Ensemble Metamorphosis, The Makris Orchestra, New Belgrade Opera and Camerata Serbica. She is a staff accompanist for masterclasses of the Belgrade Baroque Academy and the Austria Barock Academy.
As an active promoter of new and neglected repertoire, Bojana is a founding member of the Szumanski/Dimkovic duo with baritone Krzysztof Szumanski. Their recording of Sergei Bortkiewicz's complete song cycles (Orphée Classics) is the first of its kind and has been met with great critical acclaim when it appeared. Furthermore, in the past few years she has been involved in world premieres of over thirty works of living composers, many of which were dedicated to Miloševic/Dimković cello and piano duo.
Bojana is a previous holder of the Henry Richardson Award (Musicians' Benevolent Fund), a Wall Trust scholar, winner of the Petar Konjović competition and finalist of the Kathleen Ferrier Awards, Royal Overseas League (category collaborative pianist), Torneo Internazionale di Musica, Broadwood Harpsichord Competition, Concorso Internazionale di Musica Citta di Stresa and Councours international de piano Nikolai Rubinstein.
As a young pianist she won prizes at many national and international competitions in her home country Serbia. At the age of 16 she received a scholarship to study music at the prestigious Purcell School for music talents in London. She graduated in solo piano at the Guildhall School of Music and Drama and subsequently obtained a Master degree, Artist Diploma and postgraduate degree in chamber music and historical performance. She completed her Doctoral degree in 2017 at University of Belgrade's Faculty of Music.
Her pedagogical career initially started at London's Guildhall School of Music and Drama with two Fellowships within the Piano and the Historical Performance department. She was engaged as a Piano Associate and accompanist at Dr Vojislav Vučković school for music talents in Belgrade, The University for Fine Arts in Belgrade, New Belgrade Opera and for numerous masterclasses.
Bojana has recorded for many radio and television programmes for Radio Belgrade 1 & 2 and TV channels RTS 1, RTS 2 and RTS Digital. She is on the Editorial Board of the journal Facta Universitatis: Visual Arts and Music, a member of the Board of Directors of Belgrade Baroque Academy and a member of Association of Music Artists Serbia (UMUS).