Branko Milisković DELUSIONS
12.11.2020-03.12.2020, 12:00-20:00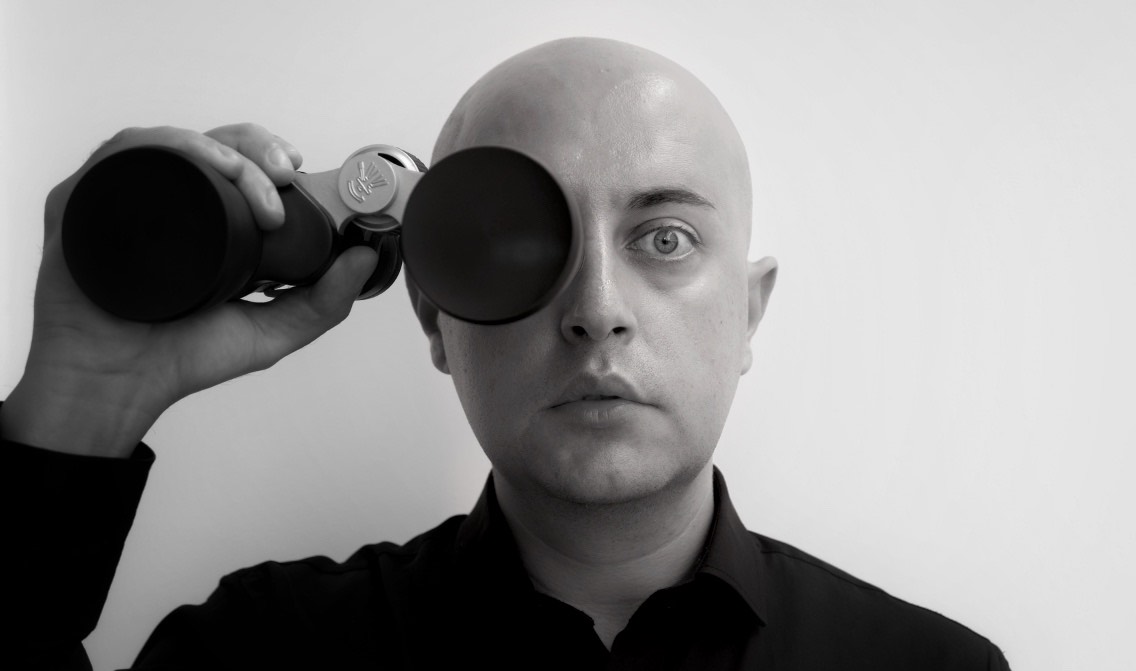 Branko Milisković
DELUSIONS
Gallery Podroom
Trg republike 5/-I
12.11 – 3.12.2020.
Curator: Katarina Kostandinović
Associates: Lana Pavkov, Milica Drinić
Exhibition programme:
Thursday, November 12 18:00 – 20:00
Live installation
"Delusions" are directed moving images which refer to the past, present and uncertain future. They reveal raw feelings and question stories that we tell ourselves, our obsessions, desires, which are on the border between reality and fantasy. This is perhaps the most intimate work of Branko Milisković so far and a depiction of his inner mental habitat that becomes a projection of the hidden desires, fantasies and delusions rooted deep in our subconscious.
Branko Milisković's art is theatrical, conceived through carefully constructed stage personas that are created by combining text, playing with words and images. His performances are highly aestheticized and often on the border between theater, opera and performance. By comparing the exhibition setting made up of moving images with the theater, we see ourselves on the stage, wandering, facing a bodily experience and an "imagined" world of memory and longing. The conceptual "world" of the exhibition is manifested through images in physical relation and mutual connection, and the presented images are not mimesis, but simulation. "Delusions" are an installation that is performative and declarative, it calls for interaction, for creating your own story and for confession. "Delusions" seem like a lucid projection of illusions, fantasized realities, obsessions, everything that is formed as daydreaming, reverie or radiant, sincere meditation when it comes to the short-term pleasures and permanent pains of existence.
Branko Milisković (b.1982, Belgrade, Serbia) studied at the Faculty of Fine Arts in Belgrade in the class of Professor Mrđan Bajić at the Department of Sculpture. He completed his BFA studies at the Royal Academy of Art in The Hague, the Netherlands, and graduated from the Department of 3D. From 2010 to 2012 he completed his MFA studies at the Hochschule fur Bildende Kunste in Hamburg in the class of Professor Jean Faust at the Department of Extended Media. Since 2005, Branko Milisković has been working in the field of live performance, modern theater and opera, cabaret, radio, photography and film. Branko Milisković lives in Belgrade and has had his performances, lectures and exhibitions in Italy, Germany, Belgium, Serbia, Bulgaria, Croatia, Poland, Israel, Russia, the Netherlands, Switzerland, Finland, Norway, Great Britain, Canada and the United States.
In 2019, Milisković's performance APPOINTED became part of the October Salon Collection and the first ephemeral work purchased by the Ministry of Culture and Information of the Republic of Serbia.