Concert – "Flute Music by Serbian Composers"
08.02.2021., 20:00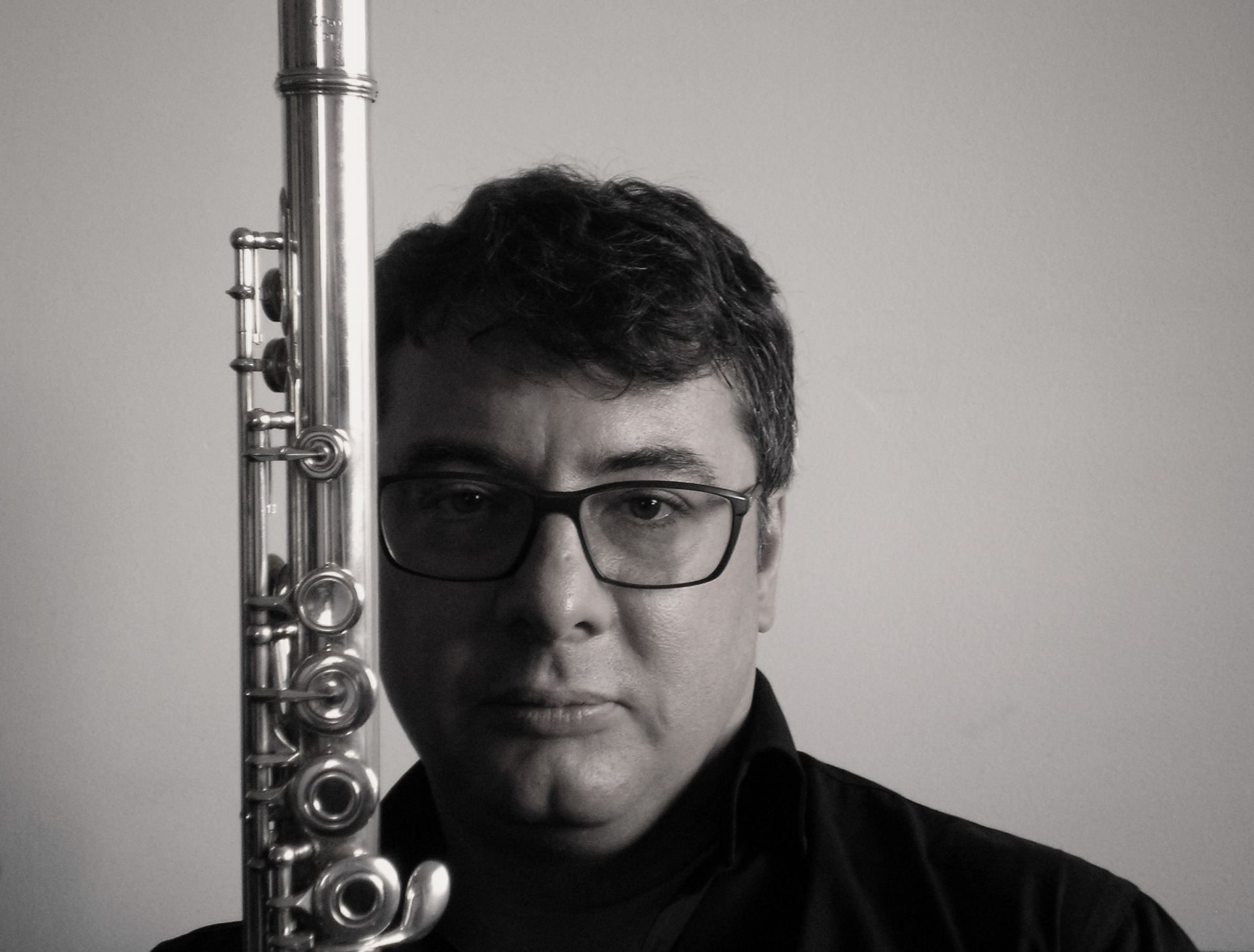 Flutist Aleksandar Ružičić and pianist Tea Dimitrijević are dedicated to the promotion of music by Serbian composers. They have made an interesting selection of pieces by six Serbian composers of 20th and 21th century. Concert is supported by SOKOJ.
According to the health and safety guidelines for suppression of the epidemic, the number of attendees in the Artget Gallery is reduced to 20. It is important to book your seat by e-mail damjana.njegic@kcb.rs or by phone 011 2622 058 not later then noon at the day of the concert.
We remind you that it is necessary to wear safety masks and to keep 1.5 meters apart from each other during your stay in the Cultural Centre of Belgrade.
Program:
Miloje Milojević
Sonata for flute and piano, Op. 89
Enriko Josif
Ballad for flute solo
Milana Stojadinović – Milić
Dream for flute and piano
Ljubica Marić
Song for flute
Miloš Petrović
Colored pieces, for flute and piano
Milana Stojadinović – Milić
A Little Cloud on Top of Mount Athos – A Fantasia for Solo Flute
Draško Adžić
Wool, Needle, String, Bones, for flute and piano 2011
Biographies:
Aleksandar Ružičić was born in Čačak. He finished secondary music school in the class of prof. Karolj Maročik and graduated at the flute department at Faculty of music in Belgrade under the mentorship of prof. Miodrag Azanjac. Aleksandar Ružičić specialized chamber music at Faculty of Music in Belgrade in the class of prof. Goran Marinković and continued working with the same professor as his PHD student. He gave a large number of solo and chamber performances in Serbia and abroad, working with eminent artists. Also, he recorded for Radio Television of Serbia. He intensively performs as a member of flute trio with Suzana and Karolj Maročik, woodwind sextet with Miloš Veljković, Bojan Pešić, Goran Marinković, Igor Lazić, Mihajlo Samoran, and also as a member of other chamber ensembles, incuding orchesta of Isidora Žebeljan. Aleksandar Ružičić worked as solo piccoloist in RTS Symphony orchestra, as a solo flutist in Terazije Theatre, and in the Ballet and Opera Orchestra of the National Theatre. Culrently, he works at The Faculty of Philology and Arts in Kragujevac as an art instructor.
Tea Dimitrijević was born in Belgrade. She finished both graduate and postgraduate studies at the Faculty of Music in Belgrade with professor Mirjana Šuica- Babić. She specialized in chamber music and finished graduation studies of harpsichord with Professor Miloš Petrović. She got her PhD degree in the field of chamber music with professors Miloš Petrović and Zorica Ćetković. She took part in a lot of concerts throughout Serbia, Montenegro, Germany, Slovenia, Greece, Macedonia and Austria, both as a soloist and as a part of chamber ensembles. She performed with Belgrade Philharmonic orchestra, Arte ensemble, St. George's strings, New music ensemble, Camerata Serbica orchestra and Nordic Balkan String orchestra (NORBAL). She participated in the festivals BEMUS and BELEF in Belgrade, NOMUS in Novi Sad, Budva grad teatar, Mokranjčevi dani, AFES in Macedonia and Ohridsko leto. She also regularly performs at the International Review of Composers. As a permanent collaborator with Symphonic orchestra of RTS, she participated in the performances of a lot of pieces of Serbian and international composers, performing with well-known conductors, soloists and opera stars: Montserrat Caballé, Kiri Te Kanawa, José Carreras, Placido Domingo. She took part in a lot of premiere performances of the pieces written by the Serbian composers, especially for the piano duo. She teaches at the Faculty of Music in Belgrade as an associate professor at the Chamber Music Department. She is an author and a host of the radio show Susretanja (Encounters), as well as of the night programme Iza violinskog ključa (Behind the treble clef) on the first programme of Radio Belgrade.