Ida Pelliccioli, piano
29.03.2021-01.04.2021, 20:00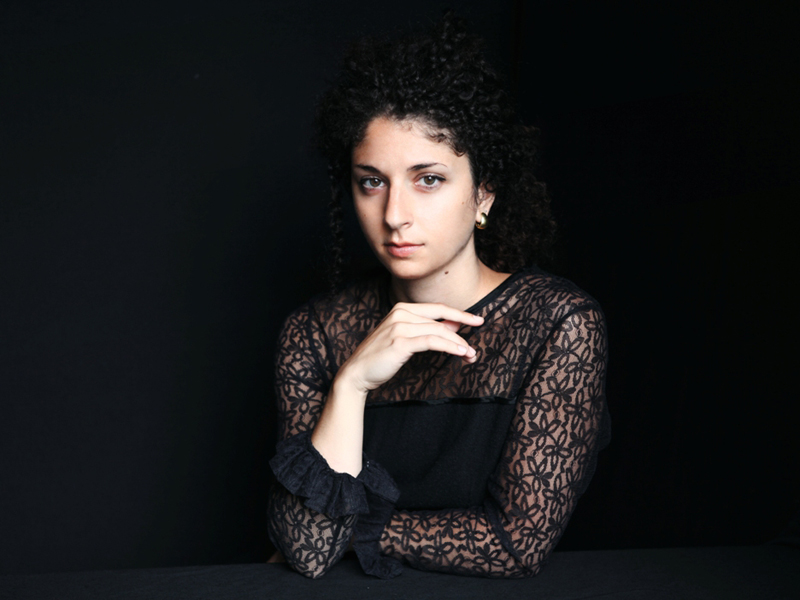 Ida Pelliccioli is an italo-croatian pianist who grew up in France. Study, balance and passion are conveyed by this young pianist who performs with fieriness and effectiveness. In Belgrade, she will present program dedicated to C. Debussy. Concert is organized with the support of the Italian Institute of Culture in Belgrade.
First concert is on Monday, 29th March and encore concert is on Thursday, 1st April.

Program:
Jean-Philippe Rameau
Suite in a (from the Nouvelles suites de pièces de clavecin)
Allemande
Courante
Sarabande
Les trois mains
Fanfarinette
La triomphante
Gavotte
Claude Debussy
Hommage à Rameau (from Images for piano, Book 1), L. 105/2
Isaac Albéniz
La Vega
Claude Debussy
La Puerta del Vino (from Prelude for piano, ), L. 131/3
Soirée dans Grenade (from Estampes), L. 108/2
Masques, L. 110
Biography:
Ida Pelliccioli was born in Bergamo, Italy. She studied at the Nice Conservatoire de Région and at the Ecole Normale de Musique de Paris – Alfred Cortot in the class of Serguei Markarov, Unesco Artist for Peace. During her studies, Ida Pelliccioli was awarded several scholarships, amongst them, one from the Zygmunt Zaleski Foundation and one from Fondation Albert Roussel. Ida Pelliccioli participated in number of master-classes, among others with Jean-Claude Pennetier, Gerard Wyss and received a double diploma in interpretation and pedagogy, at the École Normale in Paris. She received artistic guidance from Norma Fisher who teaches at the Royal College of Music in London, Stephen Gutman, and the cuban concert pianist Jorge Luis Prats. Ida chose to avoid the international competition circuit and, before becoming a full-time pianist, received a double master diploma at the Sorbonne University – in Italian Literature and in Ancient Greek History, specializing for the latter in the practice of music during the Hellenistic period. Ida has been performing troughout Europe and Canada. In February 2018, she gave a solo recital in Milan under the patronage of Yamaha Italy. During the 2021 Season, she will make her debut in Serbia, Estonia, Lithuania, Slovakia, Iceland and Australia. Ida has always been opened to other forms of art and collaborations. In 2015 and 2016, she collaborated in Paris with Florian Pautasso, a young stage director, during the creation of his play "Notre foyer". She also appeared on screen, playing the role of a pianist, for the american TV Series      "Find me in Paris" – Season 1 and 2 (2017/2018) and the french one "Munch" (2018).