Duo "BLISS"
05.04.2021., 20:00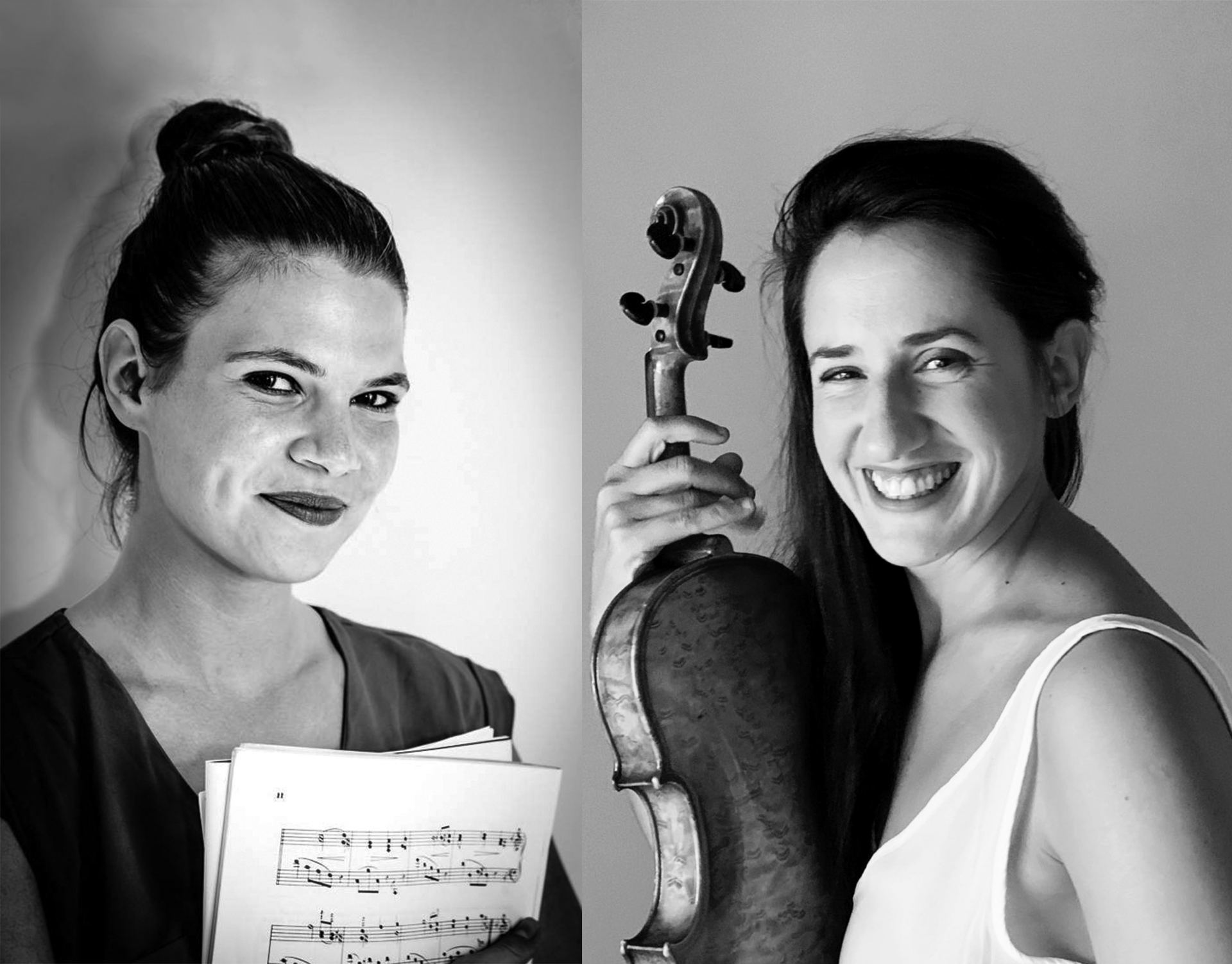 Members of the chamber ensemble BLISS are violinist Bojana Đolović and pianist Milica Predolac.
There is no more available seats for this concert.
Program:
Arvo Pärt
Spiegel im Spiegel, for violin & piano
Peteris Vasks
Vox Amoris, fantasia for violin & strings
Arvo Pärt
Fratres
Max Richter
On the Nature of Daylight
Biographies:
Bojana Đolović (Gornji Milanovac, 1989) graduated from Music high school in Kraljevo, with prof. Anuška Nikolić. She was awarded several times on the various competitions of chamber music and performed solo recital in Serbia. She was a member of the International Orchestra Toppen in Norway (2008) and concertmaster of the Youth Symphony Orchestra of Serbia, from its beginning (2007). She was a member of EU orchestra in Milan (Italy) as a concertmaster in Teatro Vedri She was active participant of the violin masterclass with prof. Ishack Shuldman in the Academy of Music in Oslo (Norway) and Nemanja Radulović in Niš. Bojana finished her Bachelor and Master studies with prof. Jovan Bogosavljević in the Faculty of Art, University of Niš. With Chamber Orchestra Concertante she acted as a guest soloist in performance under the button of Greek conductor Jannis Adamidis during the 13th Choir Festival of Katerini (Greece). With Prokofiev 1st violin concerto she appeared as soloist with Niš Symphony Orchestra with Maestra Milena Injac in 2019. She has been working in Niš Symphony Orchestra from 2013 till 2020. From 2016 she is working in PianoForte school of music in Niš, as a violin teacher. From 2020 she teaches violin in Music school Milenko Živković (Paraćin), and chamber music and orchestral playing in Music school Dr Vojislav Vucković (Čačak). In 2013, Bojana formed an ensemble BLISS and has concert activities since then. As member of this ensemble she founded a Festival of chamber music in Niš BLISS in 2017. Currently Bojana attends postgraduate studies of chamber music with Maestro Bruno Canino at Scuola Musica di Fiesole in Florence (Italy).
Milica Predolac started her high school education in Music school Stevan Mokranjac in the city of Kraljevo and successfully finished the training at the Stevan Mokranjac school in Belgrade under the menhtorship of prof. Milica Bisenić. In 2008, she started the piano studies at the Faculty of Music in Belgrade with prof. Nenad Radić. After 5 years, she got the master's degree and began to evolve professionally by playing all around her country. She performed as a soloist and the part of the chamber group at Kolarac Hall, SKC, DKC, Festival A in Novi Sad, Piano City, Zamak Kulture in Vrnjačka Banja and many other venues. She is an active and productive member of a chamber ensemble BLISS with whom it performs regularly. Milica was one of the founders of the chamber music festival in Niš which was premiered in the city of Niš in 2017 followed by the second edition in Gornji Milanovac in 2019.  She recorded original piano pieces that were published on 2 CDs – Piano Sky 1 and Piano Sky 2. In 2019, she began the chamber music course with prof. Bruno Canino at School of Music of Fiesole, Florence.